In June, the U.S. Supreme Court blocked President Biden's student loan debt relief plan that would have forgiven up to $20,000 debt for some student loan borrowers in the U.S. About half of all Latino borrowers would have had their entire debt forgiven under President Biden's debt relief plan, according to Excelencia in Education, a Latino student advocacy organization.
Emily Labandera, director of research at Excelencia, said a significant barrier for Latino students is affordability. Labandera noted that Latino students often fall into the realm of a 'post traditional' student — post traditional students tend to mix their enrollment, work while attending school, or take longer to finish their degree.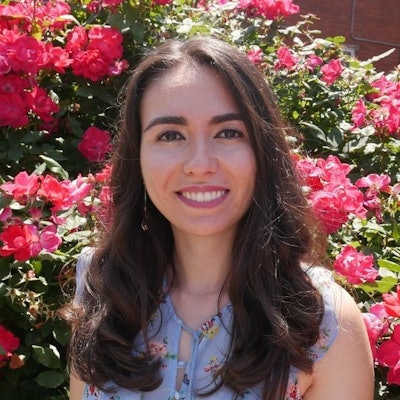 "[Student loan debt] impacts the choices they make for their family," said Labandera. "We know how valuable a college degree is for a student and for Latino students because of their family and community values. One higher education degree can lift up a whole family in our community."
Labandera said Latino student loan borrowers are overwhelmingly affected by student loan debt because many see it as necessary for upward mobility. According to the U.S. Census Bureau, in 2021, about 2.12 million Hispanic families lived below the poverty level and Hispanics in poverty were 1.5 times more than their share in the general population.
"Most Latinos in post-secondary education come from low-income households and are the first in their families to go to college, often at the cost of enormous financial sacrifices from them and their family," said Janet Janet Murguía, president and CEO of UnidosUS, a Latino civil rights and advocacy organization, in a press release.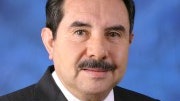 Over the past few decades, there has been significant growth in Latino enrollment in higher education. According to Excelencia, the Latino student population has risen from 1.5 million in 2000 to 3.8 million in 2019 and more than 4 in 10 Hispanic students are the first in their family to attend college.
President Biden recently announced the creation of the Saving on a Valuable Education plan, an income-driven repayment plan that will calculate a borrower's monthly payment amount based on income and family size.
A survey of Hispanic students by UnidosUS found that about 42% of respondents reported defaulting on their student loans at least once, and 56% reported they had gone into forbearance, temporarily halting payments while still accruing interest at least once.
Dr. Antonio Flores, president and CEO of the Hispanic Association of Colleges and Universities, said Latino students face many barriers on the path to achieving a higher education. However, he says Latino students' determination to overcome such barriers and exceed expectations drives his organization.
"So, when we add up all of those [barriers] — the fact that [many Latinos] are first generation, that they come from low-income families — the picture is not very bright," Flores said. "And yet, despite all those obstacles, we see signs of great progress at the same time."
Veronica Fernandez-Alvarado can be reached at Veronica@DiverseEducation.com