Carleton College has become the latest institution to discontinue its usage of legacy preferences in admissions, the school announced yesterday. In a letter to the Carleton community, the school's president, Dr. Alison Byerly, explicitly connected the decision to the Supreme Court's June decision to eliminate race-conscious admissions practices and cited Carleton's Community Plan for Inclusion, Diversity, and Equity, which includes a goal of increasing the representation of historically underserved students.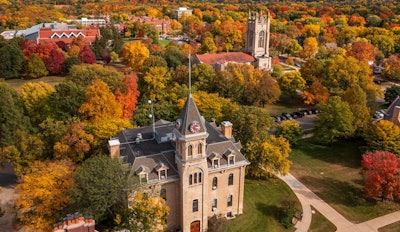 Byerly wrote that legacy status had typically not been a significant factor in Carleton's admissions process. She described it as offering a slight advantage within a group of academically qualified applicants and noted that, in recent years, between six to nine percent of admitted students have a parent who went to the school.
"Nevertheless," she wrote, "we recognize that in a highly competitive process, even a slight advantage can have an impact on outcomes."
In the letter, Byerly sought to soothe the feelings of potentially disgruntled alumni.
"We have benefited greatly by having students who bring a deep history of family connection and a special understanding of Carleton traditions and culture. We expect that we will continue to welcome many such students to Carleton," she wrote.
Byerly also acknowledged that the move might be a particular disappointment to alumni of color, of which there have been more in recent years.
With the decision, Carleton joins several other schools that have eliminated legacy preferences since the Supreme Court decision on affirmative action. Others include Wesleyan University, Virginia Tech, Occidental College, and the University of Minnesota.
Since the SCOTUS ruling, legacy admissions have also come under fire in Congress, where Democrats have introduced a bill to ban the practice, and in several state legislatures, including New York, Connecticut, and Massachusetts. In July, the Department of Education opened up an investigation into the legacy policies of Harvard University, which a civil rights group has complained provide large advantages to white applicants.