Dr. Cady Short-Thompson will become president of Northern Kentucky University (NKU).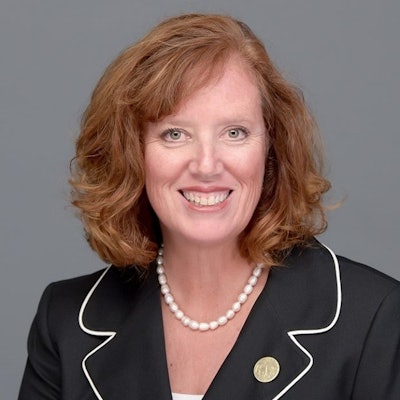 Short-Thompson is currently CEO and executive director of educational equity at the nonprofit Breakthrough Cincinnati. She previously served as provost at Hope College and dean at Cincinnati Blue Ash College.
This appointment marks a return to NKU for Short-Thompson. From 1996 to 2010, she taught at the school as a professor of communication, graduate program director, and department chair.
"I am ecstatic to return home to NKU, where my professional journey began, and to give back to the people and place that invested so fully in me," Short-Thompson said. "NKU's values of excellence, engagement, student-centeredness, and belonging are deep in me and I am eager to serve alongside NKU's talented faculty, staff, students, and alumni to lead this great institution forward. I love NKU and believe that it is entirely fitting that my first and final positions will be here."
Her scholarly work and expertise focuses on political communication.
Short-Thompson holds a B.A., an M.A., and a Ph.D. in communication from the University of Cincinnati.