Nichols College President Glenn Sulmasy has resigned, following reports that he allegedly engaged in sexual misconduct with several students during his time teaching at the U.S. Coast Guard Academy, CNN reported.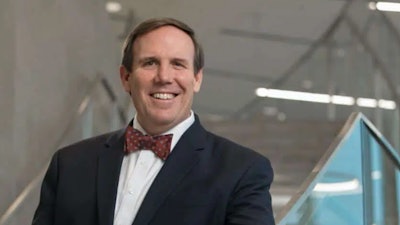 Nichols had opened an investigation into the retired US Coast Guard captain after news of the allegations broke. Sulmasy had been on voluntary leave and was banned from the Coast Guard Academy campus.
An investigation by the Coast Guard had found more than 1,600 texts – most of them sexual or flirtatious – between Sulmasy and a young female student. In 2016, Coast Guard attorneys recommended that Sulmasy be prosecuted in a military court-martial for conduct unbecoming an officer and willful dereliction of duty, however Coast Guard leaders rejected the recommendation.
Additionally, a separate 2016 Coast Guard performance evaluation had alleged that Sulmasy used his government email system in 2013 to engage in "flirtatious" and "inappropriate" communications with another former cadet and to "receive and view sexually graphic and inappropriate" photos; made "sexist" and "inappropriate" comments to subordinates; and "violated the Coast Guard's sexual harassment and civil rights policies."
2011 academy graduate Melissa McCafferty also accused Sulmasy of verbal harassment and of texting her that he would only write her a law school recommendation if she sent him photographs of herself, telling her he had always loved her foot tattoo.
"In light of these reports and facts uncovered to date during our ongoing investigation, and their impact on President Sulmasy's ability to lead Nichols College, the Board strongly believes the institution's best interest is to pursue new leadership," the Nichols Board of Trustees said in a statement Tuesday.