Dr. Ronald S. Rochon has been appointed chair of the American Association of State Colleges and Universities' (AASCU) Board of Directors.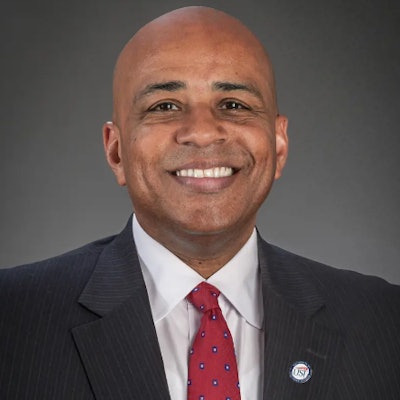 Rochon is currently president of the University of Southern Indiana (USI), a role he has had since 2018. He is also chair of AASCU's Millennium Leadership Initiative Executive Steering Committee.
"It is my privilege to assume the role of chair on the AASCU Board of Directors, collaborating with my dedicated colleagues who relentlessly strive to foster the growth and prosperity of our community of colleges and universities," said Rochon. "I am enthusiastic about the essential and collective work ahead, ultimately, delivering meaningful results for our students."
Outside of AASCU, he is a board member for the NCAA Division I Ohio Valley Conference Board of Presidents; the Community Anti-Drug Coalitions of America Board of Directors; WNIN Public Broadcasting; Deaconess Health Systems; and the Evansville Regional Economic Partnership.
Rochon holds a bachelor's degree from Tuskegee University and master's and doctoral degrees from the University of Illinois at Urbana-Champaign.
The appointment of Rochon came alongside the naming of Dr. Alisa White, president of Sam Houston State University, as chair-elect and the addition of four new members to the board.