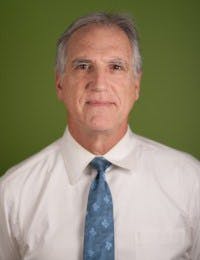 Before the March 1 deadline triggered "sequestration," both President Obama and congressional leaders warned of apocalyptic disruptions to our national agenda should the cuts actually take place.
Of course, once it became clear that our divided federal government was not going to avert what everyone had already agreed would be reckless and draconian across-the-board defunding of many federal programs, the dire warnings emanating from the Capitol became more muted and less incendiary. It's good theater to try and scare people about a potential crisis in order to bluff them into deterring it, but bad politics not to try and ease their concerns once the crisis has rolled on in.
That being said, now that sequestration has become the law of the land, it is more important than ever to try and separate both the hyperbole before the event and its minimizing afterward, from the actual effects that the sequester of federal funds will have on the real lives of real Americans.
And even though Speaker of the House Rep. John Boehner, R-Ohio, has backtracked nimbly by asserting that, "I don't think anyone quite understands how the sequester is really going to work," one certainly can make some prudent predictions of its effects based on the actual dollar amount reductions to specific government programs.
Higher Education Will Sustain Significant Damage
For colleges, college students, and those planning to go to college, there are three major areas where the impact of sequestration is most likely to be felt: funding for university research, money for student aid, and support for college-preparatory programs. Under sequestration, all programs in these areas will experience funding reductions of approximately 5.1 percent.
In the area of research, it is estimated that federal spending on scientific research will be cut by more than $12 billion in 2013 and by another $95 billion by 2022. Organizations like the National Institutes of Health (cut by $1.5 billion) and the National Science Foundation (cut by $286 million) will be making fewer research-grant awards, which could potentially result in the loss of thousands of jobs for university scientists and their student assistants.
While the federal Pell Grant program that provides $35 billion in annual stipends to low-income college students, as well as military and veterans' tuition benefits, are exempt from cuts, students now attending college will still feel the effects of sequestration.
Both Federal Work Study and the Supplemental Educational Opportunity Grant (SEOG) programs, which provide additional monies to students with demonstrated financial need, are on the chopping block: $38 million from SEOG and $50 million from work-study. According to Secretary of Education Arne Duncan, under sequestration, some 100,000 students nationwide could be eliminated from participation in those two programs.
And since colleges still don't know exactly how much less they will receive in federal funding for the 2013-14 academic year, students who get their financial aid letters this spring may be unpleasantly surprised in July, when colleges are forced to reduce their award offerings because of the sequestration of funds.
For secondary school students, particularly those from minority and low-income communities who are hoping to attend college, sequestration could cause some real pain. Two programs that help prepare that group of aspirants, TRIO and GEAR UP (Gaining Early Awareness and Readiness for Undergraduate Programs), stand to lose $42.8 million and $15.4 million, respectively.
TRIO is a collection of eight federal outreach and student services programs designed to assist low-income individuals, first-generation college students, and individuals with disabilities, to progress academically from middle school to college and beyond. It serves approximately 800,000 low-income students, via 3,000 projects across the country.
GEAR UP is a grant program that offers six-year grants to states and partnerships to provide educational and motivational services at high-poverty middle and high schools. It is designed to increase the number of low-income students attending college by helping them prepare academically and by providing them with financial assistance.
So, are the sequester cuts "catastrophic," like President Obama once called them before they kicked in, or only "modest" in the words of Senate Minority Leader Mitch McConnell, R-Ky.? Well, it certainly depends on who has to experience them.
More Bad News for Higher Ed
Either way, for current and prospective college students, the news only gets worse. According to a new report released by the State Higher Education Executive Officers Association, tuition at the nation's public colleges jumped a record 8.3 percent last year, as state governments were forced to slash school funding because of the Great Recession. Nationally, tuition at a public college, after institutional grants and scholarships, increased to an average of $5,189 in 2011-12, up from $4,793 a year earlier.
Overall, the cost of a college degree in the United States has increased 1,120 percent over the past three decades. It's the major reason that student loan debt in America currently stands just below $1 trillion.
Why the Bad News Shouldn't Hold You Back
And yet, despite the gathering storm clouds, college students and those preparing for college should not be deterred from pursuing their educational aspirations. Those with college degrees still make twice as much over the course of their lifetimes than those without, so pursuing a B.A. is still the best investment one can make in one's financial future.
One way to combat rising college costs and decreased government funding is to choose the least expensive school that still meets one's educational needs. Two-year colleges often are extremely affordable and may even allow a student to live at home in order to save on room and board. And in many states, graduating from a two-year school automatically qualifies one for entrance at any of its four-year colleges. Also, some four-year college programs can be completed in three years, saving 25 percent of college costs.
While borrowing for college is not anyone's first choice, the federal government still backs 90 percent of all student loans with several programs that make paying them back a little less painful. Some federal student loan repayment programs are tied to income, and some can be discharged after a specified time period for those who choose a public service career.
But in difficult times such as these, one needs to be especially savvy about how to leverage non-governmental funding. One tactic is to spend time searching for private scholarships. Each year, about $3.3 billion in gift aid is made accessible through more than 5,000 private sources—individuals, foundations, corporations, churches, nonprofit groups, civic societies, veterans groups, professional groups, service clubs, unions, chambers of commerce, associations and many other organizations.
Another way to pay for college is to first spend a few years serving in one of the country's uniformed armed forces. Both the Department of Defense (DOD) and the Veterans Administration (VA) have tuition programs for ex-servicemembers, all of which can go a long way in making college affordable, and all of which have been spared any sequestration cuts.
Finally, one can help put pressure on our leaders in Washington to replace the sequester with a more intelligent and precise budget agreement.  Particularly those who are old enough to vote need to raise their voices and let their representatives know that reducing the number of American college graduates is not a smart long-term strategy for keeping the country competitive in the global marketplace.
But even if sequestration remains in effect and college costs continue to rise, young people must not be discouraged. Hard times have never held America's youth back from achieving their goals, and there's no reason to believe that it will in the early years of the 21st century. It just means they need to be a little bit smarter, a little more determined and a lot more hopeful.
Al Krulick is a writer and blogger for Debt.org. He is an award-winning journalist with more than 15 years of writing experience.