As we wrote this piece, we thought about the stakeholders from many different groups and how policy might impact universities, programs, students and administrators. The following includes shared insights about what one might consider when sifting through discussions about this new athletic Power Conference.
First, who didn't know that those five conferences were the most powerful? Just how did the powerful become so powerful is perhaps a better question. Can anyone recall a little power move more than 20 years ago called an SEC championship game? That game continues to fashion how conferences are steadily being shaped (check out SEC Storied on ESPN). The SEC model has influenced the formation of six other conference championships to be held in later years, which meant movement or invitations directed to the schools with the right kind of athletic presence, ultimately leading to powerful athletic programs that now comprise the Power Five.
Now, all things being equal, and in this case it is not, the specific commonality between the schools in the Power Five is powerful football programs. Does that mean that those conferences in the new structure become more powerful because of football and the money they could possibly earn? Probably. It is a very simple economic formula; people watch football, media conglomerates like when people watch events. In fact, we predict that more power conferences may form and more schools may be invited to join the current Power Five structure. However, we also predict an institution's social and, most importantly, economic profile will have to be above reproach. Notice we left out academics; although we always have believed institutional academics and athletics do not exist to do the same thing; the new structure solidifies that argument for us.
Ultimately we wanted to share some of our insights about what one might consider when sifting through discussions about this new Power Conference.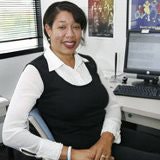 1. Amateur sport, professional business. This is high stakes athletics, and, albeit amateur, it is handled as a professional business. There are no trophies doled out for effort and more importantly no media contracts for athletic human interest stories, those run on ESPN's Outside the Lines.
2. Competitive sports 101. In sports, the goal is to win. No one competes for second place. In fact, most blue chip athletes have a significant amount of agility, mobility mixed with a little hostility. Winning and losing are parts of the game. But just try and remember who finished second to UConn in the NCAA basketball tournament last year; it just might take you a second.
3. Divisions look a little different. We also know that conferences tend to share some similarities. They move and they change. Even at the high school level we see movement among the number of A's depending on the state. Perhaps the Power Five move means that those conferences and others who want to join may be classified as another division altogether—one day. This organizational tactic allows for a probationary period to determine suitability. Moreover, it allows for the consistent line to be drawn in the sand.
4. Welfare of the athletes. Well in 2011, the Power Five put forth a resolution to pay stipends. It was defeated by some of the other conference schools. So, were the conference schools showing their interest and concern for the students when they voted no or were they unable to pay but also fearful of this competitive edge? On the other hand, were the conferences in the Power Five showing interest and concern for the student athletes or were they interested in sweetening the pot to get the best athlete to win—which means more money?
5. The level playing field makes no sense in competitive sports. When there is talk about leveling the playing field in athletic competition, in one division, it causes much cognitive dissonance for the both of us. If the bottom line is winning, then conference teams want to recruit who they consider to be the best to win, so they do whatever they can within policy, of course, to get the best. If other schools in similar divisions cannot make those same offers or do not want to make those same offers, there are a number of things that schools can do. Yet, when just a few conferences are making decisions about entire divisions, a power differential is created.
6. Focus on who you are. If you are good at something, then stick with it. Remember the mission of your school and your athletic program. There are a number of Division I schools that do not have the money like many of those in the Power Five. However, if schools pay attention to whom they recruit and where they recruit, the mission of the institution, and the athletic program, they may be able to compete well in their own conferences. Some conference schools move too quickly from perfectly fine divisions up to divisions that are, well, quite frankly well-resourced in comparison. Other schools waste time, energy and resources ignoring the pool of recruits in their own backyards because they are recruiting the folks who only have an interest in the Power Five.
7. Mission Creep and Identity Confusion. Many institutions of higher education suffer from this one. In our own lives as academics, we have witnessed our fair share of identity confusion. For instance, some institutions wanted to be crowned Research 1 [old classification]. Carnegie classification changed the categories a bit, but folks still refer to that designation. While those university missions may be to teach regionally, or to foster community education in urban districts, they recruit faculty from large Research Intensives who ultimately identify with the old Carnegie classification, Research 1. We see the same thing happening in Divisions. Many schools have moved to conferences and divisions with mismatched missions.
8. Athletic Arms Race. Take a look at your facilities? Are they what they should be for all sports? Take a look at the University of Louisville. It has fabulous facilities for every sport, men's and women's. This is attractive to recruits and their parents and to donors. Money begets money.
9. Think innovation. Presidents and chancellors. Think STEAM. Science technology, athletics, math not just STEM. Athletics brings in a significant amount of money with no indirect costs.
10. Resources to keep up. College presidents and athletic directors who want to continue to play in Division I: How do you acquire more resources? State funding? Donors? Tuition increases? Recruiting? Athletic programs have become increasingly selfish with their facilities. Think usage outside the sport. Think how your facilities can enhance your academic presence; help faculty, staff, and students while contributing to the economic health of the larger surrounding community.
Ultimately, we believe that teams will continue to move between conferences and that new conferences will be formed. We are also confident that university leadership will think differently about what it means to be a part of a division and that those dividing lines may begin to look less familiar than from days gone by.
We sort of delight in the fact that we see things from the outskirts of that darned box and hope that folks who are decision makers continue with a view from the outside. However, we think deeply around voting policy, large group politics, shared governance, equity and perception. Policies, such as who votes, how one's vote may count, and who holds power to make and change policy will certainly be sticky topics that require a diversity of opinions, ideology and thoughts.
James Satterfield is an associate professor in the Eugene T. Moore School of Education at Clemson University. Robin L. Hughes is an associate professor in higher education student affairs in the School of Education at Indiana University and can be reached via twitter @pfkarobin.