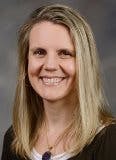 The recent nationwide attention to sexual assault will, we hope, create more awareness and positive attention on response to and prevention of sexual violence on college campuses. As colleges and universities evaluate their existing sexual and interpersonal violence policies and practices or as they are creating new ones, we offer a few framing thoughts from our own experiences in gender-based violence response and prevention work. Elon University also used our health promotion work in gender-based violence prevention to craft policies and practices to address other forms of identity-based bias and discrimination on our campus.
Ensure robust means for reporting confidentially
A person targeted by sexual violence or other acts of violence (including discrimination) needs places to talk through options and make decisions about next steps. If you can afford it, invest in a violence responder whose main job is responding to student and colleague concerns around bias, harassment and sexual violence. Counseling and clergy acting in that capacity also provide confidential sources, but for some students or colleagues these will not be comfortable avenues for seeking support and resources.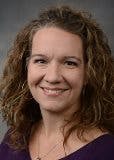 Create cross-departmental collaboration
Creating partnerships is key in work to prevent gender-based and other identity-based violence. Elon's model is to create strategic collaborations between and among offices charged with addressing correlated issues and individuals with deep expertise in these issues. For example, we have been successful in sustaining a presidentially appointed sexual assault and gender issues council made up of faculty and staff from across campus who can advise and advocate for violence prevention and response offices. In addition, the Women and Gender Studies department is a key collaborating group as well as the Inclusive Community Education Team. The Education Team has more than 60 faculty and staff members with deep expertise in areas such as sexuality, gender, racial and ethnic identity development and intersectionality. This group is available to coordinate campus-wide educational responses to incidents and campus climate concerns.
Make sure your police, student conduct and HR policies are updated and executed as stated
First, you want to know if you have solid policies. A wealth of online resources and outreach to campuses that have robust policies can help.  Even well-developed policies are useless if the campus constituents are unaware of the policies or are unable or unprepared to follow them in clear and consistent ways. Engage in ongoing hypothetical situations from first report to conclusion of a case to ensure that you are administering the policies in fair and consistent ways. Make sure your approach addresses students and colleagues across forms of violence, discrimination and harassment.
Create a sustainable process with checks and balances
A few sets of eyes on your Title IX report provide an important safety guard. Continuous quality improvement is an important cornerstone of this work. A few questions to ask on your own campus now:
How would you know if you had problems in your system?
How will you ensure a comprehensive annual review?
Who will see the results of the review?
Are those people sufficiently positioned to make necessary changes?
Communicate those policies clearly and continually
You can create solid policies and review them annually, but still must work to ensure that the community knows about the policies and can access and understand them. Make sure that the message reaches all members of your community including your colleagues working at night or those who do not use email, for example. It is important to introduce these policies during new student or colleague orientation programs, but also during other times because these programs can produce a cognitive overload with so much information being delivered in a short period of time. In a compliance-only frame, you may find that the goal is to simply say the information was shared. Make sure your goal moves beyond compliance and risk aversion for a loftier goal of the information was processed and understood and can be used if needed.
Think carefully about how to communicate incidents of violence happening on your campus
The Clery Act compels college campuses to share crime data. But many acts of bias or gender-based violence may not be crimes and some acts may not be reported to the police. With increased calls for transparency, we have the opportunity to develop helpful critical examination and community participation, but keep in mind the potential to victimize a person targeted by sharing about the incident with the community. Create policies and practices that transcend individual or community preferences and instead rely on a test that balances community safety, awareness development and constructive engagement. Always weigh the community need to know with the agency of the survivor.
These are important and productive conversations on college campuses, and we are glad that this national attention is an impetus for healthy reflection. If you are interested in continuing the conversation or reflecting on your own programs, feel free to contact Leigh-Anne Royster at lroyster@elon.edu or Brooke Barnett at bbarnett@elon.edu.