Two weeks ago, I was in Arlington, Va., giving an Asian Pacific American Heritage Month speech at the national headquarters of the Army National Guard.
Who else is mandated by law to celebrate diversity at the workplace like those within the federal government?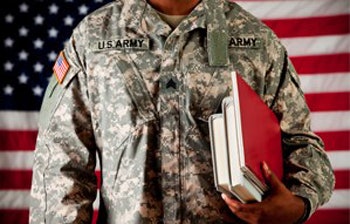 But at the Army National Guard, it's more than lip service because over there people seem to know diversity is an essential part of its core mission. And, on top of that, they know it really works.
When they introduced me to the man in charge of the event, I expected a typical military guy, especially when they said his name was Col. McCray.
Turns out the name was not as it sounded, and wasn't a typical European-American name of Scots-Irish descent.
Rather the name was Macaraeg, as Filipino a name as it gets.
And it belonged to Col. Roy Macaraeg, the Army National Guard comptroller, the money manager of the National Guard who oversees a $16 billion-dollar budget.
Getting to that coveted spot is Macaraeg's Filipino immigrant story. His family immigrated from the Philippines to Honolulu in the 1980s. He went to Farrington High School in Kalihi, one of the toughest school's on Oahu. But Macaraeg wanted to do something with his life upon graduation. He looked around for opportunities to pay for school. And then he discovered the Army National Guard.
Macaraeg didn't see it just as his chance that allowed him to serve and fight for his country. He also turned to it as a way that a person of limited means could pay for his college and reach his dreams.
It worked.
Macaraeg got a lot of education — first at Honolulu Community College and then the University of Hawaii at Manoa, where he earned his bachelor's degree.
But it didn't stop there.
He earned two master's degrees — and paid for it all by being in the military.
At age 44, Macaraeg has been able to rise to the head financial job in the Guard, and as he told me before I went on to speak, it has been his opportunity of a lifetime.
"Personally, it provided all the things I wanted to do," Macaraeg told me. And when it comes to diversity, there was no question. He described the Army National Guard was a good place for Asian Americans and all people of color to thrive and advance career-wise.
"I can't complain," Macaraeg said to me in conversation before my speech. "When I first started this journey, it was all about trying to figure how I was going to pay for my college. The Army National Guard had provided that. Now I'm standing here. I got two master's, one bachelor's and I have no complaints."
In my speech, I touched on the policies that have stood in the way of Asian Americans having the kind of life they deserved in this country. From the racist immigration laws starting with the Chinese Exclusion Act to the Tydings-McDuffie Act which limited Filipino immigration to the U.S. And I explained how the evolution to more open immigration policies has resulted in an explosion of more than 21 million Asian American Pacific Islanders in the U.S.
Many of the people in the audience were hearing about these historical policies for the first time.
But some like Macaraeg figured out how to get where they wanted to be on their own, with an immigrant's passion to find a solution that works.
For him, it was the Army National Guard.
Normally I'm a pacifist, and when it comes to the military, I'm a "less is more" type person.
But the military has always been an option for the practical.
After World War II, when Filipino Americans came back from the war, it was the G.I. Bill that enabled a large number of them to buy homes and join the American middle class.
Decades later, Col. Macaraeg, Army National Guard comptroller, is proof that for some, the military can still be a viable option.
It may not be for everyone. And I know the military isn't perfect.
But as I met and talked to many of the young men and women at the Asian American Pacific Islander Heritage Month event this month in Arlington, the Army National guard appeared to be true to its word when it comes to the promise of opportunity and diversity.
Emil Guillermo is an award-winning journalist and commentator. He writes for the civil rights group AALDEF at https://www.aaldef.org/blog/