A new biopic on Thurgood Marshall has revived interest in the man who almost 50 years ago was confirmed as the first African American Supreme Court Justice. It has also served as a reminder of how far America has come — and, in these seemingly racially fraught times, how far we still have to go. Diversity matters, and I am motivated to lead the effort in my own way to help ensure we have the best diverse talent following in his footsteps in the legal profession.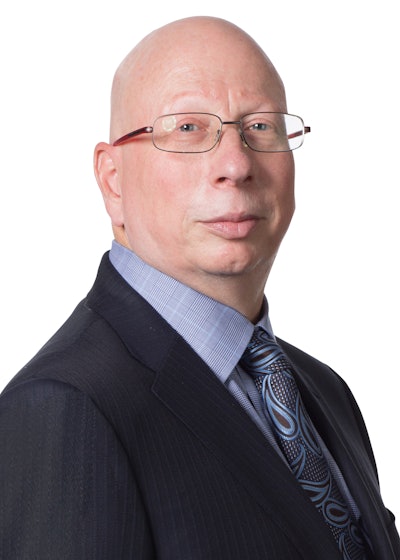 I saw the movie recently, and then a few days later accepted the "Thurgood Marshall Legacy Award" from the Thurgood Marshall College Fund at its 30th Anniversary Awards Gala in Washington D.C. As I looked out at the sea of attendees, a remarkable congregation of people of all backgrounds and colors, I reflected on my own decades as a corporate attorney and my own efforts to help our professional workplaces resemble the diversity I saw in the ballroom that night.
The law firm where I work in New York City was founded in 1946, a time when Jews generally were not hired at Wall Street law firms. Since 1986, I – a Jewish man from a middle-class suburban background – have been a partner at this firm. While inclusion was essential to our firm's founding principles, we recognize that diversity needs to be more than just a buzzword. In a nation that is undergoing rapid demographic change, corporations and law firms like ours have begun recognizing that diversity is not about "corporate social responsibility" as much as it is about good business – the workplace benefits from the contributions of people of different backgrounds and viewpoints.
We can't be successful as a business if our talent does not mirror the diversity of our clients and causes we serve.
Years ago, we recognized that it was not good enough to merely be open to the idea of hiring people from diverse backgrounds, then sitting back and waiting for them to come to us and hoping they prosper. Today, 50 percent of our associates are women, and 35 percent come from racially diverse backgrounds. We are ranked number seven on the American Lawyer 2017 "Diversity Scorecard."
For us, diversity is not just about race; it also encompasses ethnic, religious, gender and sexual identity and orientation and the intersectionality of identities. For instance, 6 percent of our associates and 6 percent of our U.S. partners identify as LGBT.
As a member of my firm's Committee on Diversity & Inclusion, I can attest to the institutional commitment needed to achieve numbers like these. But recruitment is not enough. We are still overwhelmingly White and male at the partnership level. So our efforts must also involve retention, mentoring and social programs designed to foster an environment in which people of all backgrounds feel comfortable and can thrive.
I have heard the question raised whether HBCUs are still relevant. As a firm that has made recruiting at HBCU law schools a priority, I can tell you the answer is an emphatic yes. We have among our ranks a number of talented and promising lawyers who attended HBCUs, either as undergraduates or for law school. In fact, 50 percent of all Black lawyers in this country attended an HBCU. And consider these striking numbers: 80 percent of African American judges attended HBCUs, as did 40 percent of Black members of Congress, 40 percent of Black engineers, 85 percent of Black doctors and 50 percent of Black teachers.
But here's what you may not know – HBCUs are historically Black because they were formed at a time when de facto and de jure segregation made it all but impossible for most African Americans, particularly in the South, to attend college. But the word "historically" should not be confused with "exclusively." HBCUs welcome students of all races and are increasingly educating non-Black students. For instance, nearly half of all students enrolled at Howard University Law School, North Carolina Central University Law School, Texas Southern University Thurgood Marshall School of Law, the University of the District of Columbia David A. Clarke School of Law and the Southern University Law Center are "other race" students.
Decades ago as a young partner, I informally mentored a promising young Black associate. To my disappointment, he left our firm to join TIAA. He is now one of their senior lawyers and works with TIAA's CEO Roger Ferguson – one of three African Americans who lead Fortune 500 companies – who I was honored to share the stage with as he accepted TMCF's CEO of the Year award at the gala.
My brief mentorship of my associate had little to do with his success – he is smart and driven, and our time working together probably left a bigger impact on me than it did him. This experience only reinforced my understanding and appreciation of the great potential that lies among so many of us. But we can't unleash that full potential until we address how far from true equality we really are and couple that with intentional action. Count me in to live out the essence of the award I was given to carry on Justice Marshall's legacy.

Richard S. Lincer is a partner of Cleary Gottlieb Steen & Hamilton LLP, based in the firm's New York office.