The protests that delayed this year's Harvard-Yale game were enough to break some news the weekend before Thanksgiving. Climate change is a big deal. And if the nation's top schools with a combined endowment worth $70 billion did something about it, maybe higher ed could set an example for the country, if not the world.
But nothing seems to have come out of it.
Divestiture is always a point of contention. In the '70s after the Vietnam War, the move was to divest in funding South Africa. That all seems like a lot more doable and practical in retrospect. But climate change? Not when the world's top climate denier is the president of the United States.
The reaction was predictable. The protests were bold gestures. But did it move any needles?
I didn't expect Trump to react to the Harvard-Yale protestors but by last Wednesday, Trump was ready to listen to other protesting students: The pro-democracy students who put their bodies on the line in Hong Kong. If you haven't been paying attention, the situation has been brewing for the last year and came to a head at Hong Kong Polytechnic University last week. The arrests are in the thousands and two protestors have died. Watch the news videos and see for yourself if police overreacted. Most believe they did.
Trump signing two bipartisan bills in the House and Senate is a show that gridlocked Washington can get something done. The bills promise sanctions to those accused of human rights abuses. Sounds good. But it also calls for an annual review of the U.S. Hong Kong Policy Act of 1992, a policy that gives Hong Kong special status for U.S. technology that have dual consumer and military uses.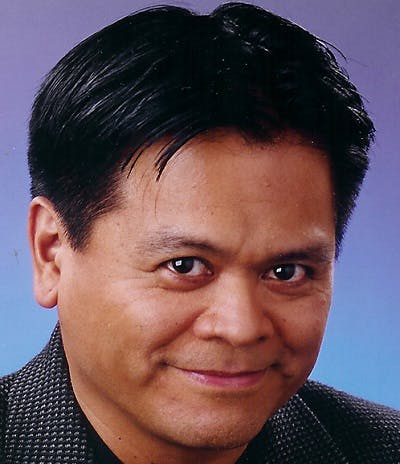 There's some irony when Trump says he supports the pro-democracy students when at the same time says he's all for China. Can you trust it?
Here's what Trump told Fox and Friends: ""Look, we have to stand with Hong Kong. But I'm also standing with President Xi. He's a friend of mine. He's an incredible guy."
The Chinese students protesting and waving American flags on Thanksgiving day should realize they're dealing with someone who is establishing himself as the least honest president on record.
The news broke late on Wednesday. It supports the pro-democracy students and speaks out for human rights, but that just gets Trump up to the level of the Bushes who spoke of the Tiananmen Square massacre as being perpetrated by the "Butchers of Beijing."
He should have been there in September? Trump was silent. But now Trump's involved in trade negotiations with China. Does appearing to meddle in Hong Kong activism make the U.S. appear stronger?
And then there's all the talk of Trump really liking Xi and his strongman approach. Xi is president for life. Trump would love that
The hidden impact would be in the review of the Hong Kong policy act that could destroy Hong Kong as we know it, and make the mainland stronger. Trump can now be the arbiter in that. Or Trump could leave things as they are, and Hong Kong maintains his stature.
Trump's recent policy moves are all over the place. Look at the exit from Afghanistan? And then Turkey moving in. Now we're back in Afghanistan. No talks with the Taliban? Now talks are back on? Or vaping? First against, then for it?
Signing the China bill was like an afterthought. On the surface, the protestors are seeing Trump as the pro-democracy icon as the leader of the free world should be. Being pro-democracy in China is important especially if you're not necessarily pro democracy when it comes to Ukraine, or the U.S. Congress. Withholding funds to Ukraine in exchange for personal political favors? Checks and balances between Congress and the executive branch.
At least, now he can say he's for democracy in China. But here in the U.S., let's see if he will send lawyers or allow White House staff to participate in the upcoming impeachment inquiry. Trump's pro-democracy to a point. He's just pro-Trump.
It really would have been simpler if he just listened to the Harvard-Yale protestors and did something about climate change.
But they sure don't make him into a fake hero like those Chinese pro-democracy protestors.
Emil Guillermo is a journalist and commentator who writes for the Asian American Legal Defense and Education Fund. You can follow him on Twitter @emilamok.