By now, virtually every stakeholder in the world of graduate management education (GME) is well aware of the overall decline in the number of applications to MBA programs in recent years, and the even sharper drop in international applicants to American programs.
On the bright side from a diversity perspective, the number of women in GME classrooms is actually on the rise. But even that silver lining is clouded, as women are still not experiencing a fair share of the benefits they deserve in the nation's boardrooms.
According to the Forté Foundation, which represents 54 leading GME programs in the United States, Europe and Canada, the number of women enrolling in MBA programs at Forté-affiliated schools is increasing. Women now account for 39 percent of the full-time MBA student population in the U.S. and 36 percent outside of the U.S.
Although none of the Forté member schools have achieved gender parity, some are tantalizingly close: 49 percent of the students enrolled at Washington University's Olin Business School in St. Louis are women, as are 47 percent of those at the University of Pennsylvania's Wharton School and 45 percent at the University of Michigan's Ross School of Business.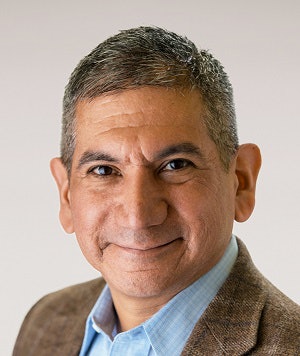 Yet those gains are not being matched in the workforce in the form of equal opportunity and equal reward. And it's not just women who are being denied the chance to benefit from the skills they possess: Society as a whole suffers when inequity is allowed to persist.
Consider this: Only 5.2 percent of S&P 500 CEOs are women. (The S&P 500 is a price index representing the value of 500 of the largest companies traded on U.S. stock exchanges.) In other words, among the 500 people running some of the economy's most important companies, only 26 are women. The other 474 are men.
That's outrageous. It's even more disturbing when you consider the message it sends to all of the young women who are still in high school or college today, pondering whether they should make a significant financial investment to study business management at a graduate level.
The Forté Foundation has also noted that women who do manage to crack the glass ceiling are not rewarded nearly as significantly as their male counterparts. Whereas women, on average, earned 3 percent less than their male peers before earning an MBA, the pay gap actually widened to 10 percent in their first post-MBA job.
In addition, Forté has reported that, "On average, men have received 2.3 promotions since completing their MBA program, while women have only received 1.8. Men have an average of 3.3 individuals reporting to them, women only have an average of 1.8. Men have achieved, on average, the equivalent of the Director level within their organizations; women trail behind one rung on the career ladder with an average level of Senior Manager."
In my role with the higher education technology provider Liaison International, I'm extremely fortunate to work closely with numerous women who are highly regarded GME leaders. I recently asked two of them what can be done to accelerate women's advancement and equity in the classroom and corporate world alike.
"We definitely need more women in MBA programs to boost numbers in corporate leadership," said Dee Steinle, executive director of MBA and MSB programs at the University of Kansas School of Business. "In order to do that, we need to 'refresh' the image of the MBA so that woman can see themselves in that image. At The University of Kansas, we have a strong network of women MBAs mentoring our female students. This kind of connection helps our students to see themselves as capable business leaders. Beyond that, we work hard to find female faculty members for our MBA classrooms. The more represented women are in our program, the more women see the value in an MBA education."
Erin K. O'Brien, assistant dean and chief enrollment officer for University at Buffalo School of Management, noted the importance of building campus infrastructure which ensures "that women and underrepresented minorities are welcome, valued and heard."
"Institutions need to place the priority of countering gender and diversity inequity at the forefront of the business school mission, creating both top-down senior leadership and bottom-up workforce and student structures that foster the inclusion of women and underrepresented minorities as leaders," O'Brien said. "Start by appointing a senior leader for diversity and inclusion, and give that faculty member the full backing and financial support of the dean's office. Bring together student support organizations and empower them to build sustainable infrastructure to support student interest. Have senior school faculty and leadership engage in external diversity organizations. Include diversity and equity as a critical component when designing coursework and programming, and in all hiring."
Indeed, by striving for greater gender equality in their MBA programs, today's GME leaders can help business schools overcome the challenge of declining interest among applicants while simultaneously championing a prosocial mission.
Robert Ruiz is the Managing Director of Liaison International's BusinessCAS community.