One of the hats I've worn is that of "adjunct professor in journalism," and I'm learning it's not as lowly a position as I thought.
A person of experience teaching students in a field known for applying practical value to the rigors of fact-finding the truth? Sounds like a cousin to academic rigor, or the same thing? It's certainly not subordinate to the PhD. I don't have tenure, but I get as much value from sharing my knowledge and teaching young journalists as I do practicing the craft.
I am boosting my sense of "adjunct" because the University of California is looking for a new president. UC is hosting town halls around the state looking for input. As a public service, here is my input: I hope the search committee realizes that someone with an adjunct's qualities would be worthy of being on any list to lead the world's finest public institution of higher learning.
This is "think out of the box," ivory-tower edition.
In other words, UC shouldn't limit itself to preconceived notions of what a president of a major university system looks like.
Another egghead? A person who bleeds the school colors? Or just a person of color?
Do you look for a White PhD careerist of any gender?
But this isn't just about the typical diversity measures of race and gender, etc. Beyond inclusion, think of diversity as a quality of expansiveness. What does the university need? Is there someone in another field or institution that does that on a high level? Could that person come into the university and bring a certain "hybrid vigor" to the mix?
It could, if they were looking outside the box.
Just as I entered teaching as an "adjunct," a person outside academia might be well qualified to step in and run a major university. If they could afford the pay cut.
An "adjunct" president? Sort of. But surely one who has certain qualities a modern public university president might need.
I remember I was surprised when I was in college and saw my university hire a hotel man to be one of its chief officers. Why not? Strip away the books and classrooms and what are university dorms and food service? One big hotel property.
Would a Patel hotel owner make a great next president of UC? Not totally far fetched. Depends on the needs of the university.
These days, it seems higher ed is all about fund-raising. And for that people want a celebrity to be a university symbol of figure head. Fame attracts dollars.
If you look at who the highest paid persons are on public university payrolls, it figures athletic coaches are at the top of the list.
So do you want a football coach to be UC president? The Green Bay Packers Aaron Rodgers has lost his touch and the Packers aren't in the Super Bowl this week. Maybe he'd like to be UC president and raise lots of money.
No? So maybe you hire a star business person?
Or just a Starr?
It was the reason that Ken Starr was brought into Baylor in 2010.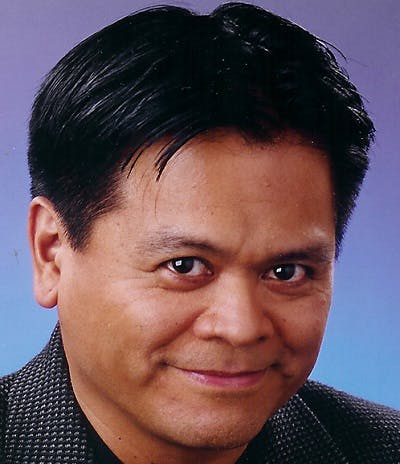 Yes, that Ken Starr. The one representing Trump this week as a member of the president's impeachment defense team. If you've ever wondered what happens to failed successful people, they usually fail up. Especially if they're white.
In the instance of Starr, he went from Starr Report fame in the Clinton impeachment, to university president because Baylor thought he'd raise lots of money for the conservative Christian university.
It was a high profile hire. Starr brought his name, but also his lack of "translatable"managerial experience. You figure his working in government might have prepared him for helming and working through academia's bureaucracy.It didn't.
By May 2016, amid a sex scandal among that began with football player Sam Ukwuachu and exploded into additonal cases where rape was alleged, the Starr was dimming. From all reports, Starr had no clue about how to deal with the scandal. He was demoted and then fired.
Starr just didn't have the experience to deal with the emerging Title IX issues on college campuses. In fact, investigations are still ongoing at Baylor, discrimination sutis are still pending, long after Starr is gone.
But it doesn't mean UC should stick with a traditional approach and go with someone homegrown who bleeds Blue and Gold.
The Starr instance shows just one of the myriad of problems universities face today. When higher ed is in the news, it's usually over a #MeToo is a real issue. Who do you want protecting the university's reputation?
Just this week, Gov. Gavin Newsom made news by opposing tuition increases for UC students.
A president would have to make the case for more money when necessary. Do you have one that is not automatically partial to traditional powers that be? Maybe one who is more student friendly than not?
Newsom's budget calls for a 5.8 percent increase or $217 million in permanent UC funding, including $56 million in one-time money, according to a report in the Los Angeles Times.
Would a celebrity alum financier be a good choice?
The report says that most of that extra money involved is to pay for additional student support, research initiatives, expanded medical education, agricultural initiatives, and immigrant legal services.
A top candidate for university president needs to be on top of all those things, prioritizing and delegating, or taking things head on.
These days that might include sustainability issues like energy and climate change. Some schools have even banned meat on campus facilities to promote green policies and good health.
Picking a president is not easy, whether it's a country or university. But a university doesn't have to deal with popular vote or electoral college.
The selectors should pick one based on the institution's real needs for the future. Once that's defined, UC should look far and wide to make this hire a significant one.
UC shouldn't make it a reward for a loyal careerist. Nor should it be a "diversity" hire.
But it needs to be a statement worthy of its current standing as what is arguably the best, largest and most diverse public institution of higher learning in the world.
Go ahead, think outside the ivory tower. Just avoid what happened to Baylor and Ken Starr.
Emil Guillermo is a journalist and commentator. His writes for the Asian American Legal Defense and Education Fund (AALDEF). You can follow him on Twitter @emilamok.