Suni Lee, the 18-year old Olympic Gold medalist for "all-around gymnast," stepped in when the "greatest of all time" Simone Biles withdrew at the Tokyo games. Lee's golden moment is captured in images that have been tweeted and shared on social media.
The first Asian American of Hmong descent ever to receive gold in gymnastics made history, and now she will test history in the college ranks.
All her pictures will now be gold.  
The new NCAA  cleared the way in June for athletes like Lee when the NCAA  board of directors suspended the old rules that prohibited athletes from selling the rights to their names, images and likenesses.
Most people immediately thought of the big events from cash cow sports like football--where a player making a last minute touchdown catch--or in basketball--where a player dunking the ball in victorious triumph---can become viral images. 
But I doubt anyone thought of Lee, the incoming freshman, who just had the summer of her life, winning three medals at the Tokyo Olympics, with the biggest one being, the all-around event, symbolic of the best gymnast in the world.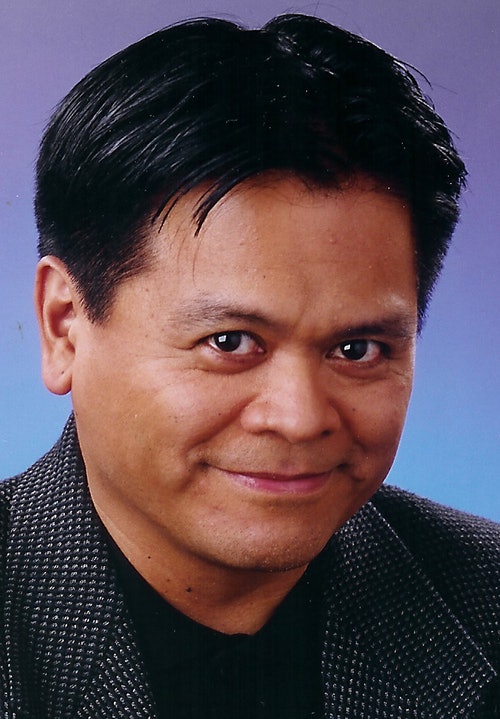 Emil Guillermo
Lee, who will be attending Auburn and is already gracing the SEC's school  website as Olympic champ, will likely  be the most photographed player in college sports in the next year. She'll be going to school and competing, but also participating in an Olympic national tour with Biles and her other teammates.
After her Olympics medals and the corresponding media, Lee will be a household name even before she steps on the Auburn campus.
And when competing in college,  even a photo of her touching her hands will be worth something, not to mention anything routine in an SEC matchup where she simply dismounts with her hands above her head, displaying that gold medal smile.
It's like a  fairy tale for Lee, who as a young Hmong American is lucky to have the Hmong American parents she did. 
By now, you've heard of her father, John Lee, who noticed Suni's gift for gymnastics when she was a young girl, and then did what a traditional Hmong father wouldn't have.
Lee built her a balance beam for her to practice in her backyard in St. Paul, Minnesota, home of the largest Hmong community in the U.S.
That beam was a path out of more normal Hmong ways that can include arranged child bride weddings to Hmong elders in the community.
When I was a diversity reporter covering Asian America in 2005, one of my most heartbreaking assignments was covering a public high school that opened a day care center for Hmong teenagers.
They weren't pregnant teens. They were teen moms with infants or toddlers. There were at least ten girls at the time ranging from freshmen to seniors. Daycare allowed them to focus on algebra.
Sixteen years later, some of those infants and toddlers would be old enough to be teammates with Suni Lee today, if only they had a parent like John Lee who saw the beam as the way to balance Hmong culture and American life.
Generally, for the Hmong, they have been the example Asian American advocates point to show how the community's diversity within defies stereotyping.
Think we're all rich, smart, wealthy, the "Model Minority"? That's a myth.  You just have to look beyond the big three groups--Chinese, Indian, and Filipino. Look deeper into the nearly 50 ethnicities and countries under the umbrella to  see how the AAPI experience is beyond stereotyping.  For all the high earners,  there's groups struggling among newer immigrant groups. Example: According to Pew Research, poverty rates among Asian Americans are at 10 percent. For Hmong, it's at 17. And for Hmong youth under 18, it's around 22 percent. "Crazy Rich Asians"? Hardly.
As a Hmong American, Suni Lee already busts the model minority idea. And now as she enters her college years, she's ready to bust the bank
The NCAA is finally understanding they can no longer exploit and control athletes as they've done in the past. Was it moral to make hundreds of millions of dollars off the  backs of  students under the guise that athletes were  "amateurs"?
Now that charade is finally over. Let Suni Lee and the other collegiate athletes, Olympian and otherwise, herald the new era of student-athlete rights.
Emil Guillermo is a journalist and commentator. He writes for the Asian American Legal Defense and Education Fund. You can follow him on Twitter @emilamok