Many aspects of Indigenous peoples' lives are invisible – our sovereign lands and boundaries, our right to self-determination and our proud customs. Also mostly invisible is our data on educational attainment – a fact that diminishes our voices as national policies for improving higher education are debated and discussed.
Since Native American students make up less than 1 percent of the U.S. undergraduate population, many researchers tend to overlook or erase their data due to statistical limitations. This is a problem I'm trying to solve as I work with students and study Indigenous statistics, knowing full well how challenging it is to collect this data and apply quantitative results. One thing is clear: researchers who overlook Indigenous peoples' data don't understand what they're missing – or who might suffer from being forgotten. Let me put it another way. In life, sometimes we don't know any better until we've experienced what better feels like. For instance, you don't realize how important air conditioners are until you don't have one growing up in the desert summers of Phoenix, Arizona. Swamp coolers don't help – trying to wet the unit only works when it's under 100 degrees, and it was seldom that during summer.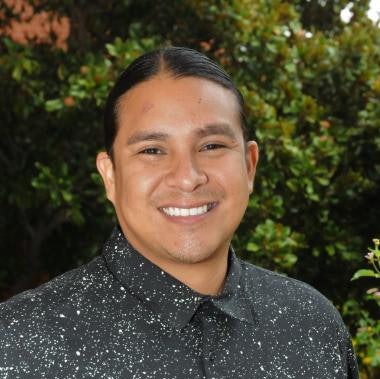 I realized that things could be worse: my mother grew up in a one-bedroom mud house. Even so, she always found cool havens for us on those scorching days. The library and dollar movie theater became our oasis. At the Phoenix public library on 19th Avenue, we would read for hours, or in my case, look and trace pictures. One summer, reading meant we could earn bookmarks showing Phoenix Suns players, such as Charles Barkley, Dan Majerle and Kevin Johnson. Honestly, I would sit and stare at pictures for a few minutes, then run to my Mom and say, "I finished reading." She would sign my paper and I would get another bookmark. To this day, I have a collection of Suns bookmarks that I hustled from the public library. I loved feeling that rush of cold air slowly melting the sweat beads on my back. The cool air felt so good that you could barely hear and feel your feet sticking to the cement floors. Those were awesome days. We finally got an air conditioner when I was 12 years old. I've never lived without one since – nor would I, because it makes my life better.
Data offers a fuller picture
The same is true about including Native American data in our analyses, research and discussions. Most researchers don't realize they are only living with swamp coolers when they exclude this important data. Including Native American educational data – as Lumina Foundation does on its newly updated Stronger Nation data tool – gives us a fuller, more accurate and illuminating picture of U.S. learners. It also gives us a glimpse into the needs and successes of Indigenous communities as they work towards Nation building. Tribal nation building means we are advancing sovereignty – our inherent right to determine our own path forward – and self-determination of our tribal community. To achieve this, Native Nations need highly educated tribal members working within the tribal community. We see educational attainment as a vital component of successful Native Nation building, and data is essential to keeping track of our progress. So, including Indigenous data is a powerful way to support Indigenous communities while also helping researchers understand what statistics they are missing. You could say that including full and accurate data on Indigenous peoples is as needed as a gust of cold air on a sweltering summer day.
Dr. Jameson David "JD" Lopez is an assistant professor of educational policy studies and practice at the University of Arizona, and an enrolled member of the Quechan tribe in Fort Yuma, California. He studies Native American education using Indigenous statistics and is an expert in the limitations of collecting and applying quantitative results to these populations.