Even though I support the U.S. diplomatic boycott of the Winter Olympics in Beijing, I take the view of the U.S. athletes who have trained hard the last four years, and watch the games anyway. I do so only after first offering my own version of a gold medal to the Uyghurs for what they're forced to endure.
I have said Uyghur more in the last ten days than I have in the last ten years. It's worth saying again and again so we don't forget them. Uyghurs are a Muslim ethnic minority in China, and by virtue of religion, China brands the Uyghurs as "terrorists." What China does to the Uyghurs is the reason the U.S. is boycotting these games.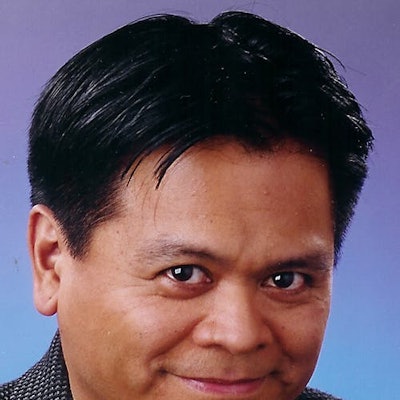 There are more than 50 ethnic minorities in China, and all of them were gathered for the opening Olympic ceremonies at the start. But it was just a photo op to coverup what scholars have called the genocide of Uyghurs in China.
There are reports confirming forced sterilizations and the removal of Uyghur children from their families. Since 2017, there has been a move to eliminate the Uyghur culture by placing up to three-million Uyghurs in re-education camps. It's called the largest mass internment of an ethnic religious minority since World War II.
UN Ambassador Linda Thomas Greenfield says without question the Uyghurs are tortured in China. Once they get out, they are placed in forced labor camps with western tech companies like Amazon, Google, Microsoft and others. The Uyghurs are essentially enslaved.
The lucky ones are those who are part of the Uyghur diaspora, including more than 250,000 Uyghur Americans who have found their way to the U.S. They are always trying to locate family and loved ones who are in the Xinjiang province in the northwest part of China. The Uyghurs situation in China is the definition of anti-diversity. And it's been enabled by China's censor of information.
It's enough to lose one's taste for the Olympics, but then, you'd miss the counter-balance, real examples of diversity and teamwork that show Americans working together toward a united goal.
That's so rare in these divisive times.
But it can happen. And when it does, it's in something like the Olympics.
Erin Jackson's Gold
Where else am I going to see the historic effort of Erin Jackson, the 29-year-old from ice-challenged Florida, who won the gold in the 500-meter women's speedskate? Jackson's remarkable victory is being called a first for a Black woman from any county in a Winter Olympics individual sport.
That is almost beyond diversity. That's practically revolutionary. And the back story is Jackson wouldn't have qualified for the team because of a slip at the U.S. trials. She didn't get on the team.
Another teammate, Brittany Bowe, a veteran of the longer distances, who had also qualified in the shorter 500 meters, gave up her spot in that race so that Jackson could be on the Olympic team.
Qualified were it not for a slip, but now enabled because of an empathetic white teammate who knew Jackson had the best chance for gold.
That's an affirmative action story worth thinking about.
You may not have seen it because it was on the same time as the Super Bowl. But for me Jackson's victory made Sunday Super.
Her triumph. Bowe's gracious gesture. It all made a difference for Team America.
These Winter Olympics, the AAPI Superbowl
There are other stories worth noting. For Asian Americans, the Olympics has been our Super Bowl. Asian Americans don't usually get to show their athletic prowess.
They did at the Olympics. Nathan Chen. Chloe Kim. Both Asian Americans, Americans in Asia, and pure Olympic gold.
But the question remains. Will someone find a way to make it to feed a new stereotype, a model minority myth of Olympic proportions? Tiger Moms are hungry.
First, let's celebrate America's diversity with a massive dose of legendary greatness.
Chen on in men's figure skating was dazzling and graceful. The so-called "Quad King," for his signature four revolutions in the air, Chen seemed less technical and more joyful at these games.
Chen, 22, was so dominant in the standings, there was no question of his excellence over his competitors. Considering he's already three-time-world champion, the Olympic Gold medal makes Chen one of the greatest, if not the greatest of all time, in a legacy event of winter games, men's figure skating.
That's not just Asian American history. That's history.
And who knows? If he's the Tom Brady of ice skating, will we see fans clamor for his jersey, which happens to be a print of the cosmos in red designed by Vera Wang?
It all makes you appreciate Chen's achievement. Especially me. I'm the guy at the ice rink holding on to the wall for dear life.
As for snowboarding, I'm not much better. I fell once and never got up. That also explains why I marvel at Chloe Kim.
Kim, 21, was fierce and determined on the half-pipe. I know, where is the other half? Maybe they recycled it? All I know is they left the half that counts for Kim to own. Back for more gold after winning in the PyeongChang Olympics, Kim did not disappoint. Kim did a 1080 to start– three full revolutions in the air– then a 900, and finished with another 1080, making her virtually untouchable after just her first run, which she called a "safety run."
She was so far ahead of the pack, she could've stopped after that first run. And to think after a few bad practices, she said she was in a bad mental space to compete.
"So I was dealing with all sorts of emotions, self-doubt," she told NBC. "But when I was getting ready to drop into my first run, I just reminded myself that it's a brand new run, and I just have to live in the now. And I was so happy I was able to do that."
The meditative heart and mind of a champion.
After her first run, Kim got a hug from a spectator Eileen Gu, whom I've dubbed an ABC, but with a T, for "American-Born, Chinese Team."
Gu, a/k/a Ailing Eileen Gu is the freestyle skier competing for her mother's homeland, China. Most people who aren't medal contenders see skating for their parents' countries just as a way to punch their ticket to the games. But not Gu who has already won a gold medal in freestyle-skiing Big Air, and could win two others.
She's also reportedly earned more than $31 million in endorsements as a model for brands that want access to China, just last year. But then you have to play by China's rules. Gu is careful not to cross China in interviews. She doesn't answer whether she has renounced her American citizenship, which would be required to compete since China does not allow dual citizenship.
And don't ask her about China's treatment of the Uyghurs. She's just a smiling 18-year-old set to go to Stanford and "living my best life."
Compared to ice skater Chen, son of immigrants, and a pre-med at Yale. He has no problem being an American world champion. And he has no problem criticizing China's Uyghur problem. That's called reaping the benefits of freedom as a native-born American competing for Team USA.
For speaking about China's human rights abuses, he's been called a "traitor" in Chinese social media.
That's what these games have brought on.
Gu blurs the lines.
But for Chen and Kim, make no mistake. They leave a hard clear and lasting image. They aren't Gu. And they're not the Uyghurs. They're Americans in Asia. Asian Americans.
They're pure gold and like Jackson and Bowe, symbols of our country's defining sense of diversity.
Emil Guillermo is a journalist and commentator. He writes for the Asian American Legal Defense and Education Fund. You can follow him on Twitter @emailamok