Diversity will get a supreme moment when Ketanji Brown Jackson is likely confirmed by the full Senate.
But no one can say they didn't feel the pain inflicted by Republican Senators Graham, Cruz, Hawley, and Cotton at the committee level hearings. It was a disgraceful and "vicious" attack of Jackson.
"Vicious" was the word of the committee chair, Sen. Dick Durbin, (D-Ill), who called it out by pounding his gavel more than once.
But for the Republicans the aggressive questioning of Jackson has become a kind of accepted form of brutality, a public mugging. If you're a person of color, you felt it.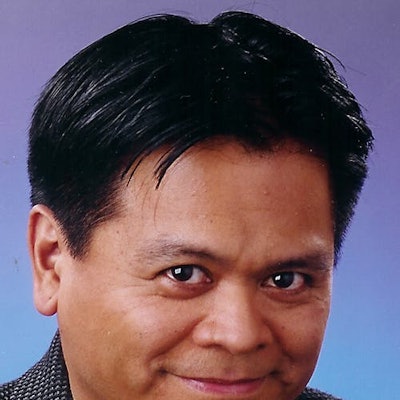 On the spectrum, its only slightly less appalling than the moment all of us saw on Oscar night.
Seeing actor Will Smith hit Chris Rock for a tepid joke about Jada Pinkett is not acceptable behavior. It was a violent and physical act. And if you're still processing it after seeing it, it's really no different from the viciousness Republicans displayed at the Jackson hearings. You can't believe it's happening. But if we all let it go, it will happen again. You've got to call it out when you see it.
Smith should have been in better control. He's a star. A cultural exemplar. There was nothing chivalrous in protecting his wife's honor. But that's what he tried to do when less than an hour later he won the award for Best Actor, apologized to everyone but Chris Rock, and then said love makes you do crazy things.
That's what abusers of domestic violence say too. So much for Will Smith. And what do our nation's "leaders" say about their treatment of a Ketanji Brown Jackson? Nothing. It was politics as blood sport in the kind of Trumpian-style we've seen in the last six years. Maybe that's why it's become more acceptable. What we all witnessed was someone who is from all her experience the most qualified person to be considered for the Supreme Court in recent history, if not all of history.
But, of course, she would have to be. People of color always have to be twice as good to overcome the racism we face.
Jackson is maybe 5x-10x good. She's that special.
No one on the current court has her depth and range, from public school to Harvard, to Harvard Law, SCOTUS clerk, public defender, Sentencing Commission, District Court judge to Court of Appeals judge. That's a heck of a resume for anyone.
But once again, it's not good enough. It's never good enough. And the exchanges on Critical Race Theory and Child pornography sentencing guidelines were indicative of the specious smear tactics used to discredit Jackson.
Child porn is political dynamite; It's the evil twin of abortion — so emotional, it can divide an electorate.
Either that's the game, or Republicans just like talking about child porn. That is their QAnon hill to die on.
As Cruz or Hawley badgered, Jackson firmly said she had answered the question numerous times already and stood by her answer. "With respect," as Jackson put it, announcing her rebuttal with grace.
The worst was Sen. Ted Cruz who engaged in strange hypotheticals about race and gender.
"Under the modern leftist sensibilities, if I decide right now that I'm a woman, then apparently I'm a woman," said Cruz, who is not a woman, but used it to argue if he could sue for discrimination.
Jackson responded properly that because lawsuits on those issues are "working their way through the courts" she was not able to comment.
But Cruz pressed on, this time on race discrimination, referencing the case of Asians suing Harvard's affirmative action." Could I decide I was an Asian man," Cruz asked? "Would I have the ability to be an Asian man, and challenge Harvard's discrimination because I made that decision?"
Once again, absurd, and once again Jackson refused to answer because this is a case she might decide on.
But then Cruz got to the real question on whether Jackson who had served on Harvard's Board of Overseers would recuse herself from the case.
Jackson said she was planning to. And more than all the attacks, that was a bit of news at the hearings.
Jackson's Planned Recusal, But Did Harvard Blow It Already?
Jackson's ascent to the court replacing Breyer wasn't expected to change the SCOTUS political dynamic. 6-3 is still 6-3 when Breyer goes, and Jackson comes in. Still, announcing the planned recusal was a stark reminder. The votes just aren't there to protect affirmative action.
A friend of mine, a former law school dean began to wonder aloud why Harvard didn't try to settle the case by amending the admissions policy.
His reasoning is sound. "Over the years challenges to disparate impact in housing policies that were on their way to the Supreme Court but got settled because the civil rights community did not want to risk a major loss at the Supreme Court," the former law school dean said. "Better to fix one policy and settle with one litigant than to have a Supreme Court decision making an unfavorable law."
The point is all schools will have to follow the opinion, if it does indeed end affirmative action policies. "Institutionally, they have to be in compliance and not just wait to be sued," my friend said.
If only Harvard had changed whatever policy prevented even more Asians from getting accepted (the ones who sued), then there would have been no SCOTUS decision, and no nationwide impact.
But now the court will hear the case in October and render an opinion by June 2023.
Jackson's planned recusal didn't change what looks more inevitable. It's just a reminder of the foreboding Supreme Court arithmetic, and the irony of it all.
The best possible candidate, oft assumed to be an affirmative action pick, isn't. But there appears to be nothing she can do to save the policy that provided real opportunity for BIPOC students for decades.
Emil Guillermo is a journalist and commentator. You can follow him on Twitter @emilamok.