What happened at the 94th Academy Awards between Will Smith and Chris Rock was no laughing matter. Seeing two talented and gifted Black men— who are comedians— use their talents and platform to humiliate and physically attack one another was not only shocking, but a reminder of the responsibility that comes with Black success. 
When we win, achieve or triumph, it is celebrated by the entire culture, because it is — in many ways — an achievement for our entire culture. If this is true, then the spectacle that happened between these two Black men is also an embarrassment for all of us.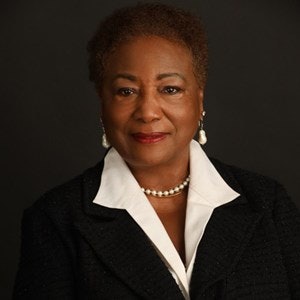 Yes, all of us. 
We live in an America that's defined by race and offensive tropes about Black men. These stereotypes have illegitimately defined Black people for ages. The stereotypes include that our men are overly aggressive and insensitive. They include notions that Black men don't understand or respect family dynamics and misconstrue protection of womanhood as a means to use unabashed violence. 
Despite the burden Black men carry to overcome these stereotypes in order to carve out a place of promise for themselves in a world defined by race, Will Smith and Chris Rock — in one night and with one act — hardened those stereotypes. 
It is perhaps unfair to place the burden of an entire culture on the shoulders of two Black men. But, it is also unfair to believe that their successes aren't inextricably tied to the fabric of our culture. Fair or not, Will Smith and Chris Rock are tethered to Black culture. Every triumph, every embarrassment, is ours to reconcile. 
To generations of Black men, let the embarrassing display at the Oscars be a lesson about the power of humility. Humility is freedom. It's freedom from pride or arrogance. It's freedom from hubris and discord. It is also the weight that keeps one grounded. 
Remain grounded in our culture. Remain connected to our culture. And in doing so, you will achieve the power to take our culture to heights never before imagined.  
Self-awareness is the truest path to humility. That attribute was loss at the Oscars by Will Smith and Chris Rock. Black men everywhere, find that humility, and hold fast to it. 
This is how we recover from the embarrassment that happened at the 94th Academy Awards.  
Dr. Christine Johnson McPhail is the president of Saint Augustine's University.