When students enter formal school settings, education professionals are responsible for supporting the whole child. Every day, pupils enter these school settings with psychological and social-emotional challenges that oftentimes impede their academics. In many schools across the United States, teachers and school counselors join forces to promote student success in a myriad of ways, including addressing any pressing psychological and social-emotional concerns. The teacher-school counselor collaboration embodies a merger of educational expertise to support the needs of students and the school at large. Due to lingering COVID-19 global pandemic effects, critical school counseling services are needed more than ever, as well as the meaningful collaborations they establish with teachers to support students. The COVID-19 virus has spurred numerous changes throughout the world, which are likely to produce longstanding, negative consequences on the learning and mental health of students.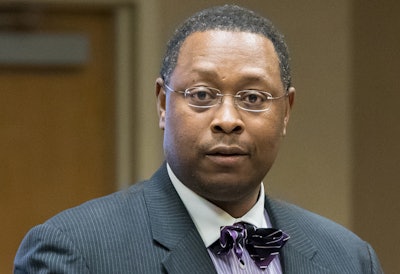 Too many to count, schools are confronted with unyielding "concerns with mental health and behavioral issues related to the COVID-19 stay-at-home orders as K-12 students are returning to school buildings." It is likely that school closures, social isolation, family instability, and death and sickness have had traumatic effects on the mental health of students. Stated differently, due to the pandemic, students are experiencing increased levels of stress, anxiety, and grief. Regardless of how resilient students may be or not, we suspect that mental health issues will continue to intensify among the approximately 49.4 million students across the country. Counselors are oftentimes the only school professionals in schools who are trained to work with students experiencing psychological and social-emotional issues. Unfortunately, Blacks and other people of color have been disproportionately impacted by the global pandemic – casualties of catching and being hospitalized with COVID-19 and dying from the virus. "Among the [many] explanations accounting for these disparate outcomes is that of the second pandemic… structural racism." Further, many Black students have come under assault with the onslaught of Critical Race Theory (CRT) attacks, often spurred by various House Bill Proposals across the country that have led to bans of CRT from schools, initiated by many who claim to support diversity. Rashawn Ray and Alexadra Gibbons recently wrote, "CRT has become a new bogeyman for people unwilling to acknowledge our country's racist history and how it impacts the present," but often misinterpreted, misrepresented, and muddled by conservative activism.   
Without ceasing their ill-informed, illogical, and irrational arguments, distortions, fabrications, etc., CRT opponents have now added students' mental health to their dangerous arsenal. Recent state legislation in Alabama was introduced to ban the use of the American School Counselor Association (ASCA) standards in public schools. Further, the resolution claims that the ASCA's standards try to "indoctrinate all Alabama public-school students, grades K-12 in a personal/social development program (including social engineering–diversity, equity, same sex marriage, etc.) without the knowledge of the parents," according to Trisha Powell Crane. The GOP contends that school counselors indoctrinate students in HB457. Indeed, as stated by the president of the American School Counselor Association, Sandi Logan-McKiibben, "Now here's some BS, haven't ever seen a state bill go to legislation that effectively CANCELS #SchoolCounseling all together?"
Moore: In 2002, I came to The Ohio State University because of its rich reputation of transforming school counseling to meeting the needs of the most vulnerable and impacted by educational, familial, and social problems. Likewise, I entered the profession with the expressed goal of going beyond the three Rs – reading, writing, and arithmetic – to support students, particularly those who are the most educationally vulnerable and most harmed by social/societal and academic ills and injustices. This sentiment was also expressed by the U.S. Secretary of Education Dr. Miguel A. Cardona. 
"Our efforts as educators must go beyond literacy, math, history, science, and other core subjects to include helping students to build the social, emotional, and behavioral skills they will need to fully access and participate in learning and make the most of their potential and future opportunities. Amid the pandemic, we know that our students have experienced so much. We can't unlock students' potential unless we also address the needs they bring with them to the classroom each day. As educators, it's our responsibility to ensure that we are helping to provide students with a strong social and emotional foundation so that they also can excel academically."
Students who hurt outside of school also hurt inside the school walls. Hunger, depression, anxiety, stress, and suicidal ideations have increased drastically as a result of the global pandemic. Like other education professionals in the building, school counselors are working overtime; their skills are stretched and being challenged by new and more intense demands from the dual pandemics previously noted.
In many schools in Alabama and in other parts of the country, caregivers can determine what school counseling services that they want to opt in or out for their child(ren).  It is also worth noting that the American School Counselor Association (ASCA) National Standards and competency indicators outline "the components of a school counseling program that is integral to the school's academic mission and is created to have a significant positive impact on student achievement, attendance, and discipline." Not utilizing this model can potentially have catastrophic effects on the profession in Alabama, leaving school counselors empty handed of offering research-based guidance and counseling support to students.  National professional standards in every discipline (e.g., medical, science, technology, visual and performing arts) exist to help promote and insure high-quality services and impact. There must not be a moratorium placed on school counselors' use of ASCA (and other professional) standards.
If HB457 passes, what standards will school counselors use to guide their efforts in supporting students' psychological, emotional, and social needs? How will both school counselors and students be disadvantaged in Alabama? It is irresponsible and potentially catastrophic that, at a time when students need more social-emotional and psychological support, Alabama is considering taking away the needed tool and resource for school counselors to effectively do their job.
Ford: The academic well-being of gifted and talented Black students has been the focus of my personal life and professional work for almost three decades. While underrepresentation and denied access to gifted and talented education (GATE) and Advanced Placement (AP) for Black students comprises the majority of my equity, diversity, and inclusion efforts, I also focus on their achievement, and psychological, social, and emotional health. I want to prevent and intervene in racialized achievement gaps, underachievement, and poor racial pride and identity, which means disrupting and dismantling barriers in school settings.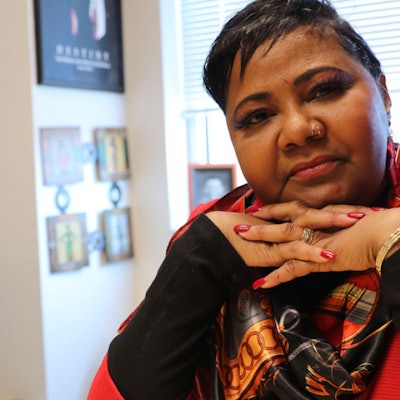 HB457 is bigger than my focus on GATE students. All students who differ from the status quo risk decreased, marginal, substandard, or no mental health support – LGBTQ, low income, special education, disabled, limited English proficient, and minoritized students. Just as teachers must be anti-racist, equitable, and competent in multicultural education (e.g., curriculum and instruction), counselors must be competent in multicultural counseling (e.g., theories, strategies, resources). Recently, Moore, a student mentee, and I highlighted this core belief and practice in another article.
The ASCA standards are necessary to guide school counselors in being advocates and resources to students who need help contending with and overcoming problems; to being resilient. Counselors can assist students with unrelenting COVID-19 challenges, racism, negative peer pressures, self-esteem and self-concept, perfectionism, study skills, and college and career choices, to name a few. We have witnessed the negative impact of school counselors and other mental health professional shortages a great deal, which has intensified during this pandemic. Carr, Jayant, and Cleminshaw cogently assert:
Racism has come to a boiling point in America, and as a result, schools are adopting equity, diversity, and inclusion initiatives. Yet, well-intentioned remedies to address issues that have victimized minoritized groups seldom incorporate input from members of these minoritized communities. As emerging school psychologists, it is our responsibility to advocate for the inclusion of pre-K–12 student voices.
Students are fed up with bullying by classmates and others. I am beyond fed up with the GOP, conservatives, and families who bully those of us trying to help students in all areas of their lives and development. Our students cannot afford for adults to be silent and passive about legislation that promises to do more harm than good; legislation that defies common sense; legislation grounded by faulty, irrational thinking; legislation that is inhumane; and legislators who are blinded by willful ignorance, racism, and classism.
Dollarhide:
This is the time for all concerned persons (counselors, educators, parents, caregivers) to do the right thing and stand up for mental health for all students, and for social justice in addressing the systemic barriers that prevent all students from having equitable access to educational resources.  Educators and parents can apply leadership skills to advocate for antiracist policies and practices, and promote success for students from diverse communities, economic situations, health concerns, mental health concerns, and learning concerns. Leadership and advocacy are essential at times of great social questioning to ensure that our most vulnerable citizens, our children, are not tools in the hands of politicians to promote a racist agenda.  Leadership on these social issues, such as this legislation or other bills that might appear in your state, is not confined to teachers, principals, or counselors – it is a part of our national conscience about issues of justice, equity, and access to opportunities.  This leadership means using your voice, your vote, your time to bring attention to this issue in every state, where there are current efforts to silence truth-tellers about our racist past so that we can move toward an antiracist and abolitionist (Betinna Love) future.
These concerns should frighten every citizen in all states, as efforts to restrict access to voting, restrict access to mental health support, and restrict access to educational opportunities arise without public input.  Once these bills are made public, we must mobilize with others who share our concerns in order to provide counter-testimony when the bills come up to committee.  We need to contact our State Representatives and our State Senators to state/voice our position and express our support for free access to voting, school access to mental health and school counseling services, and equitable access to education in ways that empower all youth to dream about their futures.  We only fail if we do not try.
Dr. James L. Moore III is Vice Provost for Diversity and Inclusion and Chief Diversity Officer in the Office of Diversity and Inclusion and Executive Director of the Todd Anthony Bell National Resource Center on the African American Male at The Ohio State University. Moore is also a Distinguished Professor of Urban Education, College of Education and Human Ecology at The Ohio State University.
Dr. Donna Y. Ford is Distinguished Professor of EHE in the College of Education and Human Ecology at The Ohio State University.
Dr. Colette T. Dollarhide is Professor and Program Chair of Counselor of Education in the College of Education and Human Ecology at The Ohio State University.