Trains depart and those left standing have to wait or find an alternate path.
During my days as a physician in training, I would take the Long Island commuter train from Long Island to New York City (NYC), more specifically, Manhattan. All too often, I found myself running late - frequently driving alongside the train, rushing to hop out of my car, pass through the train station onto the train. If there was a delay, I was successful; however, I often missed my opportunity and had to wait for the next train. I would catch myself saying on those days between trains, "Once that train leaves the station, it's over".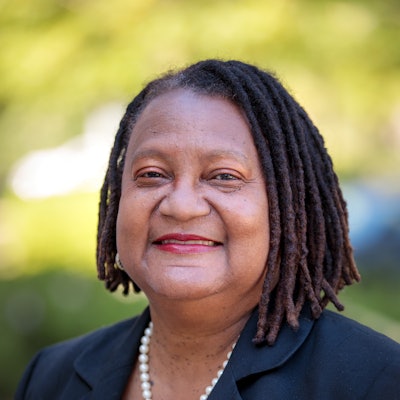 Missing the train reminded me of the recent flurry of legislative activity to ban critical race theory (CRT) in K-12. Many missed the opportunity to be a part of the movement of CRT with the argument that CRT is not taught in K-12 classrooms. That is true. Yet, such actions are a distraction against owning and addressing racism in this country. When the George Floyd murder occurred at the height of the COVID pandemic, a racial reckoning happened that forever shifted America. A poll conducted by Civiqs, a nonpartisan organization, demonstrated that 52% of Black and white Americans supported the Black Lives Matter movement one month after the incident. Recent reports show that this support has waned in whites.
I remain vigilant because I know that despite bans, CRT is here to stay and provides many fields, including medicine, a historical knowledge framework to guide us about the truths of racism.
In my home state of Alabama, activist and artist, Michelle Browder has erected a series of statues in commemoration of unnamed enslaved women who were the research subjects of Dr. Marion Sims, dubbed the grandfather of medical specialty, obstetrics and gynecology. Dr. Sims tested many of the instruments that we now use in medicine on these women without anesthesia which was painful and unethical. His statue sits on the grounds of the Alabama Statehouse in Montgomery where Ms. Browder's work is.
Recently in a study published in the Proceedings of the National Academy of Medicine in 2016, the researchers found that white medical students and residents held racial myths like Blacks had thicker skin and therefore higher thresholds of pain. Their work demonstrates that beliefs about biological differences between Blacks and whites—beliefs dating back to slavery—are associated with the perception that black people feel less pain than do white people and with inadequate treatment recommendations for black patients' pain. These myths and misconceptions cannot not occur if we are serious about equal health outcomes for all.
As far as I am concerned, the train has already left the station and although we can wait or try to find an alternative to this movement, we have missed the opportunity.
Dr. Pamela Payne-Foster is a preventive medicine/public health physician and professor of community medicine and population health at the University of Alabama where she also serves as deputy director for Community Outreach for the College's Institute for Rural Health Research.