When it comes to diversity, it seems like we all know how to fight certain "isms", like racism and sexism. 
But are we doing all we can to fight ageism? You know the discrimination, othering and oppression that takes place toward older people.
"Older" is preferred I'm told to "senior," "elder," or the patronizing "senior citizen." What about those who aren't? Do most of us even think about what to call an older person?
In my younger days, I bemoaned the struggle against racism and looked forward to the day when we realize we all come to the same end. We age together toward our true common ground.
We are all in a battle against ageism.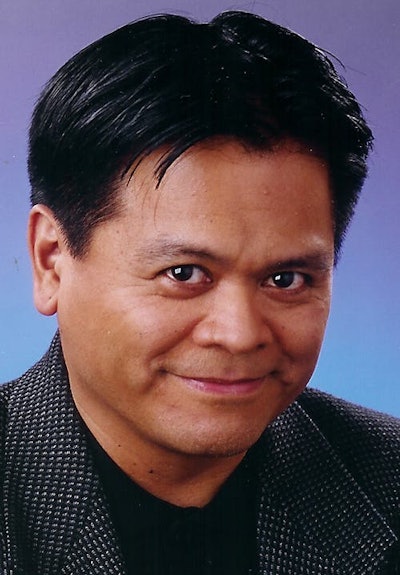 As I come closer to my new status as a bonafide PVA, "potential victim of ageism," I am astonished how ageism is too often ignored, or push aside, bigfooted by another issue that overshadows it. Like governance, or the ability to serve the people. That sounds high minded, but isn't that just a cover for ageism?
What made me think about it was the recent attack on U.S. Senator Dianne Feinstein by unidentified sources who declared their worry that the California's most powerful senator with the most seniority was "mentally unfit."
One of the anonymous went to Hearst's San Francisco Chronicle, citing anecdotal evidence about witnessing a Feinstein memory lapse. Not only did the paper protect the source by publishing the non-medically substantiated rumor, it editorialized about it. "If Feinstein is mentally unfit, Democrats need to tell her openly. And she should resign," the Chronicle opined.
The conditional "if" is intended to make everything seem fair. But how fair is it after the Chronicle puts out a sensationalistic story and protects all the naysayers.
The paper cited four U.S. senators (three Democrats, one Republican), including one Democrat who said Feinstein's memory is "rapidly deteriorating," and that "it appears she can no longer fulfill her job duties without her staff doing much of the work required."
The paper said it didn't expose the sources because they expressed appreciation for the senator and her groundbreaking career. 
"Each spoke on condition of anonymity, because they said they did not want to jeopardize their relationship with her and their mutual friends and colleagues," the paper wrote.
Those are friends Feinstein doesn't need.
"The last year has been extremely painful and distracting for me, flying back and forth to visit my dying husband who passed just a few weeks ago," Feinstein said in a statement in response to the story. "But there's no question I'm still serving and delivering for the people of California, and I'll put my record up against anyone's."
The fact is some impatient Democrats want Feinstein's job, and they're not ashamed at pushing her out this very minute, even if it means resorting to ageism.
But Feinstein, who has been in the Senate for 30 years, is more able to serve her constituents than a rookie senator with blind ambition. 
If there's a problem with Feinstein, these things should be discussed in private among party leaders and her close family. We are talking about a health issue after all. Ultimately, Feinstein, who has been a dedicated public servant from the time she was a San Francisco supervisor in the 1970s, to mayor of the city, to the U.S. Senate since 1992, deserves the right to decide when she steps down.
 Feinstein is owed at least that. If she can do the job and deliver for the people of California, her seniority is a benefit.
 Besides, ageism is not a good look in a democracy. And how does it work again in higher ed? 
Is tenure being thwarted by ageism in higher ed?
As a former lecturer, I know I was a second-class citizen. Paid less, with more classroom responsibilities, and no real academic freedom, I was there on a whim, the school's, not mine. The tenured folk were the stars. But increasingly that's no longer true.
These days, everyone is relatively overworked and underpaid. And it seems that's the way colleges want it. The recent trend has been to limit tenure in states like Georgia, Missouri, and Wisconsin. Costs savings and budget usually drive the debate.
But it comes at a price. Older faculty are aged out. Younger cheaper faculty brought in. Do I sense ageism?
Prof. Marc Stein, a professor of history at San Francisco State, where I was a lecturer, sounds the alarm in an op-ed over "tenure density," or the proportion of faculty in tenure-track positions.
At San Francisco State, Stein says that from 2009-2019 tenure density declined from 74.4 percent  to 59.5 percent, a drop of 14.9 percent. That's so high, Stein says the decline of tenure faculty  "constitutes the greatest threat to higher education that the United States has ever experienced."
It's not hyperbole, but Stein argues from the standpoint of how tenured faculty are able to perform in three key areas lecturers generally do not: scholarship, teaching, and service, which includes advising and administrative roles.
Essentially, getting rid of tenure puts those older academics on a slightly higher scale than lecturers, at the same time stripping away the protection of "life time employment" conferred by tenure.
That's no small thing.
But is age too obvious to state? Or too embarrassing to acknowledge? Stein's best argument to keep tenure is that it means a drop in the quality of service a school can provide its students.
But guess what gets sidestepped?  
Cost-saving economics sure sounds like a cover for that term no one wants to mention.  In fact, it would seem impossible to talk about eliminating tenure without talking about ageism. But if your institution is veering ageist, why bother to talk about the traditional shield that protects older, valuable workers in higher ed. It allows everyone act ageist without realizing it.
Time to pause. If we're going to fight racism and sexism, we shouldn't forget the one "-ism," we are all potentially going to face, no matter what race or gender.
We seem to have forgotten. Older people are a part of our great diversity too.
Emil Guillermo is a journalist and commentator. You can follow him on Twitter @emilamok