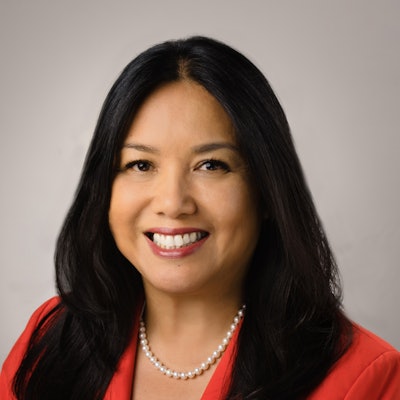 In April 2022, over 600 educators gathered in Long Beach, Calif., for APAHE's annual conference, held in-person for the first time in three years. This year's theme, Movement: Asian and Pacific Islanders (API), gave tribute to APAHE's 35-year history of education and advocacy for racial equity for AANHPI communities. APAHE has been vocal on a variety of issues in education and in the community, such as: supporting the rights of immigrants and undocumented students; working with the Department of Energy to change their hiring and training practices; and supporting the STOP Asian American and Pacific Islanders (AAPIs) HATE campaign. APAHE also partnered with Leadership Education for Asian Pacifics (LEAP), a national nonprofit organization with a mission to achieve full participation and equality for APIs through leadership, empowerment, and policy. For 25 years, APAHE and LEAP have been building the leadership pipeline for AAPIs in higher education through a culturally responsive leadership institute that takes place annually. APAHE alumni have become college and university executive leaders, vice presidents, provosts, presidents, and chancellors.
During the 2022 conference, APAHE speakers and participants discussed the impact of COVID-19 and anti-Asian hate on student well-being and mental health. Native Hawaiian and Pacific Islander (NHPI) students reported higher levels of stress and worry about friends and family members, because NHPI were disproportionately affected by COVID-19 — people who identify as NHPI were three times more likely to contract the virus and twice as likely to die from the virus than white people and Asians. Filipino students who had multiple family members working in health care suffered increased anxiety and depression because Filipino nurses were contracting COVID-19 and dying from the virus. AAPI students raised issues of campus climate at their respective institutions because of a heightened awareness of social inequity and racial injustice due to the killing of George Floyd and COVID-19 related anti-Asian hate and violence.
Institutional leaders and educators shared that they responded with urgency to these issues by increasing mental health support, conducting student listening sessions and healing circles, supporting AAPI affinity groups, and establishing an Anti-Racism Taskforce. Attending campus leaders also shared strategies such as hiring AAPI faculty and counselors, developing AAPI learning communities and growing their Asian American studies offerings to increase culturally responsive curricula. These institutional actions were also reported to have contributed to increased access, retention, persistence, and degree completion rates of underserved AAPI students.
The APAHE conference makes visible the marginalized communities within the broader category of AAPI. The opening plenary centered on challenges that Cambodian American students and the community face. These include a lack of access to higher education and mental health issues due to events like the Khmer Rouge genocide and war, which displaced over 130,000 people, and the deportation of Cambodian refugees, as well as civic and political invisibility. In addressing these, Dr. Phitsamay Sychitkokhong Uy, Co-Director of Center for Asian American Studies, University of Massachusetts Lowell, also spoke about the Cambodian American population being perceived as "statistically insignificant" and exemplifies how communities of color are erased and dehumanized in research.
Marginalization and a lack of AAPI inclusion were highlighted at the conference. Community college faculty explained that creating spaces of inclusion in higher education continues to be a challenge, even if the institution is an Asian American Native American Pacific Islander Serving Institution (AANAPISI). One ongoing challenge is the model minority myth, which states that all Asians are successful because they are innately smart and hardworking. This stereotype is harmful, pitting AAPI students against other students of color and ignoring the reality of the diverse socio-economic backgrounds of AAPI communities and systemic racism. Attending faculty encouraged the use of Counter Storytelling to create spaces of belonging and reaffirmation for AAPI students. Counter storytelling and valuing students' lived experiences are proven strategies to increase students' sense of belonging, which, in turn, contribute to increased student engagement and student success.
The month of May is designated by Congress as Asian Pacific American Heritage Month (APAHM). It is an opportunity for all levels of education to celebrate the diversity and rich contributions of AAPI communities. APAHM 2022 provides a time to ask critical questions about immigration, colonialism, imperialism and U.S. militarization, civil rights, labor, and Asian American Movement and the rise of Asian American Studies. It is more important now than ever for our institutions to tackle anti-Asian violence as there have been over 10,000 anti-Asian incidents since 2020. As institutions of higher learning committed to diversity, equity and inclusion, we need to provide opportunities to celebrate AAPI cultures, values and intersectional identities.
Dr. Rowena M. Tomaneng serves as President of San José City College, and President, Asian Pacific Americans in Higher Education (APAHE).
The Roueche Center Forum is co-edited by Drs. John E. Roueche and Margaretta B. Mathis of the John E. Roueche Center for Community College Leadership, Department of Educational Leadership, College of Education, Kansas State University.