Norman Y. Mineta will forever be known as the man who got justice for the people incarcerated by the Japanese internment.
He got reparations passed in a Republican administration. Reparations, the BIPOC holy grail.
After Mineta got it done under Reagan, it's never been replicated. Looking back, it seems like a magic trick. But it wasn't. It was just hard work and politicking.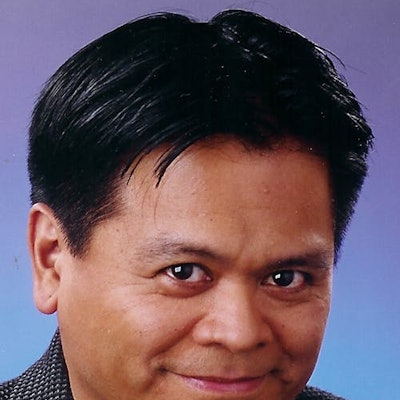 That's why we all should revere the man who died somewhat appropriately on the first week of May, the month now known as Asian American Native Hawaiian Pacific Islander Heritage Month.
Mineta was one of the first Congressional boosters to elongate what was originally a week, and then coined it Asian Pacific American Heritage Month. His passing on May 3rd is an important marker on the significance of diversity and representation at the highest levels of government, politics, and elected office.
Mineta, who was 90, lived through every major moment in modern Asian American history. For the barriers he broke, and the policies he established, he was simply the community's father figure. He was Mr. Asian America.
For a short-time, I got to be close to him. In the 103rd Congress in 1993, I was Mineta's press secretary and speechwriter.
I had been at NPR where I hosted "All Things Considered." When I left that position, I thought as a Californian in Washington, I should at least get to know how democracy gets done from the inside. Ideally, I figured you can cross the line into the netherworld of politics once. You can even cross back from whence you came. Once. But Norm was no ordinary politician.
He was the embodiment of Asian America in public life.
He was our hopes and dreams. Our cries and sorrows. From the time he was a Cub Scout incarcerated with other Japanese Americans during World War II, to the time he served in government, Norm was there for all of us.
He was our fighter and our redeemer when he co-sponsored the Civil Liberties Act of 1988, that got justice to internees. More than $1.6 billion was paid out to 82,200 Japanese Americans, according to the New York Times.
That was always the difference maker. Norm was in the fight to rectify the historical transgression that gives Asian Americans our moral authority to this day.
There were other Asian American politicians, of course. But few had the career arc of Mineta, who first served locally in 1971 as mayor of San Jose. He was the first Asian American mayor of a major U.S. city.
In 1974, he was first elected to Congress, leaving in 1995, when the divided government began to shape up with an aggressive GOP led by Newt Gingrich.
But Norm re-emerged in government with more Asian American firsts, as Commerce Secretary in the Clinton cabinet, and then Transportation Secretary under G.W. Bush. Two administrations. Two different parties.
I didn't work for him then. Nor did I later, when Norm continued to evolve as a Washington player, first at Lockheed Martin, the corporate aerospace giant, then as vice-chairman at the public relations giant, Hill+Knowlton.
The Norm I knew was the 1993 Norm. The people's Norm.
The Norm who drove a modest white Dodge Colt, because he wanted an American car. I knew the guy who worked all day, then carried a huge bag of homework to read through for the next day. I knew the guy who was in the post-flow triumph of the Civil Liberties Act, always diligent, persistent, and searching for a way to make things better.
That's what I learned about Norm the most. Remember, this was in the early '90s. Washington was getting nastier, more divisive and gridlocked.
But Norm had friends like the late Republican Sen. Alan Simpson. They met as Boy Scouts in Wyoming. One incarcerated, the other free. Later as congressmen, they stood for a kind of bipartisanship that is rare these days. This was true with others across the aisle. Like the late Rep. Henry Hyde, author of the infamous Hyde Amendment, which denies federal funding for abortions in public programs like Medicaid and Medicare.
Norm was good friends with Hyde. That was perhaps the political lesson I learned from Mineta. Legislation is one thing, but we're all still human beings. And the goal is to turn adversaries into friends and to have your friends stay friends. You keep the channels open. You create new alliances, like the idea public-private partnerships.
Sound too Republican for your tastes?
The point is, Mineta was always seeking solutions, working together with others to make things better.
He passes as the country is bitterly divided on everything. His life should serve as a playbook on how to keep the fragile nature of our democracy whole.
Remember Norm Mineta. He was the Democrat who got reparations passed in a Republican administration.
Today, that would make him a political Superman. I'll remember him as Mr. Asian America.
Emil Guillermo is a journalist and commentator. He writes for the Asian American Legal Defense and Education Fund. You can follow him on Twitter @emilamok