Are Asian Americans for or against affirmative action?
Don't be fooled by the anti-affirmative professionals as they lose and appeal their way to the Supreme Court. The vast majority of Asian Americans are in solidarity with the goals of affirmative action.
Recently, community groups officially responded to the cases involving affirmative action when the Asian American Legal Defense and Education Fund filed its amicus brief on behalf of more than 121 community groups and academics in support of race conscious admissions at Harvard and University of North Carolina. Both cases will be heard by the Supreme Court later this year in what is expected to determine the future of affirmative action in higher ed.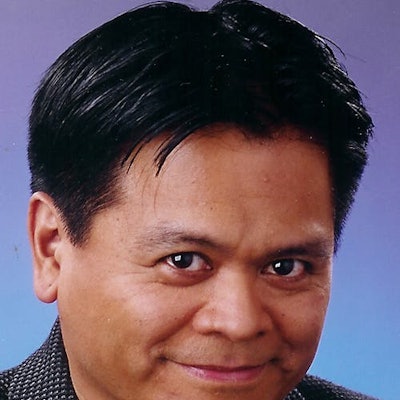 Some even say with a 6-3 conservative court, the cases are likely to end affirmative action. But not if you truly understand the community's concerns.
"The truth is Asian Americans continue to be underrepresented in higher education and in American society at large," said Margaret Fung, executive director of AALDEF in a statement. "Asian Americans benefit from affirmative action, and all students benefit from the diverse student body that affirmative action cultivates."
The organizations represented by AALDEF include groups like 18 Million Rising, Asian American Federation, Asian American Psychological Association, Asian Pacific American Labor Alliance (AFL-CIO), Southeast Asian Defense Project, several Organization of Chinese American chapters, National Korean American Service & Education Consortium (NAKASEC), MinKwon Center, and the Organization of Chinese Americans in Seattle, Chicago and Houston.
And that's just a fraction of the widespread community support.
Among individual academics, the support ranges from professors and lecturers from universities from Hawaii to Harvard. (For a complete list of amici go to this link.
It's important to understand just how Asian Americans broadly support affirmative action. In a nationwide survey of registered Asian American voters, nearly 70 percent of Asian American voters were in favor of affirmative action. That included 82 percent of Korean, and 80 percent of Indian voters.
So who are the plaintiffs trying to take down affirmative action? They're mostly Chinese Americans, many from families that have immigrated within the last 20 years. For years, they've kept staring at their 4.0s and perfect scores wondering why they got rejected from Harvard and UNC.
Was the decision discriminatory? I'd say only in the way that institutions can legally choose between candidates. There were no quotas involved. And race was just one factor among many in the calculation for admission.
The lead plaintiffs were mostly all found after Edward Blum, an anti-affirmative action careerist, lured them with ads on the internet. He had just suffered a bad loss in the failed Fisher v. University of Texas case ten years ago that went all the way to the Supreme Court. But the sole plaintiff was a white student Abigail Fisher. And it was clear suing on behalf of an aggrieved white person was not good enough.
Blum needed the "perfect plaintiff." That would be an aggrieved person of color who got rejected because of….affirmative action?
For Blum, Asian Americans fit the bill. They have the grades, the test scores, and the rejection slips. But were they illegally discriminated against because of race? The lower court in Boston said no. But a 6-3 conservative court may overrule. That's what Blum is banking on. Indeed, the makeup of the court and the color of the plaintiff are all in sync for Blum to win this time around.
But Asian Americans hope Blum fails. Their concerns are in those amicus briefs filed last week. The community sees through Blum's ruse and manipulation of his handpicked Asian American puppets.
Affirmative action is still needed and valued by the vast majority of Asian Americans. Blum and his perfect plaintiffs? They're all about anti-diversity.
Emil Guillermo is an independent journalist, commentator, and lecturer. He can be reached at @emilamok