On Thursday, September 22, we participated in a panel discussion that was hosted by the Brookings Institution, which recently published a report entitled A Call To Action for HBCU Investment on how historically Black colleges and universities (HBCUs) can drive neighborhood development and grow their endowments with increased access to capital from community development financial institutions (CDFIs), traditional banks, and philanthropy. Faced with significantly lower endowments compared to their predominately white peer institutions, HBCUs have less capacity to generate non-tuition revenue using the "town and gown" method that has catapulted other institutions to supersized stakeholders in their cities. If only these postsecondary institutions could connect with more sources of growth capital, a mutual benefit between HBCUs and the communities surrounding them can be had.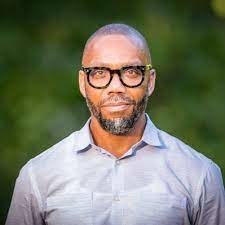 The report's findings call for financial institutions to recognize opportunities and potential returns that investing in HBCUs would yield if not for a system that (perpetuates?) past discrimination.
"Harvard University issued a report recently about its role in using Black enslaved labor to build their endowment, you know, $40 billion," said panelist Dr. Gregory Vincent, president of Talladega College. Vincent shared that many universities understand their privilege and are trying to atone for past aggrievances. "So all of these institutions have made a moral commitment to work with HBCUs and we need to hold them accountable for living up to those issues. Because…their balance sheets were built on the backs of Black people."
However, discrimination is not only in the past but also complicating the present-day impact potential of the 102 HBCUs still operating. Last year, the Tennessee legislature determined that the HBCU Tennessee State University never received an estimated $500 million it had been entitled to from the state's higher education funding scheme. Also in 2021, the Maryland General Assembly agreed to give $577 million to HBCUs Morgan State University, Coppin State University, Bowie State University, and the University of Maryland Eastern Shore because of systemic underfunding. This month, Florida A&M (FAMU) students sued the state alleging that the predominately white University of Florida received a larger state appropriation per student than FAMU from 1987 to 2020, resulting in an accumulated disparity of approximately $1.3 billion.
It's past time that we recognize the value of HBCUs by providing investment capital so these institutions can grow, evolve and share returns with their students and communities. CDFIs are seemingly good partners for this work. They were created to address poverty alleviation and racial discrimination by providing financial products and services to people and places that have been historically excluded. Black cities are persistently devalued. And approximately 75% of HBCU students are Pell eligible compared to approximately 34% for all students in 2019-20, according to the National Center for Education Statistics. Lower Black incomes and lower Black wealth exacerbates HBCU underinvestment .
Over the last six years, HBCUs have seen significant increases in enrollment necessitating more sustainable housing and other amenities. Until very recently, Talladega College was paying over $300,000 per year to house its students in local hotels. Approximately 98% of Talladega students are Pell Grant eligible and 85% are first generation college students. Recognizing the historical and present-day impact of the small but growing institution, Reinvestment Fund, a national CDFI, provided debt capital to finance a 203-bed student housing building and a student life center including an arena, meeting space, health facility.
In 2020, Edward Waters University (EWU, formerly Edward Waters College) refinanced its existing debt with Reinvestment Fund, allowing it to lower its debt obligations and achieve more favorable cash flow. This increased the school's liquidity and freed up capital to upgrade its campus learning and living facilities.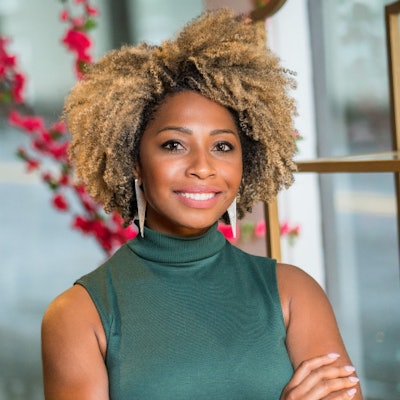 HBCUs, like all public and private post-secondary institutions, are place-based assets. Herein lies a relatively new opportunity for HBCU and wealth expansion. These institutions are often the largest employer and a primary source of art, culture, civic engagement, and sports in a region. Great off-campus housing options, shops, transportation hubs, not only support student attraction and retention, they churn local economies and improve the lives of local residents.
"This community investment strategy, including real estate development, making HBCUs the financial help for community investment seems likely to result in incremental progress," stated Dr. John Wilson, the former Morehouse president, in the chat. "Most HBCUs can neither afford nor survive an incremental approach. Only a quicker leap-frog strategy will bring the required transformation. And that will necessarily involve the upper echelon of the philanthropic community."
Wilson is right that the returns from real estate play produce smaller annual yields. However, the recognition from capital markets may open up the larger opportunities that Wilson describes. When HBCUs are valued, they can get into municipal bond markets and employ other investment strategies, widening their portfolios.
"Even from a talent acquisition lens, we know, right, that you can't hire who you haven't interviewed," said panelist Terrance Bowman, Director of Students and Grads Diversity, Early Engagements and Partnerships at Capital One, making a comparison for HBCUs in general. "And so similarly when you think about opening up capital markets to provide equitable access to [capital], including debt capital, it's truly going to help sustain our HBCUs." Limiting access to financial markets for HBCUs is akin to not interviewing students for career opportunities. Not investing in community development projects is to cut off additional revenue sources.
The Brookings report issues a call to action for future investment in HBCUs. Want to support HBCUs, but don't know where to start? Read the report. Financial institutions must take the lead in building trust with HBCUs, recognizing that banks have a long, sordid history of not valuing HBCU assets. Relatedly, financial institutions must value HBCU's social and knowledge capital and translate that into collateral. HBCUs should rally behind a shared set of goals and strategies to maximize investments and collective strength. HBCUs can combine balance sheets so financial institutions can lend to a pool of institutions rather than an individual school. When they are resourced, HBCUs can then develop revenue support for students from external projects and development.
HBCUs are treated like Black people. If Black lives are to matter, so too will the postsecondary institutions we attend. Extending capital is the most expedient and effective way financial institutions can show Black lives and HBCUs matter.
Dr. Andre M. Perry is Senior Fellow at the Brookings Institution and author of Know Your Price: Valuing Black Lives and Property in America's Black Cities.
Yonina Gray is the Director of External Relations at the Reinvestment Fund