University of Florida (UF) has a particularly troubling history of sexism and racial exclusion. In 1905, the Florida legislature adopted the Buckman Act to ensure that UF "shall admit no person other than white male students"—long after other state flagships were admitting women. In 1949, UF's law school refused to admit Virgil Hawkins, a Black man, despite several U.S. Supreme Court decisions by this time paving the way for the desegregation of graduate and professional education. Even after the Supreme Court overturned "separate but equal" education in Brown v. Board of Education, Florida continued to insist Hawkins attend a separate law school.
Over nine-years, Hawkins took his case before the Florida Supreme Court five times and the U.S. Supreme Court four times. UF and Florida courts ignored, then flat-out violated, Supreme Court rulings ordering the campus to admit Hawkins. During 1956, the state's Governor vowed that Florida was "just as determined as any Southern state to maintain segregation." It was 1958 before UF admitted a Black law student (not Hawkins). The first Black graduate of UF came from the law school in 1962, and the first Black UF student to earn a baccalaureate degree graduated in 1965.
Fast forward to today. Florida uses a financial aid scheme that disproportionately directs money to white students. Around 21% of the school-aged population is Black, but only about 6% of students who receive "Bright Futures" scholarships are Black. The legacies of exclusion persist, and progress cannot be made without acknowledging the troubled history of the institution. To ignore the sins of the past—and prevent current activism—Florida lawmakers have sought to outlaw Florida's students and professors from talking about how legacies of racism and sexism continue to impact society.
Last week, the governing board for Florida's public colleges and universities, defended the state's "Stop WOKE Act," which bans critical race theory and similar perspectives from classrooms. The board contended that Florida's faculty do not have First Amendment rights to speak and that Florida's students do not have First Amendment rights to learn. The board rejected the idea that a public university should be a "marketplace of ideas." Instead, it argued that curriculum in public universities should be set "in accordance with the strictures and guidance of the State's elected officials." That any classroom instruction "is government speech."
The board, looked to turn First Amendment precedent on its head when it comes to student and faculty speech in higher education. The board argued that Florida can exclude ideas from the classroom simply because it offends elected officials like the Florida governor. Perhaps most disturbingly, the board relied on several Supreme Court rulings focused on how K-12 administrators can control student speech. In essence, the board argued that states should control higher education, just as they control K-12 schools. After years of financial investment, hiring world-class faculty, and recruiting talented students, so UF would be ranked as one of the top public universities in the country, UF's board believes the next step is to run the university like an elementary school. The state has already limited learning about racism and sexism in primary and secondary schools. Banning critical perspectives from higher education will ensure that Florida's children can move from preschool to graduate degrees without ever learning anything that contradicts a state-sanctioned version of history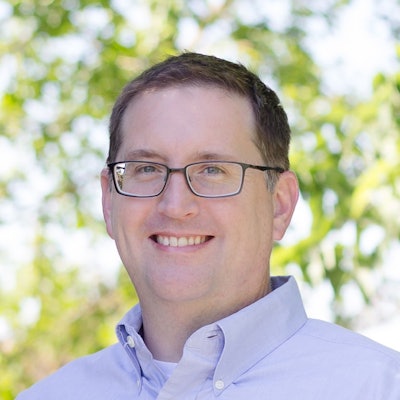 . 
The board's argument violates professors' First Amendment rights, as well as UF's institutional policy on "Academic Affairs; Academic Freedom and Responsibility." The board, made up of political donors to the current Governor, argued that university curriculum should be set by the state and its elected officials, in direct contrast to the policy delivered to faculty. UF policy acknowledges professors "must have freedom in the classroom in discussing academic subjects [and] selecting instructional materials." Further, "the faculty and student body must be free to cultivate a spirit of inquiry and scholarly criticism and to examine ideas in an atmosphere of freedom."
Historically, UF policy has recognized that both instructors and students require—and benefit from—academic freedom: "The university student must likewise have the opportunity to study a full spectrum of ideas, opinions, and beliefs, so that the student may acquire maturity for analysis and judgment." We argue that the governing board's recent position that the state and its elected officials should control the curriculum limits students' First Amendment rights to learn and discuss. By treating students as children in primary schools, rather than adults enrolled in a university, UF students will pay the high cost of a college education and not learn as much as their peers in states like California, Illinois, and New York. How can UF students receive a world-class education when the curriculum is so parochial?
UF does not stand alone. We, along with Dr. Vanessa Miller, recently completed a study that showed that legislators in a majority of states around the country have introduced legislation to ban CRT and similarly "divisive concepts" from being taught in higher education. At present, 8 states have adopted anti-CRT legislation. In two more states, elected officials sought to limit CRT without going through their respective legislatures.
Politicians have historically used claims of 'state rights' to repress individual rights. When courts consider citizen challenges to state efforts to control speech and curricula, they should consider the long, troubled histories underpinning arguments for state rights. The desire of a few men to control a curriculum cannot outweigh the First Amendment rights of students to learn and discuss in public universities.
Dr. Frank Fernandez is an assistant professor of higher education at University of Florida
Dr. Neal Hutchens is a professor in the Department of Educational Policy Studies & Evaluation at University of Kentucky.