What would happen if you gave yourself a chance to live out your purpose? When we allow external labels to restrict us, or we put ourselves in a box we are taking away that chance. The feeling of being confined to a certain title, role, or position is an issue that is often and chatted about behind closed doors but rarely addressed out in the open. This is not about being unappreciative for the role that you may have for it is true that a person can flourish in a position that is assigned to them by others. It can also be true that the role that someone has for you may not be the role best suited for your bigger purpose.
I lead off with my own example of why I freely admit that I despise organizational and occupational titles being applied to me. I only list one when I absolutely must. There is something within me that resents the notion of putting my ability into the confines of a singular position.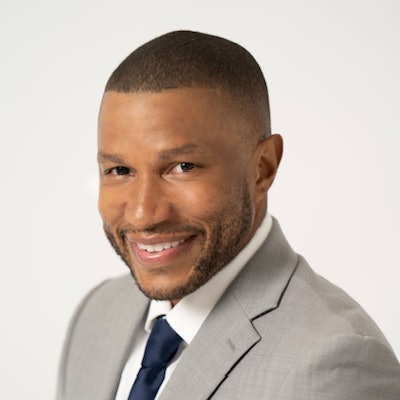 This goes back to my basketball recruitment and experience during my high school and college career. I felt like the position that I was listed as was weaponized against me and used to limit where I could go. Because I could shoot the ball exceptional well and it was the strongest part of my game, I was listed as a "shooting guard" or a "2 guard".
The problem with that was the assumptions that came along with the position classification. It is often assumed that shooting guards don't have the ball handling ability or skillset to also play point guard. The categorization came with marginalization and limitation.
I was boxed in based on being categorized as a shooting guard. It was assumed that shooting guards who play at the higher levels of college basketball must be a certain height. This was problematic for me because I was the height of a college basketball "point guard" at 6'1 so a lot of programs automatically disqualified me based on my position classification regardless of my ability or production.
In such, my elite three-point shooting ability became both a gift and a curse. It created opportunities for me to continue my education and playing career, but the label of being a "shooter" limited where I could go and what position I played on the floor.
For the survival of my athletic scholarship, I acquiesced to the shooting guard label and suppressed my ball handling ability and point guard skills. I resigned myself to being a three-point specialist which ultimately kept me on the court and got me two athletic scholarships to two different institutions.
Looking back though, playing basketball in this limited context was not an enjoyable experience. The game became purely like a job and by the time I reached my senior season my passion for the game was almost gone.
To this day I try to use no title at all other than my name or a very vague broader one that is not easily limited. I understand that I must control the power of my own definition as much as I can because those who define you can confine you and then push you to the margins.
Labels can equal limitations if the person being labeled comes into agreement with their categorization and/or those who have decision-making authority when it comes to their upward mobility come into agreement with it.
A great example of someone who exercised his agreement agency to fight off a limiting label was Lamar Jackson. Despite winning the Heisman Trophy at the University of Louisville, many of the professional experts, prognosticators, and other labelers said that he could never be a quarterback in the NFL. They labeled him as only being a running back or a wide receiver at the next level in large part because he was a great runner. It also may have been assumed that he didn't have the intelligence, the throwing accuracy, or the capacity to be able to read an NFL defense at a high level.
They said that he did not have what it takes to be a quarterback, much less a starter, much less the MVP. Jackson didn't let those people define him, but he made up in his own mind that he could be an elite quarterback and had confidence in his ability. He labeled himself as the MVP when others said that he wasn't even good enough to play and it manifested in real life a few years later.
He destroyed the boundaries that others tried to set for him and utilized tremendous self-confidence to break out of the parameters that were drawn for him. What Jackson used to fight off limiting labels in football, you can use to "unbox" yourself in other areas of life.
A primary strategy for fighting off limiting labels and boxes is to go above and beyond your assigned role and task. The ability to resist the temptation of hanging out on "Easy Street" and resolve to live a life on the "Extra Mile" is key. Living on the extra mile means dominating your lane and constantly finding ways to improve and add skillsets to your repertoire.
This can mean taking the time to learn other roles at your institution or organization, acquiring additional credentials, engaging in entrepreneurial pursuits, and doing your task at an extremely elite level. It is hard to box in or restrict true greatness.
To be clear, labels, positions, and roles are a necessary part of many bureaucratic structures from an efficiency and organizational standpoint. I am not advocating for people to not do the job that they were hired to do to the best of their ability. The unboxing process can entail utilizing a position to give further authorization to advance a mission that is in alignment with your larger calling or purpose.
You can operate in your gift and move forward in your mission even in the context of an assigned position. Position power, whatever it is, can be used to facilitate meaningful progress. You can define a position. A position doesn't have to define you. Take the limits off your goals. If someone limits how you think, they can limit where you go.
Dr. Marcus Bright is a scholar and social impact facilitator.