It's normal.
That's what most current and former athletes thought about Angel Reese waving her hand in front of her face and signaling towards a ring on her hand. The non-verbal form of trash-talking or trolling is familiar to contact sports like basketball. So why is Reese, in particular, being ostracized for normative behavior? Given the negative attention towards Reese and other Black women in sports, two things come to mind: race and gender.
On January 19, Reese blocked a drive from a University of Arkansas player while holding one shoe. In her competitive mindset, Reese delivered "a look" after the block that earned her a technical foul. Commentary after that game critiqued Reese's response, to which she tweeted, "'I'm too hood.' 'I'm too ghetto.' I don't fit the narrative, and I'M OK WITH THAT. I'm from Baltimore, where you hoop outside & talk trash. "If it were a boy, you all wouldn't be saying nun at all. Let's normalize women showing passion for the game instead of it being 'embarrassing." Reese clearly articulated her understanding of the cultural and gendered critiques she faced for being consistent in who she is as an athlete reared and socialized in a majority Black, urban environment where trash-talking and communication with your opponents during the game is accepted and expected.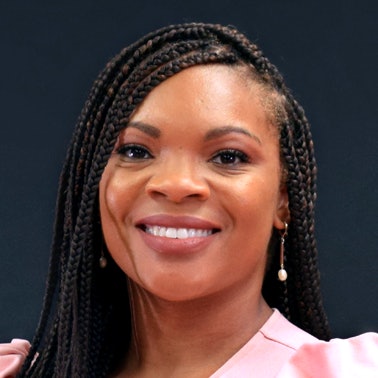 The racial, cultural, and gendered experiences that Reese illuminated back in January and again following winning the NCAA Women's Basketball National Championship challenge pseudo-boundaries regarding character and sportsmanship within women's sports. Reese is not the only basketball player who has faced backlash for trash talk within women's sports. Before the 2021 Prefontaine Classic, Sha'Carri Richardson posted an Instagram video mouthing Nicki Minaj's voice and saying, "It's game time, bitches." She told reporters, "Talk all the shit you want 'cause I'm here to stay. I'm not done. I'm the sixth-fastest woman in this game ever, and can't nobody ever take that from me."
Yes, Richardson faced much backlash from her commentary and the now-deleted Instagram post, but the impact is the same. When Black women are confident in themselves and articulate it in a way unacceptable to gendered decorum standards, they are shunned and told to focus solely on their performance.
The now-viral clip of Caitlin Clark gesturing similar hand waving demonstrates that trash talk is universal. However, the interpretation and who is allowed to do it seem problematic. None of this is new. Athletes trash talk. Larry Bird, too, was known for verbally challenging his opponents. It is the norm in boxing, where press conferences are created to generate hype before matches. Chris Paul, LeBron James, Draymond Green, Kobe Bryant, Michael Jordan, and many others have participated in trash-talking throughout their careers. It's often featured in postgame commentary by analysts and writers as "taunting" and "improvisational brilliance." It's not for everyone, and not all can do it well. Yet, when a Baltimore native, known for playing with her whole body - her words included - trash talks, descriptions of Reese are antagonistic, questioning her character and sportsmanship.
The "thing" about Reese; she clearly loves herself unapologetically and is not easily rattled; she uses her power to go above the verbal attacks she receives and puts people in their place. Her level of self-love from a Black woman confounds and enrages many people. How dare Black women speak truth to power and love themselves? How dare they not follow the unspoken rule–shut up and play—those "rules" change when Black women are involved in any form of resistance. Black women are pathologized and vilified when enacting the very talk, speech, and actions that are normative parts of the culture that they invented. When Black women participate in trash talk, they are immediately scripted as character issues; it's unsportsmanlike behavior, aggression, and disrespect; essentially, the behavior is unacceptable. And, while trash talk is not new, neither is the misinterpretation of how Black women are supposed to act.
Over 150 years have passed since Sojourner Truth delivered "Ain't I Woman," She demanded respect for Black women and challenged how they are treated historically. Her speech illuminated how Blackness is not considered in the all-white narrative of womanhood. Yet, in the last week, social media platforms and more traditional national media outlets have been clear about how Black women participating in sports should act and how they should be treated.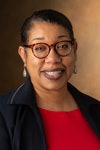 Clarity anyone? What has become normative behavior and response in sports, i.e., "trash talk" for white women, is unacceptable behavior for Black women? One only has to look at the commentary sections from any social or national media platform to come to the same conclusions. We even expect to see similar bifurcated commentary after this piece is published.
To be clear, the media has some responsibility in setting the tone. National news writers have helped to script how Black women athletes are supposed to "act." News that leads to vilifying and ostracizing Black athletes while lauding and glorifying white athletes for identical behavior creates a master narrative about how one is supposed to "act" and how those actions are interpreted. Quite frankly, it is irresponsible press. What we see and witness in 2023 poses Truth's 1851 question all over again. Who is considered to be a woman in sports? Guess who is a "stud," a clap-back queen, the best player ever, has a great attitude, and knows when trash talk is appropriate? On the other hand, guess who is ghetto, ignorant, classless, and exhibits uncontrollable behavior? Guess who is left asking and questioning who gets to define womanhood?
Black women athletes are often compared to and sometimes forced to assimilate into a construction of womanhood that does not consider the influential capacities of their Blackness. Even more telling, the master narrative of womanhood does not consider the cultural influence of Blackness within sports, specifically in sports where Black athletes are overrepresented. For example, Black women represent 44% of Division I basketball players. However, they only represent 7% of all Division I sports. That level of overrepresentation brings about cultural influences from cities, regions, AAU teams, or other socialization factors. Subcultures within sports are only sometimes accepted by those unfamiliar with or unexposed to them. However, culture is influential and appropriated; this includes language, euphemisms, mannerisms, speech, and, quite frankly, style of play.
Reese visibly stands out not only because of her competitive commentary but also because she embraces and maximizes all of the attention that she receives in the media. We cannot recall when someone rocked a lace front while holding one shoe and blocking a layup in another. Reese is comfortable with who she is and in her skin–no comfortability in the complicity of whiteness for her! Her standards exude Black women and self-confidence. She does not change to fit particular beauty standards not designed with Black women in mind. While we often witness the performance of hyper-femininity–a coping style that draws attention to femininity to avoid negative stereotyping, Reese unapologetically resists.
The self-named 'Bayou Barbie's femininity is equally present in the competitive banter she uses and, in her acceptance, and congratulatory speeches. Still, some people are confused. Some want to accept her femininity while rejecting her competitive nature because THEY have socially constructed her and other Black women and how they present with narration that includes "hood," "ghetto," and too masculine [See Ferguson & Satterfield Black women athletes and the performance of hyper femininity].
So, what are we to do besides have good armchair conversations? First, we must expect more individuals and groups to appear unapologetically within and external to sports. This means all those folks who write about athletics, women in sports, the Black athlete, and those who love the Black athlete and cheer for the Black athlete must be "at the ready"--all of the time. Folks need education through all platforms. Get to schooling! Second, we all have to do the proverbial better; we cannot consume the labor of Black female athletes and celebrate their talent while rejecting or ignoring them as people. Third, folks must speak up against the false and pathological narratives created freely about Black women. Those narratives only create double standards about what women can and cannot do–and, importantly, which women are allowed to do what. As noted in other writings, Black women living at the intersections of racism and sexism are anxiety-laden and stressed. While we claim and have been directed to become ten times better, this superpower narrative, creates a different "normal" that is impossible to keep up with for any length of time.
Dr. Tomika L. Ferguson Is an Assistant Professor of Educational leadership and Assistant Dean of Student Affairs And Inclusive Excellence.

Dr. Robin Hughes is Dean of the School of Education, Health and Human Behavior and professor of Educational Leadership|College Student Personnel at Southern Illinois University Edwardsville.