The news of Temple University Acting President JoAnne Epps' death on Tuesday, September 19 sent shockwaves across the nation.
She was attending a memorial service at Temple for Charles L. Blockson, the legendary Black historian, author, and bibliophile who served as curator of the university's Blockson Afro-American Collection when she collapsed on stage.
Epps, 72, was taken to Temple University Hospital, where she was pronounced dead.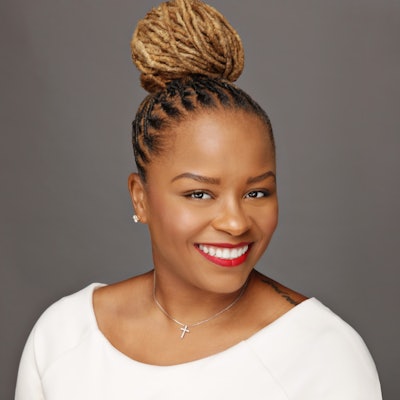 Obviously, no one felt and feels this loss more keenly than Epps' family, friends, and close colleagues. However, as Black women in academia, many of us, otherwise strangers to her, felt it too.
As a beloved member of the Temple faculty for more than three decades, Epps spent more than half of that time in various leadership roles. From serving as dean of the Beasley School of Law to executive vice president and provost, Epps had long demonstrated her dedication to the university before assuming the role of acting president in April following the resignation of Dr. Jason Wingard.
It is important to note that, despite the presumed or actual shortcomings of his two-year presidential stint, Wingard was, in 2021, Temple's first Black president since its founding in 1884.
As a successor, Epps, who was planning to retire before being asked to step in, was not just an ideal candidate; she was, in all the ways that matter and many of the ways that should not, an ideal clean-up woman. She had the know-how, the cultural competency, and the community buy-in to address the campus' multitudinous challenges.
At the time of her appointment, board Chair Mitchell Morgan, invoking Epps' lifelong commitment to Temple and the greater Philadelphia community, said, "There is no one more qualified than JoAnne to assume the role of acting president during this critical moment for our university."
Epps herself remarked that it was an honor and privilege to serve as acting president of the institution that "I love so much, that has been such an important part of my life, and always will be."
She couldn't have possibly known then just how prophetic this would be.
Quickly, carefully, and almost lovingly, Epps was hoisted into the arms of a Black uniformed campus officer off the stage and out of sight, presumably soon after, into an ambulance.
The people who remained gathered said a short prayer. And the program went on as planned.
Even without knowledge of the impossibility of Epps' recovery because of the certainty of death, the decision to have the event go on as planned reflects the inhumanity Black women face all too often in the academic industrial complex.
The following day, a crowd gathered at Temple University's Bell Tower for a noon vigil. Funeral plans are pending.
Just two days later, on September 22, in Gallatin, Tennessee, Volunteer State Community College announced that Orinthia T. Montague, 56, a Black woman who served as the school's president since September 2021, had also died.
A Kingston, Jamaica native who was the youngest of six siblings, "Dr. O" had previously served as the fourth president of Tompkins Cortland Community College for four years in Dryden, New York, according to her obituary.
The pain of their deaths is not unlike the experiences Black women in academia have long endured. The 2019 death of itinerant adjunct professor Thea Hunter, once a promising Columbia University student, demonstrated just how disposable Black women can be on this landscape.
More than half a century earlier, in May 1955, Bethune-Cookman University founder Mary McLeod Bethune was found dead on the floor just steps away from the front door, alone in her own home. Yet, many biographies read that she died peacefully, as though she passed away in her sleep or surrounded by loved ones.
Many can be added to the list of those who died in campus offices or while sitting in their cars on campus parking lots.
We gotta stop glorifying the tragedies of Black women's deaths while they were in service because they were in service to us.
Today, some may attribute indifference to loss to the pandemic and its countless death toll. And yes, we have, in many ways, made ourselves seemingly numb to the passing of even the people we love and who love us in order to continue with life as "normal."
But let us be clear: the treatment of the crisis of this sacrificial Black woman, the sacrifice of Epps, on this day, was less than the best of us.
It is also wrong if we behave similarly in times of crisis in other places or other people. We diminish ourselves and each other when we have little to no meaningful respect for the preciousness of human life, especially when that life is in service to us all.
And please, don't tell me that having the program go on is what Epps would have wanted.
Zora Neale Hurston taught us long ago, "If you are silent about your pain, they'll kill you and say you enjoyed it." Far too many of us bear the scars of related traumas; but this past week, two of our own died while their heads bore the heavy burdens of presidential service.
We should ask, "to what end?"
Normalizing death in service to capitalist ivory towers - and ebony towers, too - is among the very worst of us.
Like so many other Black women in colleges and universities, JoAnne Epps, the Black women before her time and of her time deserve better in life, and much more in death.
So, too, do the Black women to come.
Dr. Crystal A. deGregory is the director of the Mary McLeod Bethune Center for the Study of Women and Girls at Bethune-Cookman University in Daytona Beach, Florida. Her forthcoming book "Greatest Good: Nashville's Black Colleges, Their Students, and the Fight for Freedom, Justice, and Equality" is under contract with Vanderbilt University Press.