Every Fall, school buses are once again a part of our morning commutes. Less obvious are the parents joining in the back-to-school rite of passage alongside their children.
Several decades ago, I witnessed this with my Aunt Bobbie, who enrolled in college while her kids were in grade school. In addition to being a college student, she was a wife, mother of three, executive assistant, and an involved auntie. On school nights, she and her kids (with me, too, sometimes) would gather around the kitchen table to do homework.
Throughout September, National Student Parent Month, we celebrated the accomplishments of student parents and the efforts of those colleges, universities, and organizations that faithfully serve. To ensure these parents succeed, we should highlight year-round the practices and policies that support their needs, including access to childcare, family-friendly campuses, and flexible course schedules.
But to truly put student parents and their families on the path toward financial security and economic mobility, the quality of the college they attend and the value of the programs or majors offered are critically important. Students achieve value from college when they are better off for having attended. They attain quality and affordable credentials, avoid unsustainable debt, earn a living wage when they enter the workforce, and are able to contribute to the wellbeing of their communities.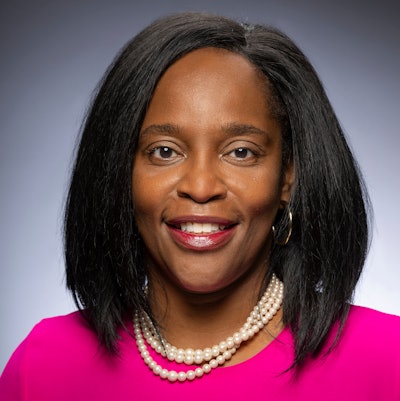 While ensuring that every school and program confers value is essential, we know that student parents are more likely to attend for-profit colleges, where outcomes are dubious at best. Compared to other institutions with similar programs or majors, the debt and default rates are higher and the workforce outcomes are worse.
Lawsuits and analyses highlight predatory for-profit college practices and the targeting of vulnerable students, including parents. Twenty percent of undergraduate student parents attend for-profit schools compared with 5 percent of those without dependent children. Almost one-third of Black student parents attend for-profit schools compared with 9 percent of Black students without children.
Regardless of student characteristics such as gender, race, income, and academic ability, research shows that high-value colleges effectively contribute to students' ability to complete a degree or credential and prepares them for the workforce and civic responsibilities.
In the 1980s – a working mom attending college, like my aunt, was an anomaly. Today, student parents represent a sizable and growing population, with one in five college students having children. More than 25 percent of student parents enter college when they are 24 or older, compared with less than 6 percent of peers without children. More than half are enrolled part time, and most work full time while enrolled.
While there are student parents who achieve their goals, those successes often come despite serious roadblocks, which grew considerably during the COVID-19 pandemic. Many experienced emotional stress and financial insecurity – most reported they would struggle to come up with $500. And these setbacks are compounded when student parents attend low-value schools and programs. They are 10 times less likely than other undergraduates to leave college with a bachelor's degree.
Strengthening opportunities for student parents to access high-value schools and degrees is a leading factor in their success. Such opportunities were available to my Aunt Bobbie, but a lot has changed in the three decades since she graduated. For too many student parents, the balancing act simply does not pay off.
My aunt's success in college was a family affair. We all felt pride when she graduated – walking across the stage with a degree in hand. This has to be the reality for even more students and families. To achieve that goal, we must support public policies that assist student parents both inside and outside of the classroom and hold schools accountable for ensuring value. Students should never be left worse off than if they had never signed up for a training program or gone to college.
Dr. Michelle Asha Cooper is vice president of public policy for Lumina Foundation, an independent, private foundation in Indianapolis committed to making opportunities for learning beyond high school available to all.