It's more than a month late but it's done.
Last week, Harvard President Dr. Claudine Gay put together an email to her alumni community and to the world to make sure everyone knows where Harvard stands on antisemitism.
It's against it. And now it has a plan.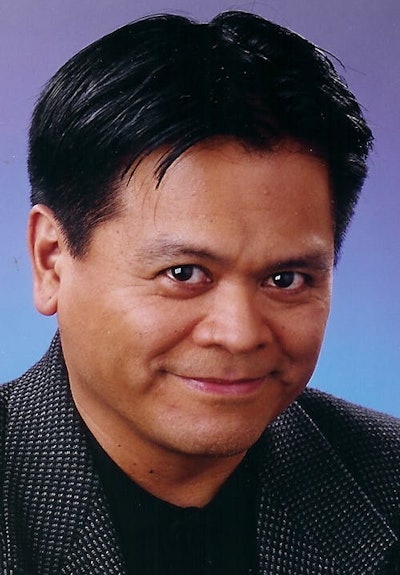 "As President, I affirm our commitment to protecting all members of our community from harassment and marginalization, and our commitment to meeting antisemitism head-on, with the determination it demands," Gay wrote in an email to alumni last Thursday (Nov. 9). "Let me reiterate what I and other Harvard leaders have said previously: Antisemitism has no place at Harvard."
Blunt times call for blunt responses. Just sooner than later.
Gay's problem? She let students beat her to the punch after Oct.7.
When the Hamas attack on Israel first happened, Harvard was like the IDF, asleep on the watch. Instead of a strong condemnation of the attack from the world's leading university, some pro-Palestinian student groups quickly released a reaction statement that essentially blamed Israel for what was happening.
That caused right-wing groups to get nasty and respond by doxing the students who made the statements which caused a temporary closure of Harvard Yard.
I happened to be on campus that day. The security guards I talked to didn't even know what the closure was for. I was attending an alumni weekend event for Asian Americans, and most people were happy to just not talk about the major news of the day.
Turning a blind eye momentarily could be seen as a matter of prudence for an individual. But for an institution like Harvard?
It wasn't until Lawrence Summers, a former president of Harvard, as well as a former Obama cabinet member weighed in on X, formerly known as Twitter, that one realized this was going to be like anything else involving the Middle East. It wasn't going away.
Summers criticized the school for not taking the lead and being eclipsed by the student groups. By then, key high donors who were also pro-Israel began saying publicly they were ending massive donations to Harvard. Additionally , more than a 1,000 alumni last week gave notice they were pulling funds.
To her credit, Gay did respond a few days after the attacks happened, and even met with the campus Hillel group, but the delay was still a missed opportunity to lead.
Last week's email was more like an "In Case You Missed It" note, letting alumni know that on Oct. 27 Gay did announce she was assembling a diverse Antisemitism Advisory Group including faculty, alumni, students, and leaders of Harvard's Jewish community, to develop a "robust strategy" for confronting antisemitism.
It includes how to make sure incidents can be reported on an anonymous hotline, and how the university police will monitor any threats 24/7.
There's also support sessions through the Office for Equity, Diveristy, Inclusion and Belonignin in collaboration with the Harvard Hillel and Counseling and Mental Health Services.
But the key thing will be education, from how antisemitism shows up on campus to how it's been a part of Harvard's past. The goal is to help people understand "the roots of certain rhetoric" recently heard on campus.
Add a lot more global history, and you have what sounds a bit like an old-fashioned 1960s teach-in.
Teach-ins would be more valuable than the kind of protests we've seen that can quickly get ugly and violent. Harvard's approach seeks to balance combatting antisemitism with fostering free expression and assembly.
"We are at our strongest when we commit to open inquiry and freedom of expression as foundational values of our academic community," Gay said in her email. "At the same time, our community must understand that phrases such as "from the river to the sea" bear specific historical meanings that to a great many people imply the eradication of Jews from Israel and engender both pain and existential fears without our Jewish community. I condemn this phrase and any similarly hurtful phrases."
Gay was unequivocal about hate rhetoric, but she's willing to hear feedback and get suggestions by email: [email protected].
Harvard's playing catch-up. But now it has a plan.
Emil Guillermo is a journalist and commentator and a former adjunct professor. You can reach him at www.amok.com