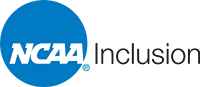 FOR IMMEDIATE RELEASE
Contact: Ralph Newell
Phone: 703.385.2419
Email: Ralph@DiverseEducation.com
FAIRFAX, Va. — Diverse: Issues In Higher Education magazine is pleased to announce the 2020 Arthur Ashe Jr. Male and Female Athlete of the Year.
2020 Male Winner: Rodrigo Blankenship, University of Georgia, Football
Uriel Garcia, University of Houston-Victoria, Soccer, 1st Runner Up
Aaron Boyd, Virginia Tech, Swimming & Diving, 2nd Runner Up
Dontelius Ross, Jackson State University, Basketball, 3rd Runner Up
2020 Female Winner: Raena Eldridge, Texas A&M University, Swimming
Erica Ogwumike, Rice University, Basketball, 1st Runner Up
Aashaka Desai, University of Delaware, Golf, 2nd Runner Up
Chanel Thomas, University of Mississippi, Soccer, 3rd Runner Up
As the name denotes, the annual Ashe edition is part of the magazine's quarter-century legacy of recognizing young, outstanding minority men and women who have distinguished themselves in their academic and athletic pursuits.
In addition to their athletic ability, students named 2020 Arthur Ashe Jr. Sports Scholars must maintain a cumulative grade-point average of at least 3.5, be at least a sophomore academically and be active on their campuses or in their communities.
Of the nearly 1,000 scholar athletes nominated, Diverse: Issues In Higher Education has named Blankenship and Eldridge its 2020 Arthur Ashe, Jr. Male and Female Sports Scholars of the Year for best exemplifying the standards of scholarship, athleticism and humanitarianism.
Blankenship, recognized in 2019 as the nation's most outstanding kicker, is a redshirt senior place kicker for the University of Georgia Bulldogs. During his college career, he kicked the longest field goal in Rose Bowl history. And, in addition to maintaining a 3.65 GPA, he has received countless awards for his ability to combine community service with athletic and academic achievement.
Eldridge, currently a senior, is team captain of Women's Swimming and Diving at Texas A&M University. Swimming on winning teams in the 400 Freestyle Relay and 400 Medley Relay, she helped A&M win the team title at the 2017 U.S. Open Championships. In addition to maintaining a 3.98 GPA in Genetics & Animal Science, she is a lab research leader and co-founder and CFO of SPLASH, Inc. — a free swim lesson program for underprivileged children.
Both athletes balance community service and the rigors of top-tier NCAA intercollegiate play with academic achievement at the highest level — they will be profiled in the May 28, 2020 edition of Diverse.
The 2020 Arthur Ashe, Jr. Awards Ceremony will be a live virtual event on May 28, 2020 from 1:00 PM to 2:00 PM EST. Please click here for login instructions.
Diverse: Issues In Higher Education is the nation's only news magazine dedicated exclusively to diversity issues in higher education. Visit www.DiverseEducation.com/Ashe for more info.