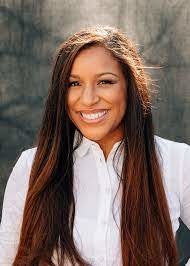 Nearly a quarter of today's college students are parenting, yet advocates, experts, and student parents themselves say that this population is often overlooked with grave consequences.
Among student parents of color in particular, especially Black fathers, the pandemic has brought higher rates of basic needs insecurity, according to a new brief from The Hope Center for College, Community, and Justice.
"I think anyone who works directly with parenting college students will likely not be surprised by the findings," said Nicole Lynn Lewis, founder and CEO of Generation Hope, a nonprofit focused on supporting teen parents in college. "It's what we see every single day. At Generation Hope, about 90% of the students in our program are students of color. Every single day, we're helping them juggle parenting, going to college, and all of the challenges with being students of color in a higher education system not designed for them."
The Hope Center is an independent research center at Temple University that focuses on higher education equity and access issues. Titled "Parenting While In College: Racial Disparities in Basic Needs Insecurity During the Pandemic," the Center's brief draws on its nationwide survey of college students from fall 2020. About 32,560 student parents completed the survey, reporting their own lived experiences with basic needs insecurity (BNI). BNI in the brief includes students who endured food insecurity, housing insecurity, or homelessness within the last year.
The Center disaggregated students' self-reported survey data by race and ethnicity, gender, and cohabitation status. Among the findings were that Asian, Black, and Latinx parenting students suffer "extremely high" rates of basic needs insecurity that lead to harmful effects on their young children (i.e. children who are less than six years old). The researchers also found that nearly all single Black and Latinx students with young children experience BNI.
"While the findings are not surprising, it's great to see the data," said Lewis, a former teen mother who put herself through college. "Because what we're often faced with is, how do you convince people that there's a real crisis here? A lot of the time, the data is what moves people. I wish it didn't require the data, that students' stories themselves would move people. But that's not enough. So, I think it's important to see the Hope Center put numbers behind the realities we see every day."
Ali Caccavella, senior learning specialist for the Hope Center and one of the brief's authors, stressed that when student parents are better supported, their children benefit as well, creating multigenerational change. But she added that policymakers and higher education leaders need to hear the voices of parenting students in addition to pay attention to data.
"We need to talk to student parents about what their experiences are because there are so many compounding, competing obstacles that a parenting student faces in any given moment," said Caccavella. "Parenting students are really the experts we need to bring to the table in finding the solutions that will be best for their success."
Caccavella pointed out that one of the big, first steps that can be taken to better meet the needs of student parents is simply acknowledging that parenting students are on campus. 
"If we're going to be able to really target resources where they are needed to recover in this moment, we need to first count and understand this constituency," she said. "And we need to be disaggregating the data on who these students are based on their intersectional identities, then targeting outreach as well as programs to them."
Lewis added that higher education is now trying to figure out how to reclaim students who stopped out of college during the pandemic or decided not to enroll altogether. Particularly for students of color and low-income students, college enrollment rates in the pandemic have dropped. Lewis noted as well that research shows student parents are more likely to stop out of college.
"So, we know this population of student parents is at risk," she said. "What I'm hoping people take away from these findings is that if we're not prioritizing student parents in these efforts to reclaim students, then we're not going to see gains in enrollment because we're missing such a huge piece of the puzzle."
The Center's brief additionally noted that Black fathers are struggling significantly yet not getting enough attention or support. Lewis said that this finding is part of a larger, troubling trend in higher education that needs to be addressed.
"The blood has been in the water for a long time," said Lewis, who is also a National Advisory Board member of the Hope Center. "We know that Black males in higher education are a neglected population. They have the lowest college completion rate of any student across the country, whether they are parenting or not. This is a big wakeup call for all of us working in higher education that we have to do more for our Black men, and particularly for those juggling fatherhood."
If campuses are not thinking about the unique, intersectional needs of Black fathers, for instance, Lewis argued that "you're not going to get the students back in those classrooms."
Rebecca Kelliher can be reached at rkelliher@diverseeducation.com.