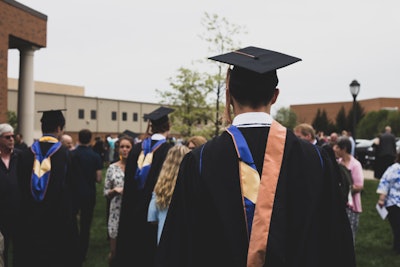 The latest data for fall 2022 enrollment shows the declines characteristic of the pandemic have begun to level off, but overall postsecondary enrollment is still on the decline, dropping by 1.1% since last fall.
These are the latest numbers from 62% of institutions that report to the National Student Clearinghouse, an educational nonprofit organization which collects data and offers insights from 97% of all postsecondary institutions in the U.S.
"Undergraduate enrollments are still falling this term, but the rate of decline is lower than it's been after two straight years of historically large losses in student enrollment," said Dr. Doug Shapiro, vice president of research and executive director of the research center at the Clearinghouse. "It's particularly troubling that numbers are not climbing back at this point, particularly among freshmen."
While freshman enrollment at four-year institutions (public, private, profit and non-profit) dropped by 1.5%, community college freshman enrollment increased by .9%. The steepest drops in enrollment were seen at private for-profit institutions (-2.5%) and public four-year universities (-1.6%). But community college enrollment only dropped by .4%, an encouraging number compared to its previous enrollment losses, losing 20% of their enrollment between spring 2020 and spring 2022.
Shapiro said these data, coupled with a 2.5% increase in undergraduate credential courses, suggests that potential students are still questioning the affordability of higher education.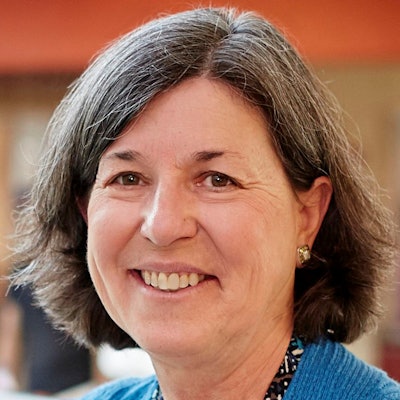 The report also shows a continued decrease in students of color. Although white student enrollment decreased the most this fall, Black student enrollment fell by 1.6%, bringing their total drop since the pandemic to just under 7%. The only two racial groups to experience growth were students who identified as "other," and Latinx students, whose 1.2% enrollment growth is likely due to the increasing number of Latinx students graduating high school in the U.S.
Dr. Karen A. Stout, president and CEO of Achieving the Dream, an organization focused on increasing equitable education at over 300 community colleges, said the drop in enrollment for students of color re-emphasizes the work college presidents still have to do.
"We need to continue to do more to put our institutions proximate with our students, to make sure we've developed culturally responsible outreach," said Stout. "There's work to be done here, and the report shows that."
But Stout also added this report offers room for optimism, particularly regarding the success of dual enrollment programs. Traditional students, aged 18 to 24, and students under 17 years old were the primary source of enrollment growth at community colleges, most likely due to the 11.5% increase in participation in dual enrollment programs at high schools.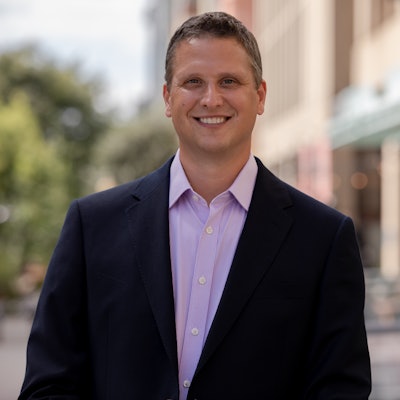 "I think it shows how important our K-12 partnerships are. But on the other hand, dual enrollment has made up a large part of growth in community colleges before the pandemic, yet we weren't always capitalizing on the matriculation opportunities," said Stout. "It sends a signal for those colleges to be even more strategic of designing dual enrollment to lead students into meaningful pathways at the community college."
Minority Serving Institutions, including Hispanic Serving Institutions, saw an overall decrease in enrollment. But Historically Black Colleges and Universities (HBCUs) bucked the trend, growing by 2.5%, including a 6.5% increase in their freshman enrollment.
"There are a lot of reasons why, as a Black high school student, HBCUs are increasingly a top option," said Jonathan Fansmith, assistant vice president of government relations at the American Council on Education (ACE), a postsecondary membership organization working to shape public policy.
"We've always known HBCUs are good schools. They do an exceptional job of elevating people up the socio-economic ladder," said Fansmith. "You see the HBCU growth against the overall decline of Black student enrollment doubly reinforces the value of those institutions—the larger way they reach those students and incentivize them to come to HBCUs."
Fansmith added that predominately white institutions have a lot of lessons to learn from HBCUs about Black student recruitment and retention.
"It's a population that higher education has struggled to serve as well as they could," said Fansmith. "Frankly, it's a wake-up call to these institutions that they need to redouble their efforts."
The increased enrollment in undergraduate certificate programs, and an increase of part-time, younger students at primarily online institutions (schools with over 90% of their courses online) suggests, experts said, many learners are increasingly open to online alternatives and cautious about taking on the cost of a full degree.
Part-time online education may offer greater flexibility for students balancing other responsibilities, like caring for dependents. Dr. Awilda Rodriguez, an associate professor in the Center for the Study of Higher and Postsecondary Education at the University of Michigan, said that calculating college affordability versus time away from the workforce or family has always been a part of the equation for working-class families.
"For many, college is a luxury, and having to take care of your family and provide financial stability is at the fore," said Rodriguez. "It's going to be a slow climb out [from the pandemic.] We're still in the throes of it ourselves. And for some communities, they were really deeply affected, financially and personally."
Fansmith said that the latest enrollment data seems like a return to pre-pandemic trends, particularly during a strong job-market, where students who graduate high school will see an opportunity to enter the workforce and earn a living wage. These missing students worry Rodriguez, who said this new enrollment data is helpful to understand who is showing up to postsecondary education, but less effective in knowing what potential students have been left behind.
Liann Herder can be reached at lherder@diverseeducation.com.