After years of steady increases, internationalization at colleges and universities slipped backwards during the COVID-19 pandemic, according to a new report released Thursday by the American Council on Education (ACE). The report found that although 47% of institutions saw accelerating internationalization between 2017 and the start of the pandemic, only 21% described acceleration between 2020 and 2021. The percentage of institutions self-reporting a "high" level of internationalization dropped 15 points, to only 11%. Institutions reporting a "moderate" level of internationalization dropped nine points, to 29%.

The report was based on a survey of 903 institutions of higher education and is conducted every five years.

Internationalization means far more than study abroad programs and foreign exchange students. ACE defines it as a university's integration of policies, programs, initiatives, and people to become globally oriented and internationally connected. This includes partnerships with overseas institutions, faculty with international background and expertise, and curriculum. Internationalization is designed to encourage collaborations between institutions across borders to solve global challenges and to prepare students for a globally connected world—opportunities that were missed during the pandemic.

The most immediately impacted forms of internationalization were those involving student mobility, according to Dr. Maria Claudia Soler, senior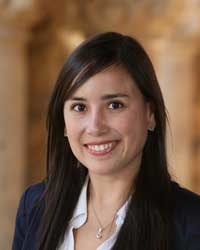 research analyst at ACE and lead author of the report. At Rutgers University in New Jersey, Dr. Rick Garfunkel, vice president for global affairs, had to bring back several hundred students who were studying overseas, including 40 in China.

"[It was] not easy," he said. "Some of them wanted to stay."

Meanwhile, as campuses emptied, international students had to remain.

"They couldn't go home," said Garfunkel. "That required massive challenges."

Although the pandemic limited mobility, the report found that universities adapted. For the fall of 2020, Rutgers had admitted 400 Chinese students who were not able to come to the U.S. Relying on partnerships with universities in China, Rutgers created quasi-satellite campuses, teaching the students in a hybrid format: half in-person with English-speaking faculty and half-online, in recitation sessions with students in America. This allowed for a level of internationalization that otherwise would not have been possible.

Technology was critical to the ways in which schools internationalized during the pandemic. 56% of undergraduate institutions reported using technology to recruit international students through events like virtual college fairs and online information sessions. This represented an increase of 16% from before the pandemic. Over one-third of institutions accelerated efforts to expand virtual exchange programs, and one-third used technology to support students studying abroad with services like virtual advising.

Technology also fueled an increase in efforts to internationalize curricula and co-curricula. Around one-third of institutions used technology to facilitate collaborative online international learning (COIL), such as course-level partnerships between students and faculty at home campuses and abroad. And virtual internships became far more common, with the percentage of institutions offering them leaping from 5 to 28%.

These changes may bring more fairness to which students get the benefits of exposure to the wider world.

"In terms of student mobility, there wasn't much equity to start with," said Dr. Philip G. Altbach, a research professor at the Center for International Higher Education at Boston College. "Most of the kids who are going overseas are not first-generation students; [they] are kids from middle class, upper-middle class backgrounds from the more prestigious colleges and universities."

Rutgers was one of the many schools that broadened access using technology.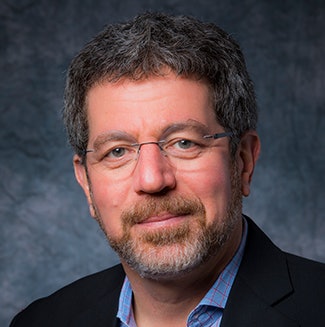 "We do virtual internships and we do virtual study abroad," said Garfunkel. "They can be done without the expenses of not only airfare but living abroad."

However, he cautioned that these programs are not fully equivalent to visiting another country in person.

"It's not quite the same experience," he said. "You still want to have students live in another culture, and feel, and smell, and taste, and be around people who are speaking other languages."

Despite the pandemic's difficulties, 66% of institutions said that they were optimistic about their internationalization efforts in the next five years and that internationalization remained a top priority.

"We see numbers recovering," said Soler.

Altbach agreed.

"Things are going back to the pre-COVID normal, more or less," he said.

But Garfunkel was less certain.

"It's a cloudy picture," he said. "The report is interesting and timely, but I don't think it tells 100% of the picture of where things are going because so many things are happening in addition to the pandemic."

He cited issues with democracy in the U.S. and abroad, global warming, and the growth of an anti-academic, anti-elite culture around the world as issues that will impact internationalization before ACE's next report is issued in 2027.

"It's hard to show the impact of each one of those one by one," he said. "That's why we have to think beyond the data and understand these issues."

Jon Edelman can be reached at JEdelman@DiverseEducation.com.