After a steep pandemic decline, the number of international students studying in the U.S. began to rebound in 2021-22, according to the Open Doors 2022 report released Monday. The total number of international students increased 4% to almost 950,000, and the number of new international students soared 80% to nearly pre-pandemic levels. Despite the increases, the number of international students studying in the U.S. is still 13% lower than the pre-pandemic high of almost 1.1 million, achieved in 2018-19.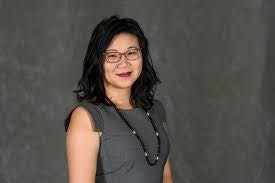 "It's a hopeful report," said Dr. Stephanie K. Kim, an associate professor of the practice and faculty director of higher education administration at Georgetown University. "This certainly shows that we could be returning close to what we had previously seen."
The report, a collaboration between the U.S. Department of State's Bureau of Educational and Cultural Affairs and the Institute of International Education (IIE), includes data from nearly 3,000 institutions. Its data include international students who studied online at U.S. universities from out of the country, although 90% of international students studied in person.
The increase in international students also had an economic impact, according to an analysis released on Monday by NAFSA: Association of International Educators. NAFSA found that international students contributed $5.5 billion to the U.S. economy in 2021-22, up 19%, and supported more than 335,000 jobs. However, these totals still fall short of pre-pandemic highs from 2018-19 by nearly $7 billion and over 100,000 jobs.
"It's good to see increases, but we still have a ways to go," said Rachel Banks, senior director of public policy & legislative strategy at NAFSA.
The report also found that the composition of the international student body has changed. Although China and India continued to account for the majority of international students (52%), the two countries appear headed in opposite directions. The total of Indian students bounced back to pre-pandemic levels (nearly 200,000), but the number from China fell by almost 10%, to roughly 290,000.
"I think it's related to a lot of the anti-Asian and specifically anti-Chinese rhetoric we've seen come out of the U.S. in the last few years," said Kim. "It started during the Trump administration [and] really ramped up during the pandemic."
Another factor may be a Trump-era proclamation that has remained in effect under President Joe Biden.
"It basically bans [many] students from China who have ties to military universities from entering as students into the US out of fears of espionage," said Kim. "That only affects a certain number of students, but I think it has this broader chilling effect."
According to Kim, the restriction is unnecessary.
"There has been research done around that and so far, that belief has been debunked," she said.
The decrease in Chinese students could have a long-term impact, however.
"It could potentially affect the bilateral relationship between the U.S. and China on a larger geopolitical scale when you have fewer people-to-people exchanges," said Kim.
There were also changes in the academic levels of international students. Graduate students increased by 17%, to roughly 385,000, while undergraduates declined by 4%, to roughly 344,000. Grad students outnumbered undergrads for the first time in over a decade.
According to Dr. Mirka Martel, head of research, evaluation & learning at the IIE, the graduate increases may reflect pent-up demand. It is also possible that lingering parental safety concerns may have influenced the continued decline of undergraduates. Kim thought that the changes in national demographics played a role.
"I think [the undergrad decline] is directly correlated to the number of Chinese students declining. [Chinese] students study more at the undergraduate than the graduate level," she said.
Conversely, Indian students have been mostly graduate students over the past two decades.
The report also revealed data about U.S. students studying abroad in the 2020-21 academic year, before vaccines were widely available. Predictably, the numbers suffered, with students studying overseas declining 91%, to roughly 14,500. However, there were indications that interest remained strong: the number of American students going abroad increased by over 500% in the summer of 2021. An additional 33,000 American students took part in online global learning opportunities during 2020-21.
There was also positive news on the diversity front: the report showed that, of U.S. students going abroad, the percentage from under-represented backgrounds (Hispanic/Latino, AAPI, African American, American Indian or Alaska Native, and mixed race) increased by 10% between 2010 and 2021, to 32%.
"It's a really positive find that the study abroad population is diversifying beyond a very white student population," said Kim. "It's not just accommodating a very traditional student population, 18 to 22 years old, going to school full-time on campus. There may be more kinds of programs that can accommodate a much wider population of students."
The IIE's Fall 2022 International Enrollment Snapshot, which surveys roughly 600 institutions and was also released on Monday, shows that the positive trends appear to be continuing. International enrollment was up 9%, with new enrollments increasing 7%.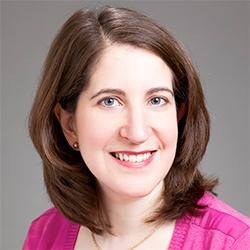 But Banks believes that without action by the government, the increases may not continue, due in part to increased competition from countries like Canada, the United Kingdom, and Australia that have student-friendly immigration policies.
"We are certainly benefiting from some pent-up demand from COVID restrictions keeping students away from the United States. We're seeing the release of that pent up demand," she said. "But in terms of long-term, continuing, year-on-year growth, I would be surprised if we continued to see that absent any action by our legislators to revise our immigration law."
For now, however, Banks was encouraged by the partial rebound.
"The number is still below where we were pre-pandemic," she said. "But it's heartening."
Jon Edelman can be reached at JEdelman@DiverseEducation.com.