There are fewer surgeries on Black, Latino, and Asian children than on white children in the U.S., according to a University of Texas Southwestern Medical Center (UTSW) study.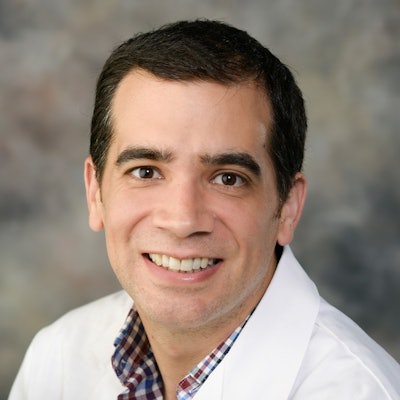 The study's findings, published in the "Journal of Pediatric Surgery," may indicate inequities in access to surgical care, but causes for the gap are not identified nor listed. It is also unclear whether the results indicate overuse of surgery by white families or underuse by Black, Latino, and Asian families.
"We found that Black, Latino, and Asian children were roughly half as likely as white children to have had surgery in the prior 12 months," said Dr. Ethan Sanford, assistant professor of anesthesiology and pain management at UTSW and co- author of the paper. Other UTSW study contributors include: Dr. Rasmi Nair, Dr. Adam Alder, Dr. Daniel Sessler, Dr. Glenn Flores, and Dr. Peter Szmuk.
"For children who had surgery, we also found differences in the types of surgery obtained, notably that Latino children were more likely to require urgent or emergent surgery," said Sanford.
The study looked at surgery data for more than 200,000 children from the 1999-2018 National Health Interview Surveys.
"These data raise the concern that minority children are less likely to receive indicated surgery at the most opportune time," Sanford said. "Additionally, if surgery is omitted or delayed, minority children may have worsening disease that then requires more emergent care, which carries more risk."
Researchers said Black, Latino, and Asian children may disproportionately face barriers to quality care, with possible systems-level issues adding to the disparities including lack of reliable transportation, lack of flexibility in workplace schedules, and ineffective communication from health care providers.
"We hope that this work helps to reduce disparities in surgical access for minority children by raising awareness among clinicians, increasing monitoring so that any disparities can be identified expeditiously, stimulating rapid-cycle quality improvement when disparities are identified, and prompting further research," said Sanford. "Every child in America deserves access to the right surgical care at the right time, regardless of skin color."