The Aspen Institute College Excellence Program and Columbia University's Community College Research Center will be collaborating to produce two publications in support of ultimately improving transfer student outcomes, particularly for students of color and low-income students.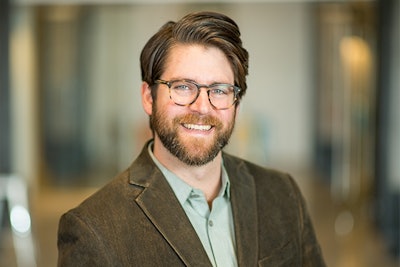 The two organizations – supported by the Belk Center, ECMC Foundation, College Futures Foundation, and the Kresge Foundation – will first examine and use student data from the National Student Clearinghouse to create "Tracking Transfer 2.0," a report illustrating transfer student outcomes such as transfer rates, associate's completion rates, bachelor's completion rates.
And for this updated 2022 report, those working on it will have access to data regarding student race/ethnicity, information not available for the report's previous 2016 edition, said John Fink, senior research associate and program lead at the CCRC. This will allow researchers to investigate which transfer programs have been proving most effective for students of color.
"Not only will we be able to put out the state-by-state reporting showing the need for improvement, but we'll also use that same data to identify the top performing community college - university pairs across the country that are really serving well Black, Hispanic, and low-income transfer students," Fink said.
Once that report is produced, the team will then work towards creating "Transfer Playbook 2.0," a revamped version of a publication meant to inform readers of best practices surrounding transfer students for two- and four-year institutions.
"The original Transfer Playbook was really a catalyst for the work at the Aspen Institute College Excellence Program and at CCRC to engage fieldwide leaders on transfer, in concrete strategies and practice reform to improve outcomes for transfer students," said Dr. Tania LaViolet, director of the bachelor's attainment portfolio for the College Excellence Program. "What we didn't have at the time was the data to understand what strategies and practices could specifically improve outcomes for students of color. And so, the Transfer Playbook 2.0 really aims to provide that kind of guidance and roadmap for any community college and university transfer partnership to advance stronger and more equitable outcomes."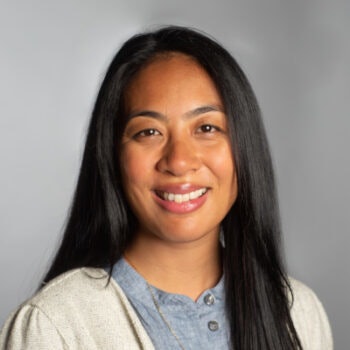 The goal of the project is to make education leaders aware of transfer outcomes and equip them with knowledge of effective practices to help improve such results.
The project began in Fall 2022, and research will really start early next year, LaViolet said. The goal is to release the Tracking Transfer 2.0 report by the end of 2023/early 2024 and have the subsequent Transfer Playbook 2.0 out by Summer/Early Fall of 2024.
"The motivation for the two publications here is really to shed a light on outcomes – state by state, by race/ethnicity, by income – for transfer students," LaViolet said. "I think what we know about transfer is that, for too long, outcomes for baccalaureate-seeking students who start in community college have been too low, unacceptably low. But we don't have the information that we need at a state and national level to be strategic about solving the issue."
As part of the project, the researchers are also seeking to visit and learn directly from effective community college-university transfer partnerships. They are asking to hear from those that have seen success in their efforts to improve outcomes, LaViolet said.
"We're putting out a call to action for partnerships with really strong outcomes, in particularly for students of color and lower-income students, to share with us what they're doing so that we can get a more holistic and hup-to-date view of what's working in the field, in transfer," LaViolet said. "We're going to rely on the data but we're also going to rely on those who are in the trenches, doing the work in the field, to help share with us what's working so that we can elevate that and engage others across the country with that work."