In America, changes in public opinion typically move at a snail's pace, a gradual accumulation of person-by-person shifts that stretch over decades until a new belief becomes dominant. However, for the question of who is responsible for paying for college—parents and students or the government—American beliefs have shifted in a comparative blink of an eye.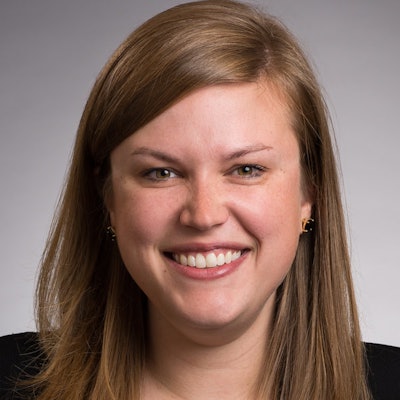 Dr. Natasha Quadlin, an associate professor of sociology at the University of California, Los Angeles and Dr. Brian Powell, a professor of sociology at Indiana University were planning to write a book about the stubbornness of American beliefs about college payment responsibility. In 2010, they found that 65% of people believed that the two most responsible groups were parents and students. Only 9% believed that the government should be mainly responsible. This was roughly consistent with American beliefs in the 1980s, despite the increased accumulation of debt.
But when they repeated the survey in 2015, their results shocked them. Just five years later, only 50% of people thought that parents and students should be most responsible, and 19% said that the government should be the primary stakeholder.
"Changes of this magnitude in this sort of time frame are extremely rare," said Quadlin in a panel discussing the findings on Tuesday.

Quadlin and Powell repeated the survey in 2019 and 2020 and found the trend continuing, even during the pandemic. By 2020, the percentage of Americans who thought that parents and students should be most responsible was down to 36, and those who believed that the federal and state governments should bear responsibility were up to 23%.
The reasons for this shift are not fully clear.
But Quadlin and Powell found that the issue of college debt became much more salient for Americans between 2010 and 2015. They also noted that, when asked why they thought the government should pay, many respondents brought up Obamacare. If health care is a right, they seemed to think, then education is, as well.
The sociologists found almost no meaningful differences in responses by gender, education, income, parenthood, or religion. However, they found differences by political orientation, race, and age. Unsurprisingly, self-identified conservatives were less likely to want the government involved than liberals.
Blacks (19%), Asians (23%), and Latinx people (26%) were notably more likely than whites (13%) to believe that the government should pay. For minoritized people, the most common combination of stakeholders was parents and the government, reflecting a belief that a student's primary responsibility should be to do well in school.
Older respondents were likelier than younger ones to believe that the government did not have primary responsibility. 62% of people 65 and older said that parents are primarily responsible. Quadlin and Powell checked to see whether these older subjects were aware of the current cost of college and found that they were well-aware of the price increases in recent decades. Although younger respondents were much likelier to say that the government should be involved, the sociologists found that this was not because of selfishness. And 18-29 year-olds were actually more likely to say that students were responsible than respondents over 65.
Quadlin and Powell also asked whether tuition for students at public colleges should be free. An overwhelming majority said yes, although many suggested that only students below certain income levels should qualify. They also found that many Americans believe in some amount of student loan forgiveness, with $10,000 being the most common amount—just what President Joe Biden has proposed. However, they also believe that this forgiveness was just a band-aid on a broken system, that deeper reforms are needed to tackle the college affordability crisis.
The rapid shift in public opinion that Quadlin and Powell have documented may reflect current events, but it also may drive them.
"Public opinion is often a leading indicator of public policy," said Quadlin.
Powell cited the legalization of same-sex marriage and marijuana as examples. He believes that the results that he and Quadlin have found may mean that the landscape of higher education finance is soon to shift.
"[It] positions us to see some real changes," he said.
Jon Edelman can be reached at JEdelman@DiverseEducation.com.