Caring Campus, a program to have faculty contribute to fostering a culture of caring for students at schools, is related to observable benefits, according to a recent report by the Community College Research Center (CCRC) at Columbia University.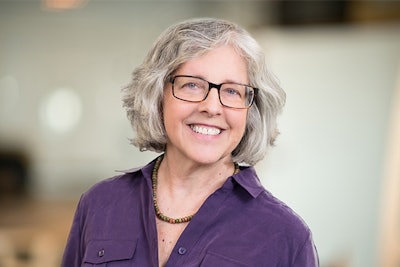 Caring Campus is a program that began in 2018 by the Institute for Evidence-Based Change (IEBC) to involve higher ed staff in improving engagement with students and creating a 'culture of caring' at community colleges.
The program has two sections: Caring Campus/Staff, which involves nonacademic staff, and Caring Campus/Faculty, which involves college faculty. Both subprograms are meant to bring staff or faculty together to help identify and implement certain behavioral commitments to increase student connection to the college.
Such behavioral commitments listed in the report include: learning and regularly using students' names; creating syllabi with clear explanations of course content and expectations; meeting with students individually at the start of the semester to get to know their interests, needs, and wants; giving quick and early feedback; and discussing individual challenges with students in order to provide extra help and/or flexibility on assignment deadlines.
"There's a lot of concern generally, I think, about student sense of belonging – and connectedness maybe more – because of the pandemic," said Dr. Elisabeth A. Barnett, senior research scholar emeritus at CCRC and co-author of the report. "People, in different ways, became less connected, and there were fewer students coming back to college and so on. So I think a lot of institutional leaders have been concerned about making sure students develop that sense of connection. And then, faculty are especially interested because they haven't always had an explicit role in student success efforts, and it's a way for them to see where they fit in. At least it's one approach to helping them to fit into those efforts."
Schools get the option to implement either or both program sections. The Caring Campus program is currently being implemented at more than 100 U.S. colleges – most are community colleges. And Caring Campus/Faculty specifically has been implemented in 28 colleges, according to the report.
The CCRC report, "Caring Campus: Faculty Leadership in Student Success," focuses on the Caring Campus/Faculty portion of the overall program. According to the report, at Delta College in Michigan and Community College of Rhode Island (CCRI), where faculty was surveyed, 97% of respondents strongly agreed or agreed with the statement that the Caring Campus/Faculty approach helped faculty improve student success.
The report was written using data that a team of four CCRC researchers unearthed over a span of three years, Barnett said.
One early adopter of the program, Oakton College in Illinois, found notable improvement when comparing incoming students from Fall 2020 in Caring Campus faculty-taught courses with those who were not.
According to the report, new student persistence rates at Oakton from Fall 2020 to Spring 2021 were 67% for students in non-Caring Campus sections and 74% for students in Caring Campus sections. And from Fall 2020 to Fall 2021, rates were 48% for students in non-Caring Campus sections and 66% for students in Caring Campus sections. Additionally, the increases were greatest for Black students, the report noted.
Importantly, the report does include a note about the subject matter needing additional study.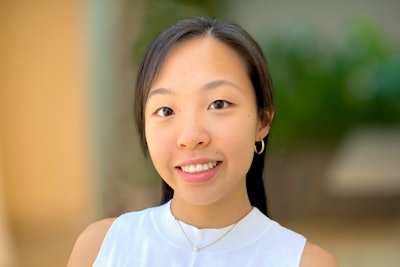 "It is important to recognize that while these findings are impressive, they are not the result of a causal study design," according to the report. "Further research would be needed to rule out alternative explanations. For example, faculty who participated in Caring Campus could have already been better than their peers at supporting students and encouraging high persistence rates before they got involved with the initiative."
But students were not the only party to benefit from the program, the report noted. Faculty – of the 16 respondents who participated in coaching across Delta and CCRI – also reported that they believed faculty relationships had improved. 94% agreed with the statement, "My participation in Caring Campus has strengthened my relationship with other faculty at my college."
Selena Cho, senior research assistant at CCRC and report co-author, said that faculty reported feeling "reinvigorated" by the Caring Campus work.
"And I think that sense of disconnect due to the pandemic didn't just happen for students. It also happened for faculty members, for administrators, for anybody in any setting," Cho said. "And so Caring Campus, it sounds like, provided a meaningful opportunity for faculty to connect with each other as well."
Ultimately, Caring Campus may represent an alternative of what the student experience should be in higher ed, Cho added.
"Caring Campus has really inspired me in terms of rethinking our notions of how higher education is supposed to work," Cho said. "There's a lot of norms, a lot of assumptions about students having to really pull themselves up by their own bootstraps and navigate college on their own, that struggling and having to figure things out on your own is part of the higher education experience.
"And I think Caring Campus challenges that in a lot of ways. I think it invites faculty members at the colleges to take on more of an active role in taking initiative to support students. I just really think that Caring Campus could be really impactful for improving equity at colleges and improving the experiences of historically marginalized students."