Two years after COVID-19 first decimated higher education enrollment, fall 2022 numbers show enrollment is finally stabilizing. But it has a long way to go before it returns to pre-pandemic levels.
That's according to the National Student Clearinghouse Research Center, which collects data from 97% of all postsecondary institutions in the U.S.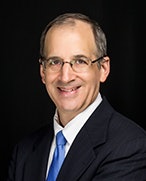 "We found a further decline in the number of undergraduate students enrolled at colleges and universities this year," said Dr. Doug Shapiro, executive director of the Clearinghouse Research Center. "But enrollment declined at a slower rate than each of the previous years, with the year over year drop of just over half a percentage point—about 94,000 students—fewer this year than last."
That brings the total enrollment decline since fall 2019 to 1.2 million students. Fall 2022 declines were seen in associate, bachelor's, and, for the first time in two years, graduate degree programs. While community colleges saw a .5% increase in enrollment, it was largely due to a 12% increase in dually enrolled high school students, said Shapiro.
But there is good news, Shapiro added—particularly when it comes to freshman enrollment numbers.
"There is a marked increase in the number of new, entering freshman undergraduates, true at all types of institutions," said Shapiro, referring to two and four-year, private and public, for-profit and not-for-profit institutions. "Fall 2022 freshman jumped by 4.3%, including 6.1% at community colleges and 3.9% at public four-year institutions. This is a very promising sign for higher education after two straight years in which the number of new, entering students sat at 10% below pre-pandemic levels."
The good news for freshman continued when disaggregating the data for race and ethnicity. While white freshman was the only racial subgroup to see enrollment decline, all other racial subgroups in the Clearinghouse's data saw increases. Latinx, Asian, and Native American freshman enrollment all increased by roughly 7%, and Black freshman enrollment stayed steady.
"We can assume there are a lot of recent high school graduates, not to mention older students, who might have been putting off entering college during the pandemic," said Shapiro. "I feel like this is the sign of a partial return to the patterns we've seen in new students entering college. There's still a long way to go, but this is a very encouraging sign."
Overall undergraduate enrollment for Latinx and Asian students increased by 1.8% but fell for Native American and Black students. In fact, total Black undergraduate enrollment fell in every sector except one: private for-profit institutions. This is concerning to Dr. Frank Harris III, professor of postsecondary education and co-director of the Community College Equity Assessment Lab at San Diego State University.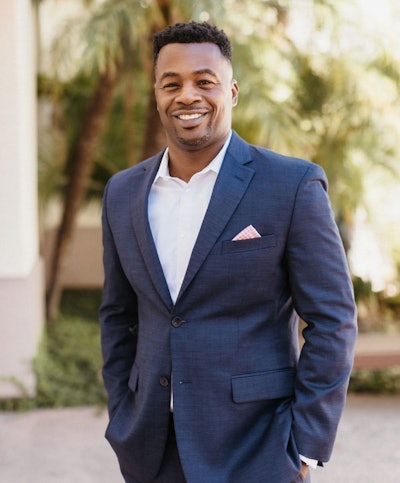 "Latinx, Black, and older students, these are populations that have historically been vulnerable to for-profit marketing, most adversely impacted by loan default, and all the things that come with that," said Harris. "Would those students have been better served at a public four-year or community college? They tend to be more affordable and have academic programs that are more reputable, that don't have a history of taking advantage of students."
Overall private for-profit institution enrollment increased by 29,000 more students this year, for a total enrollment bump of 5%. Harris said he was concerned because much of the oversight created during the Obama administration to watchdog predatory for-profit institutions was "completely undone by the Trump administration."
"Who are these students and are they taking on a bunch of loan debt?" asked Harris. "Are they being well-served, and are they getting into programs that pay livable wages?"
Harris also said he is concerned by the decreasing number of graduate students enrolled in business, healthcare professions, and education.
"It's very concerning when we see decreased enrollments in health and education programs.The professions that emerge from those programs do important work to meet societal needs," said Harris, adding that, because many entry or mid-level careers in these fields are not as well compensated, students may be less attracted to these programs.
Healthcare also saw declines in two-year and four-year undergraduate enrollment. Computer sciences was the only major to see consistent growth in associates, bachelor's, and graduate degree programs.
Shapiro said that there has been a lot of "turmoil" in the healthcare sector during the pandemic, and that "a lot of people employed in healthcare are leaving the professions."
"Some of that sentiment might be spilling over to the students as well," said Shapiro.
Ultimately, Shapiro and Harris agree that institutions should use this data as a starting point to ask their students about the decisions they make to better understand the nuance behind these fall enrollment numbers.
Liann Herder can be reached at lherder@diverseeducation.com.