Student debt in the United States is a heavily racialized issue. Minoritized students borrow more money and have a harder time repaying it. More than half of Black students have student debt balances that exceed their net worth, and nearly half owe more money than they initially borrowed four years after their graduation.
"Debt works differently for Black and white families, period," said Dr. Louise Seamster, assistant professor in sociology and criminology and African American studies at The University of Iowa. "How much money you borrow and then what happens to that debt after you leave school is strongly structured by racial inequality."
But at the highest levels of power, where decisions about student loan policy are made, race is barely discussed at all. That's the finding of a new study, "'All Students Matter': The Place of Race in Discourse on Student Debt in a Federal Higher Education Policymaking Process," that analyzes the transcript of a Congressional markup session about a possible reauthorization of the Higher Education Act. Although the policies that the lawmakers discussed had significant potential impacts on different racial groups, the topic of race was often avoided or evaded.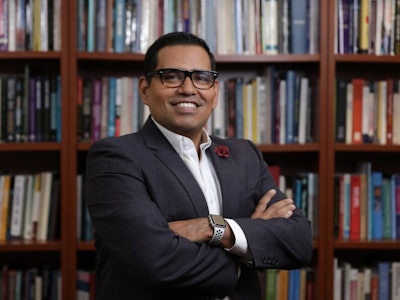 The tenor of the session was set in the opening statement by U.S. Rep. Bobby Scott (D-VA): "We're here to mark up the College Affordability Act, a comprehensive reauthorization of the Higher Education Act that will lower the cost of college, improve the quality of higher education, and expand opportunity for students of all backgrounds to succeed."
The focus on "all students" was typical. During the markup, most of the discussion ignored racial dynamics entirely, the study found. Democrats and Republicans alike used phrases like "all backgrounds," "all stations," and "Americans from all corners," eliminating the possibility of discourse about racial disparities.
Although concepts like "discrimination" and "inequity" were sometimes discussed, discussion was often without specific mention of minoritized students, which the study's authors termed "race evasive discourse." Lawmakers used labels like "some students," "students truly in need," and "underserved students" to refer to minoritized groups while avoiding the proposal of amendments that would explicitly benefit them.
And although race was seldom mentioned, lawmakers managed to communicate paternalistic attitudes, in which borrowers were characterized almost as children, lacking the information or financial literacy to make good decisions. This type of discourse, based around cultural deficits, was particularly pernicious, according to Dr. Eric Felix, assistant professor in the San Diego State University College of Education and an author of the study.
"The most detrimental [viewpoint] is one where the problems of policy and practice are squarely put on students and their families and not systemic issues," said Felix. "The solutions proposed are going to try to compensate for the students' behaviors and actions, not the institutions and the policymakers that have historically set these guidelines for student aid and loan access."
Scholars suggested several different reasons for the widespread avoidance of race.
"A major struggle right now is that everybody knows racial inequalities continue to exist, but the political environment for addressing racial inequalities is increasingly constrained," said Dr. Julie Posselt, associate dean and associate professor at the Rossier School of Education at the University of Southern California. "And so, people are looking for actions to take that can remediate racial inequality without having to directly address it."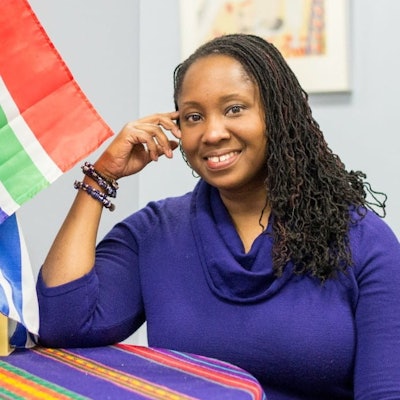 Felix noted that some lawmakers may not believe in or want to acknowledge the way race affects these issues. And Dr. Sosanya Jones, associate professor at Howard University's School of Education and another author of the study, pointed to comfort as a factor.
"Conversations about race are very contentious," Jones said. "We are not socialized to really engage in conversations about race, and I think that extends to our elected officials. A lot of the people that are elected to represent us are not well-versed on our racist past or how to talk to populations that have been marginalized. So, when you're disconnected from these communities, you just avoid it."
But whatever the reason, the avoidance of race issues has serious consequences.
"Basically, you have to address race in order to consider and cultivate policies that adequately address racialized problems," said Jones. "Otherwise, you keep missing the mark."
Posselt agreed.
"It's hard to even assess whether a policy is on a path toward racial justice if you're not actually talking about its implications for racial justice," Posselt said. "The most thoughtful policy is always specific and direct about its motivations, strategy, and desired outcomes. So, if we're not actually talking about the motivation, strategy, and the desired outcomes surrounding racial justice, the policy won't achieve that.
On the rare occasions when race was named explicitly, the study noted that it was usually the same people bringing it up — women lawmakers of color. Black and brown congresswomen repeatedly rejected culturally racist narratives and introduced amendments that dealt with race specifically.
For Felix, this was unsurprising.
"Research has shown that women of color are the ones that experience a variety of oppressive environments and institutions and then tend to use that experience to try to remedy and dismantle what they, themselves, have experienced," he said.
But Felix was pessimistic that things would improve anytime soon with new House leadership.
"One of the most deficit-oriented discourses that we found was promoted by the new chair of the committee, Representative Foxx," he said, referring to U.S. Rep. Virginia Foxx (R-NC). "So, if anything, it's less likely that there will be explicit conversations on race."
Jon Edelman can be reached at JEdelman@DiverseEducation.com.