The road to completing a credential can be particularly challenging for minority male students, who may face systemic biases, a lack of financial resources, racism and microaggressions, and an absence of academic role models. The COVID-19 pandemic has only exacerbated the trend. However, the Minority Male Success Initiative (MMSI), a three-year project from the North Carolina Community College System (NCCCS) and Watermark, an ed tech company, has offered a glimmer of hope: students who received success coaching using an online platform were 22.4% more likely to stay in school.
Success coaching goes beyond the advising that many college students are offered. Success coaches aren't only concerned with academic success; they attempt to help the student as a full person and seek to connect the student with any of the school's resources that may be helpful, from tutoring to a food pantry. Success coaches seek to be as involved as necessary. In an MMSI report, Jamal Pitt, a success coach at Nash Community College, compared himself to a backpack.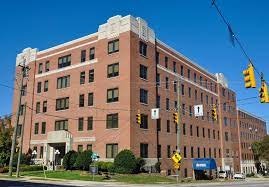 "My goal is to help you get across that stage," he said. "If that means I have to stay on you every day of the week, congratulations."
But success coaches are often burdened with overwhelmingly high caseloads, as many as hundreds of students, who are traditionally managed with spreadsheets and post-it notes. It's easy for a student who needs help to slip through the cracks. To address this, the MMSI used software designed to make a personal approach more scalable.
The software, called Student Success & Engagement, uses data to send alerts to success coaches about when they might need to reach out to a student. If a student has not attended multiple classes in a row or has not logged on the school's learning management system in a while, the student's success coach will be informed and have the option to check in. The software also uses predictive analytics in an attempt to address issues before they develop. For example, if a student signs up for a class that is far away from the main campus, the software might alert a success coach to make sure that the student knows about the school's transportation resources.
It's a combination that Dr. Lawrence Scott, an assistant professor in the College of Education and Human Development at Texas A&M University, San Antonio called "quite unique" and said could catch fire among other schools looking to improve retention for minority students. However, the MMSI study found that the quality of the relationship between the success coach and the student mattered to the program's success.
Persistence increased by almost 24% for students with a high level of engagement with their success coaches, but decreased by 14% for students with a low level of engagement. Students who stuck with the same success coach had a greater improvement in their completion and persistence rates than students who switched coaches. For part-time students, a change in coach led to a decrease in persistence. The results suggest the potential for deeper relationships between success coaches and students, a prospect that Scott supports.
"When we're talking about retention for students of color, there have to be more than just check-ins," he said. "Are these mentors and students doing any classes or modules or anything additional?"
The combination of student data and coaching could raise privacy concerns, however. Features that are designed for ease of information sharing could become problematic when financial or medical data comes into the picture.
According to Dr. J.J. Evans, associate director-student life at the NCCCS, pains are taken to protect student information.
"Watermark's Student Success & Engagement System is configured to abide by role-based permissions, institutional policies, and FERPA. Of course, these configurations will vary from institution to institution, but privacy guidelines and expectations remain consistent," he said. "The institution always has full control of the data that is delivered into Watermark's platform."

Students were also able to end contact with success coaches if they don't want to receive messages from them, although Watermark and Evans could not recall any examples of that occurring.
There is also the issue of cost—hiring and training success coaches can be expensive, as can state of the art software. However, Alex Leader, chief impact officer at Watermark, argued that the strategy is cost-effective, given the high costs of enrolling new students to begin with. All 11 colleges that participated in the MMSI elected to continue their use of the platform after the grant that funded the project expired.
It's a method that Evans hopes can be expanded in North Carolina.
"If [I] had my way, every college in our system would have an early-alert platform engaged in some kind of preventative student success coaching model," he said.
Leader believes that it has the potential to be duplicated elsewhere.
"What we've been able to do collectively within the system of North Carolina provides a blueprint for other state systems," he said. "It gives a wonderful example [that] could be applied to create equitable change within higher education."
Jon Edelman can be reached at JEdelman@DiverseEducation.com.