Jobs for the Future (JFF), a nonprofit driving workforce and education transformation, in partnership with the University of Phoenix released the report "Professional Social Capital: A Key to Black Economic Advancement." It contains an action-based framework that addresses systemic barriers in education and workforce development as well as outlining strategies for colleges and employers to support career advancement for Black learners and workers by building professional social capital.
"We saw evidence that relationships were critical to fill in that missing variable to the completion and economic advancement equation," said Michael Collins, JFF vice president and leader of JFF's Center for Racial Economic Equity. "We wanted to create a framework and supports for institutions."
Connections, networks and resources help people understand, access and navigate educational systems and the labor market. Stepping away from the traditional focus on completing an educational program or acquiring a credential, the report examines the importance and impact of professional social capital. It then examines how educational institutions and companies can support Black learners and workers in acquiring this capital and achieving career advancement.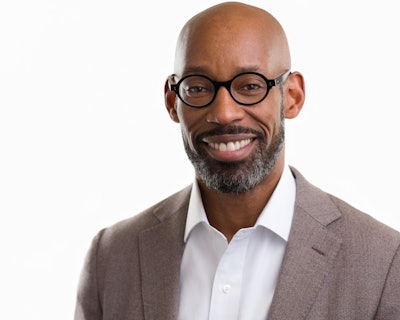 The report notes that only 5% of Black employees reported having a sponsor at work, compared to 20% of their white counterparts. Also, Black managers are 65% more likely to progress in their careers if they have a sponsor.
The report notes that the implementation of peer mentoring, paid work-based learning, building partnerships for intentional and inclusive hiring, and elevating career services and DEIB (diversity, equity, inclusion and belonging) to be organizational priorities.
A review of the literature helped the researchers identify what Dr. Kimberly Underwood, chair of the University of Phoenix's Center for Workplace Diversity and Inclusion Research, called bright spots in both post-secondary education and the workplace. She further noted that getting feedback from Black learners and workers helped shape the framework.
"Looking at creating this partnership between the Black workers/Black students and higher education and workforces to ensure that we are creating a smoother trajectory to these higher paying careers," she said.
The five key practices identified are focus on participants strengths rather what they lack, emphasize the importance of connecting learners and workers to people with whom they can build supportive relationships, help learners and workers meet people, formalize career onboarding, and enable a continuous learning journey.
"The report is about disrupting some of the narratives we have," said Collins. "We are trying to help post-secondary institutions and employers understand that we have to educate Black learners and workers to the importance of developing those relationships. It may not be immediately obvious, particularly for first-generation learners."
As many Black learners, particularly first-generation, don't persist beyond their first year in higher education, retention efforts are essential. This includes peer-to-peer mentoring as well as connection to alumni. The report also notes requiring ongoing career advisement and formalizing the mentorship experience. Within this work, it is crucial to maintain metrics on faculty mentorship, internships, alumni engagement and post-graduation placement rates.
"We need metrics to ensure that the onus of social capital isn't on students," Collins said. "It's important to have these metrics for accountability."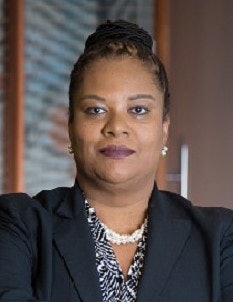 Similarly, Collins noted that Black workers are less likely to stay in a job than White counterparts. The University of Phoenix Career Optimism Index found that only 61% of Americans said they have someone in their professional life who advocates for them.
"There's a trajectory; there are some things that post-secondary institutions and employers need to do at the beginning of their engagement with learners and workers and things they need to do when they're continuing to support, and then things they need to do when learners and workers are advancing," Collins said.
"Mentorship programs and networks need to be formalized," he continued. "We identify a strategy called reverse mentoring, which occurs when a junior worker is mentoring a senior worker. Having that senior partner connected to someone that might not normally be in their orbit as a strategy to increase awareness. We also are influenced by the evidence that more diverse teams actually perform better."
This report is being broadly disseminated. A key point that Underwood notes for the workplace is not just cultivating DEI, but also a sense of belonging. As the report indicates, resource mapping should be available throughout an individual's employment and supervisors should readily share information. There should be formalized mentorship and networking programs, and employers should evaluate and benchmark progress within these initiatives.
"We want to provide strong examples of longitudinal types of explorations of folk who have gone through the process and really utilized professional social capital in a way where it has had the desired outcome…and how we model that," said Underwood. "We think we have the opportunity to make an impact. We hope to see more attention paid to professional social capital."
Last August, Underwood and Collins participated in a podcast moderated by Dr. Jamal Watson. Listen here.