One in four applicants decided against applying to a college this year because of the state's politics, according to a recent survey from consulting and research firm Art & Science, the Hill reported.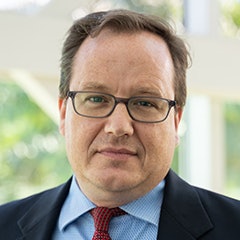 Many applicants, conservative and liberal alike, chose not to apply to schools such as Tulane University in Louisiana; Stanford University in California; Rice University in Texas; Columbia University in New York; University of Miami in Florida; and University of Alabama.
Chloe Chaffin – liberal, abortion-rights activist, and 20-year-old junior at Washburn University – said one reason she stayed in Kansas was the 2022 defeat of an anti-abortion ballot measure.
Almost a third of liberal applicants (31%) avoided certain colleges because of politics – particularly abortion rights – with the most-rejected states being Alabama, Texas, Louisiana, and Florida. Meanwhile, 28% of conservative applicants turned away from states such as California and New York, mostly due to fear of overarching and oppressive liberalism.
"It actually tracks with conversations I've been having with my peers," said Dr. Gregory Koger, a political science professor at UMiami. "If you're female, there's some chance that you might need access to an abortion, and there are some states where that's not possible. If you're LGBTQ, you want to go to schools and to states that are friendly toward that."
More liberals than conservatives spoke about specific concerns of being trapped in a state with no abortion rights, intolerance of LGBTQ+ people, and Wild-West gun laws. That being said, a significant share of conservatives joined liberals in avoiding states with strict anti-abortion policies.
The survey – it interviewed 1,865 high-school seniors – found that the least popular state among applicants was Alabama – it has strict abortion laws and some of the U.S.'s least restrictive gun laws – with 38% of those who rejected any state. Coming in second most-avoided was Texas, where most abortions are banned at six weeks of pregnancy and where student IDs are not accepted for balloting purposes.
"I completely understand why some people would choose to be with their own, as opposed to being in a sea of people who are politically opposed to them, on either side of the aisle," said Nate Sirotovitch, 20, a junior at New York University who leads the College Republicans. The survey shows growing partisan divides and potential echo chambers, he said.