Although women and people of color have made small amounts of progress over the past half-decade, the college presidency is still mostly white and mostly male That's the main takeaway from the American Council on Education (ACE)'s The American College President: 2023 Edition, released Friday.
ACE's study, performed approximately every five years since 1986, surveyed over 1,000 college presidents and chancellors about their experiences and backgrounds during 2022. It found that 28% of presidents identified as non-white, with 14% being Black (a six-point increase from the 2017 survey) and 6% as Hispanic or Latino (a two-point increase). Women held a third of the top jobs, a three-point improvement, but their rate of growth appeared to be slowing.
"It's a great cause for celebration that the percentage of [diverse] representation has increased," said Dr. Andy Brantley, president and CEO of the College and University Professional Association for Human Resources. "But that progress is limited and continues to be of concern."
There could be better news coming, though. Another finding from the study suggests that there is currently a chance to accelerate the diversification of the presidency: 55% of college and university leaders say that they plan to step down from their role within the next five years.
"With significant turnover, there's extraordinary opportunity for us to create pathways for more women and people of color to move into those roles," said Brantley.
This opportunity has existed for at least 10 years, however—the 2012 edition of the study found that 52% of presidents were planning to step down within five years. To speed up the journey towards parity, colleges and universities are going to need to change their ways.
"Business as usual is not sufficient," said Hironao Okahana, assistant vice president at ACE, executive director of its Education Futures Lab, and principal investigator of the study. "The sector needs to want to take that opportunity and be intentional."
There are several ways that schools could do this, according to Dr. Mildred García, president of the American Association of State Colleges and Universities. One is to consciously counter pre-existing images of what a good president looks like.
"The norm is that the best candidate is a white male," she wrote in an email to Diverse. "We have been conditioned to think this way."
Another is to reduce snobbery about qualifications.
"We need to move away from the elitism of sectors, i.e. assuming a qualified candidate from a community college can't work at a four-year institution," she wrote.
Findings from the study about the pathways that men and women take towards the presidency point to another possible area of improvement: women are becoming president most often through the traditional academic route, whereas men come from more varied sectors, including government and business.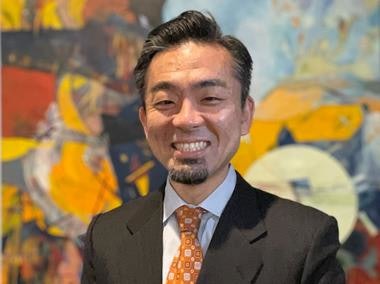 "If we continue to look for presidents from those [traditional] pathways, then it's likely that we're going to have a slower pace of change," said Okahana.
The study also found that less well-represented groups were more likely to believe that they had not received full transparency during the search process. Presidents of color were 11 points less likely than white presidents to believe that they had been given a realistic picture of the institution's challenges, and women were seven points less likely than men to feel that way. Women of color agreed at an even lower level—17 points under the rate of men.
The differences extended to what their roles as president would entail. Presidents of color were 11 points less likely than white presidents to feel that they had been given a clear understanding of the institution's expectations. Women thought that they had gotten a clear understanding of a board's expectations at a rate eight points lower than men, and women of color were 15 points less likely.
None of the experts who spoke to Diverse felt confident about the explanation for these different experiences. ACE is planning future qualitative research to delve into the question more deeply. Whatever the reason, Brantley thought that the finding was cause for colleges to reflect.
"I would encourage search committees and boards of trustees to ask themselves why a woman or person of color would share this as a concern," he said. "Are the formal and informal conversations with [candidates of different backgrounds] similar or different? If they are different in any way, why?"
The findings of the 2023 study make clear that, although progress is being made in the diversification of the presidency, it is still slow, and that women and presidents of color continue to have different experiences from their white, male counterparts in the search process and while in office. The demographics of the college presidency still don't reflect the demographics of who goes to college, let alone the demographics of society.
Okahana hopes that the study will catalyze discussion and reflection. He sees it as a chance to renew efforts to ensure that, five years from now, the face of the American college presidency looks different.
"We have," he said, "a lot of work to do."
Jon Edelman can be reached at JEdelman@DiverseEducation.com