Open educational resources (OER)—learning materials, such as online textbooks, with licenses that allow them to be freely used, edited, and shared—are natural tools for achieving DEI goals. OER are free, demolishing the cost barrier that prevents some underserved students from getting more traditional textbooks. But the benefits go beyond the financial. OER can be revised and expanded, allowing students to incorporate their perspectives about subjects that affect them. Students can even make sure that the images in an OER represent them by contributing their own. However, although OER and DEI are aligned, the people responsible for their implementation on campus often aren't.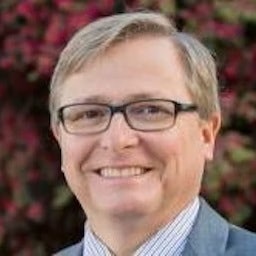 "OER and DEI initiatives are often in different reporting siloes, not necessarily that close to one another," said Dr. C. Edward Watson, associate vice president for curricular and pedagogical innovation and executive director for open educational resources and digital innovation at the American Association of Colleges and Universities (AAC&U). "A lot of OER initiatives reside within library systems, whereas you might have a vice president for DEI out of the provost's office or president's office."
The result, according to Watson, is a missed opportunity to strengthen the work in both areas, and a higher likelihood that initiatives will die out after key advocates leave. However, Watson has a potential solution. He's the lead author of a new publication from the AAC&U that aims to be a guide for campus change agents, offering suggestions for how OER and DEI goals can be made to reinforce one another.
The report, co-published by the Institute for the Study of Knowledge Management in Education, is based on research done on the 66 colleges, universities, and state systems that were part of AAC&U's first Institute on Open Educational Resources, which took place between 2021 and 2022. The report includes case studies from the participating institutions as well as links to resources that they found useful.
The main takeaway for schools looking for OER-DEI synergy is that partnerships are critical. Heads of OER initiatives should look to involve representatives from as many parts of campus as possible, including DEI leaders, social justice officers, instructional designers, disability services workers, institutional research officers, faculty, librarians, and students. The publication also recommends external collaborations, such as with schools that are further along in this sort of work, state or national professional development initiatives, or other organizations.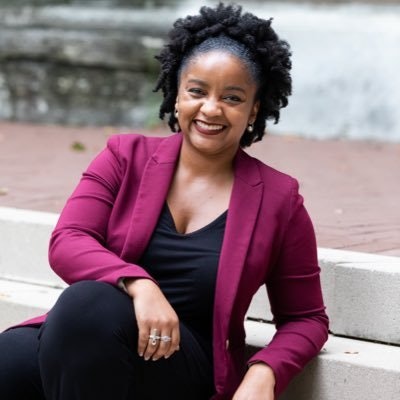 According to Jasmine Roberts-Crews, a lecturer at the Ohio State University who has written OER, these sorts of partnerships are critical.
"We can't have the library doing all this OER work when those in DEI don't know about these initiatives," she said. "It has to be a multi-pronged approach to make sure that OER permeates the ecosystem within the university."
Another of the report's key points is that DEI and OER should be explicitly connected in communications sent over a variety of channels, such as social media, blogs, infographics, and short videos. This emphasizes the common aims of OER and DEI and reinforces that their relationship is a priority of the entire institution. To this end, DEI and OER should be described with language that evokes a school's mission statement and strategic plan and that describes how they contribute to the institution's goals.
Roberts-Crews believes that maintaining a focus on the mission is grounding.
"It's very easy in OER, because of all the cross-campus partnerships that you have, to get lost and feel overwhelmed," she said. "I think having that mission statement helps to give you a direction."
It also provides accountability.
"We can't say in our mission that we are providing students an equitable experience when practices don't reflect that. Going back to that mission helps you hone in on what path you actually want to take," she said.
The publication also focuses on data. The report recommends doing student surveys, interviews, and focus groups and disaggregating the findings to measure the impacts on different populations. This emphasis is particularly important, according to Dr. Virginia Clinton-Lisell, an associate professor of education, health, and behavior at the University of North Dakota who has studied OER.
"A good idea can be done badly," she said. "Without data to test if that idea actually works the way we want it to, we may be inadvertently causing harm."
Clinton-Lisell thought that the publication's recommendations were strong but wished that it included more information that could be used to rebut criticism of OER.
"There are a lot of people who just don't believe that an open educational resource that's free would be the same quality as a commercial resource that could be hundreds of dollars," she said.
This critique often comes with a DEI slant—that encouraging OER for minoritized students could be harmful if the resources are inferior.
According to Clinton-Lisell, however, there's no need to worry. A meta-analysis that she published in 2021 showed that student learning with OER is comparable or better to learning using traditional materials.
Although the report may not convert any skeptics, Clinton-Lisell praised it as a well-written road map for people looking to make change.
"Their general thesis is spot-on," she said. "I hope this direction continues."
Jon Edelman can be reached at JEdelman@DiverseEducation.com