After large pandemic-related declines the past several years, community college enrollment grew this spring by 0.5%, or 22,000 students, compared to spring 2022. However, undergraduate enrollment at non-profit four-year institutions continued its decline, dropping 0.5% at public schools and 0.2% at private ones.
That's the topline finding from the National Student Clearinghouse Research Center's Spring 2023 Current Term Enrollment Estimate report. The report, which is published twice-yearly, provides national enrollment estimates based on data from over 3,600 colleges, universities, and credential-granting programs, making up 97% of all American post-secondary institutions. It includes data on students' degree level, institutional sector, age, gender, and major field, but not race or ethnicity.
The report found that last fall's enrollment stabilization after several years of COVID-19-caused drops had continued, with a small decline of 0.2% (25,000 students). However, total enrollment has not made a full recovery: there are about 1.16 million fewer total undergraduates than in spring 2020.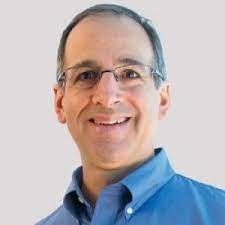 "Despite encouraging signs of recovery among younger students at community colleges, overall undergraduate enrollment is still well below pre-pandemic levels, especially among degree-seeking students," said Dr. Doug Shapiro, executive director of the National Student Clearinghouse Research Center. "With the pandemic now behind us, a new set of factors appears to be preventing students from returning to campuses."
According to Shapiro, those new factors may include growing concerns about the value of a college degree or about incurring debt to get one. This may help to explain the differing fortunes of two-year and four-year institutions: students are looking to make less of a time and financial commitment. Shapiro also said that labor market factors such as low unemployment and high wages may make the costs of college seem too high for potential students, and that mental health and family concerns may also play a role.
The gains in the community college sector were driven by an 8% increase in dual-enrolled high schoolers (49,000 students). According to Dr. Thomas Brock, director of the Community College Research Center at Columbia University, colleges have made an extra effort to set up dual-enrollment partnerships with high school districts in recent years, a response to research showing the benefits of these programs, as well as to enrollment declines in other demographics. There has been a realization, he said, that dual enrollment doesn't only benefit high achievers and that it can be an effective introduction to college for students who are uncertain about going.
Another factor in the improved community college enrollment was a 1.1% increase in 18-24-year-olds, equivalent to 24,000 students. This is part of a trend towards youth at community colleges, with the average age of a student dropping by over a year since 2019. Brock expressed concern about older learners who may be missing out.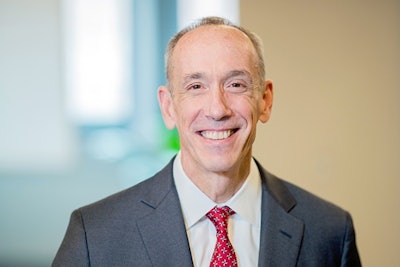 "As the workforce becomes increasingly sophisticated and technological, many of those older workers could be left behind if they have not gone back to school and taken advantage of opportunities to re-skill or up-skill," he said.
Although he welcomed the increase in community college enrollment after several years of steep pandemic drops, Brock said that the long-term health of community colleges was uncertain.
"A lot depends on what happens with the economy," he said. "In some markets, employers have really struggled to find adequate workers, so wages are increasing. I think if we continue to see that sort of pattern, community college enrollments probably aren't going to increase markedly. If, on the other hand, the country falls into a recession, then we'll probably start to see enrollments increase more rapidly."
There were also differences in overall enrollment by gender: female enrollment decreased by 1.2% (118,000 students), but male enrollment grew by 0.4% (25,000 students). This continues a trend that began during the pandemic and is particularly noticeable at community colleges, which saw 2.7% increases in male enrollment this spring, equivalent to 45,000 students.
Although he was happy to see male enrollment rise, Jonathan Fansmith, senior vice president of government relations for the American Council on Education, said that the decrease in women was a worrisome continuation of a pandemic trend.
"We saw a really sharp decline in the number of women students relative to men during the pandemic in part because women are often asked to take on more domestic responsibilities," he said. "You would hope that's not still the case."
Shapiro said that he was not sure of the reason for these gender differences, but that they might relate to trends that the report found in subject areas. Computer science programs, more often taken by men, had their highest growth since the start of the pandemic (11.6% or 25,000 students). At two-year schools, comp sci enrollments are now higher than before the pandemic. On the other hand, healthcare and education programs, more commonly taken by women, continued to see declines. This may be caused in part by perceptions that those jobs are difficult and relatively low paying compared to fields like comp sci.
Graduate enrollments were another area that suffered, dropping 2.2% (68,000 students) from spring 2022, a stark reversal after a surprising increase during the pandemic. The vast majority of the decline was in students seeking master's degrees (57,000 students). Fansmith thought that the decrease was likely a course correction after two years of growth and not necessarily indicative of a unique problem.
Although there hasn't been anything close to a full recovery to pre-pandemic enrollment levels, Fansmith believes that there's been a critical shift.
"By and large, most of the numbers seem indicative of the trends we were seeing before the pandemic," he said. "There's still a lot to worry about, but at least some of the significant concerns that we saw during the pandemic seem to be less of a factor now. [It's] hopefully, finally, a return to normal."
Jon Edelman can be reached at JEdelman@DiverseEducation.com