As Americans' perception of higher education continues to slide, research is showing that the youngest are the most skeptical. In a 2022 poll by Morning Consult, only 41% of adults from Generation Z—those born between the mid-90s and the late aughts, —said that they tended to trust U.S. colleges, 14 points lower than the rate of Baby Boomers.
Now, a new report from ECMC, a nonprofit focused on educational opportunity, has added texture to these findings by showing that although Gen Z does value learning, it views higher education predominantly in terms of career goals and future income.
The report, based on a national survey of over 1,000 high school students, found that 90% said that their desired career was an important factor in their post-high school path, the most common answer. 88% mentioned how much money they could make over the long term, and 82% said whether there was a direct path to a job. 80% cited the cost of tuition.
When asked what was most important in deciding what to do after high school, the most common answer was, "I need to understand different careers available," followed by "I need to be able to feed myself," and "I need to have reliable transportation."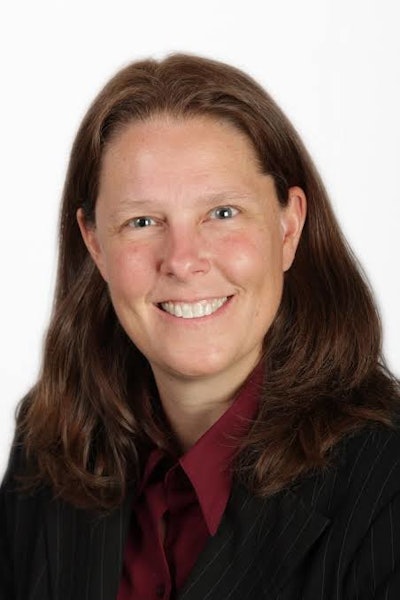 Dr. Corey Seemiller, a professor at Wright State University and co-author of Generation Z Goes to College, found it unsurprising that Gen Z students were concerned with finances.
"It's just so expensive to go to college," she said. "A lot of Gen Z-ers saw Millennials just saddled with student debt, and it's kind of ambiguous whether there's a solution to it. A lot of Gen Z-ers are like, 'Yikes.'"
However, 84% of Gen Z said that they planned on receiving higher education at some point, and nearly two-thirds of respondents said that they believe that education after high school is necessary. This is an increase of 20 percentage points from an ECMC survey done in January 2021, at the height of the pandemic.
Dr. Kristen Hengtgen, a senior analyst of P-12 policy at the Education Trust, a nonprofit focused on educational equity, thought that during the pandemic, some students may have deprioritized education in favor of getting a job to help support their families.
"As we're rebounding out of the peak of COVID disruptions, I'm glad to see that students may be dreaming bigger," she said.
However, what Gen Z is dreaming of may look different from that of any previous cohort. The survey found a drop in interest in traditional degrees and more curiosity about other paths. The percentage of students considering a four-year program dropped nearly 20 points since the beginning of the pandemic, while students interested in community college, on-the-job training, and career and technical education increased.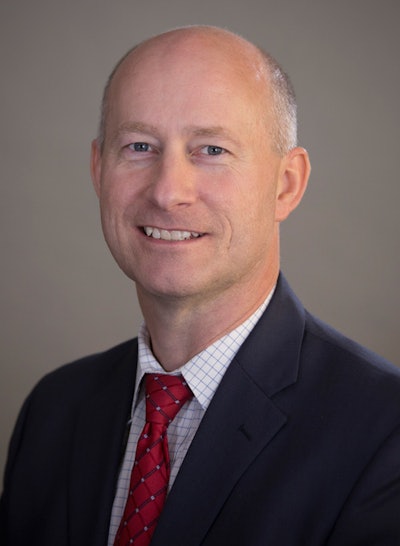 "The labor shortage has highlighted the centrality of career and technical education to the American economy," said Dan Fisher, president and CEO of ECMC. "People are starting to recognize, maybe they don't need another history major, maybe they need electricians and plumbers and mechanics that can benefit from shorter, cheaper, faster education."
Another factor, according to Seemiller, is the recent prevalence of alternative paths. Microcredentials abound. And some companies have removed bachelor's degree requirements for job candidates or offer tuition reimbursement.
"Some of these young people are seeing that if I get into the workforce right away, I could eventually go to college, but I don't need to do it right out of high school," said Seemiller. "There are real pathways to lucrative career options that don't require getting a four-year degree."
The survey showed that Gen Z wants blend to school and work. Nearly 80% of respondents said that it was important to have on-the-job learning opportunities such as internships and apprenticeships as part of their post-secondary education, a 14-point increase since 2022. 65% said that their ideal post-high school learning would be on the job, and only 35% said that their ideal learning would be through coursework only.
At the same time, today's teens assume that they will need to continue learning during their careers, with 70% agreeing that they will need to learn throughout their lifetime, an increase of 11 points since before the pandemic. Nearly half believe that they will need to get further education or training in a new career or field within 10 years. To this end, 37% said that a post-secondary education would be better in several year-or-less experiences over a lifetime instead of one long one.
"People recognize that the world is changing fast and the workforce is changing and jobs are changing," said Fisher. "Maybe every three or four years you spend smaller pieces of time engaged in post-secondary education to pick up a discrete skill or upskill what you've learned."
However, Gen Z. also wants more information and guidance. Just 13% believe that the resources they've gotten have fully prepared them to decide what to do after high school graduation.
"It's that disconnect that I think is the key message for stakeholders in the space," said Fisher. "We all need to do better and more to help these students understand what their options are."
Jon Edelman can be reached at JEdelman@DiverseEducation.com