After two years of COVID-19-related disruptions, the percentage of first-time college students sticking with school has returned to pre-pandemic levels, according to a new report from the National Student Clearinghouse Research Center (NSCRC).
The report, based on data from institutions representing 97% of U.S. postsecondary enrollment, found that 75.7% of the students entering college in fall 2021 continued their studies in fall 2022, an increase of nearly one point from the previous year, and equaling the average rate for freshmen from 2016-2018.
"It is very encouraging to see that the students who entered college in the second year of the pandemic have stayed enrolled at higher rates," said Dr. Doug Shapiro, the executive director of the NSCRC, in a statement. "The 0.9 percentage point recovery from the suppressed persistence level of those who started in fall 2020 means nearly 22,000 more students are still in college today."
The NSCRC found that the gains were caused by an increased number of students remaining at their initial institution. 67.2% of entering students were retained, half a point higher than the pre-pandemic average. The rate of transfer remained flat.
However, not all categories of schools and students saw equal gains. Community colleges and both public and private four-year institutions experienced increases in persistence and retention, but private for-profit four-year schools and primarily associate degree-granting baccalaureate institutions saw declines. And although freshman enrollment hit pre-pandemic marks for several institutional types, community colleges saw continued drops.
According to Dr. Thomas Brock, director of the Community College Research Center at Columbia University, the consequences could be serious.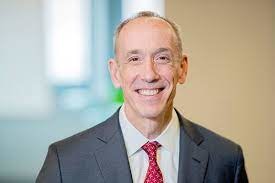 "You could have a downward spiral," he said. "If their numbers of students served go down, they'll have less resources to provide all the services they offer. If they have to make cuts, it could [lead to] more students opting for institutions that have a more full array of programs and supports. That's what worries me and many community college leaders the most."
Racial and ethnic disparities continued as well. There was a 26-point difference between the persistence rate of the group likeliest to stay in school (Asians, at 88.4%) and the group least likely (Native Americans, at 62.1%.) White students persisted at an 80.5% rate and Latinx students continued their studies just over 71% of the time. The rate for Black students was almost 66%. All underrepresented groups tracked in the report had persistence rates lower than in 2018.
Dr. Janet Marling, executive director of the National Institute for the Study of Transfer Students at the University of North Georgia, said that she wasn't certain of why the racial differences had lingered, although she cited financial need and mental health as factors. But for her, the message was clear.
"We must do better in ensuring that our students are not disadvantaged by racial and ethnic lines when it comes to pursuing a college degree and persisting in that pursuit," she said.
There were also disparities by age. Students 20 years old and younger had a 1.4% increase in persistence, but for those aged 21-24, persistence dropped by 1.1%. The decline was bigger for those 25 and older: 1.5%.
Marling found that concerning. Most older students who start school do it for economic reasons, she said, and if they stop out, "whatever goal they had is not being realized."
"It's going to be important for us to look at re-engaging those older students who aren't persisting," she said. "We have to ask them what enticed them to start college a little older, and what's keeping them from staying enrolled. When those students are hopefully brought back into the fold, many of them will likely transfer. It's very important that we're prepared."
The report also found growing interest in short-term skilled trade credentials, with increases in persistence for students studying some of the most popular trades, including mechanic and repair technologies, precision production, construction, and personal and culinary services. Computer science had double-digit enrollment increases and saw greater persistence and retention among freshmen at all credential levels.
Brock called this "good for the students and good for the country."
"Those often are very good-paying jobs, and there's a lot of need right now, with the infrastructure bill that was passed a couple of years ago and the Inflation Reduction Act," he said.
Brock was also pleased to see increases in persistence for health care students.
"That's good news just because there's such an ongoing need for health care workers," he said. "During the pandemic, that industry in particular was very hard-hit, so it's all the more important that we have new students coming into the pipeline."
For Marling, the report was reason for cautious optimism. But she warned that higher education was still experiencing the effects of the pandemic.
"This is only talking about persistence," she said. "We can't take this to mean that the number of students engaged in higher education overall is back to pre-pandemic numbers, because that's not the case."
There's more that needs to be known, argued Marling, to truly evaluate the sector's health.
"This is a piece of the puzzle. The next piece that's really important is completion," she said. "Students are staying in school. How can we ensure that they make it to their particular finish line?"
Jon Edelman can be reached at JEdelman@DiverseEducation.com